A few weeks ago the internet was abuzz over a video of a Colorado Springs tile contractor destroying a customer's shower due to an issue of alleged non-payment. Amidst a flurry of judgment and opinion over the allegations, NTCA member and Global Tile Posse (GTP) co-founder Jason McDaniel , Owner of Stoneman Construction, LLC out of Portland, Ore., and Certified Tile Installer #1273, got to the bottom of the situation.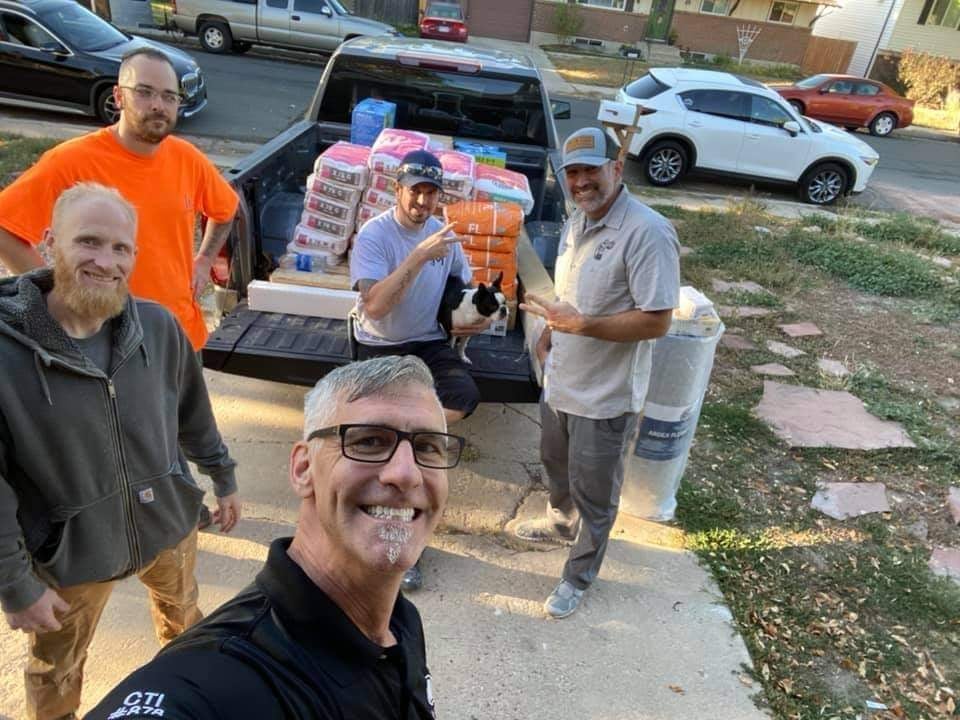 No, the customer – Amber Trucke – was not refusing payment. She was waiting for the glass for the shower door to be delivered and issues with grout and some other uncompleted work to be either finished or remedied before handing over the balance of payment. That was not to the liking of the Colorado Springs tile contractor in question. So when Trucke's roommate gave access to the contractor because she thought they were there to collect tools, she entered the house with henchman in tow to violently "take back" their work without meeting the terms of the contract.
McDaniel, who has mad connections within the tile industry, sprang in to action, partnering with two local tile installers and well as a collection of suppliers and supporters to remedy both the harrowing destruction of Trucke's bathroom, and provide her with a precision bathroom installation.
McDaniel traveled from Portland to Colorado Springs October 4, meeting with local installers and GTP members Jeremy Johnson of Colorado Home Revival, and Matt Coppo of Set in Stone Tiling, who –together William White from ARDEX — to begin the process of proper demo of the bathroom and reconstructing it with top donated materials and TCNA-approved methods.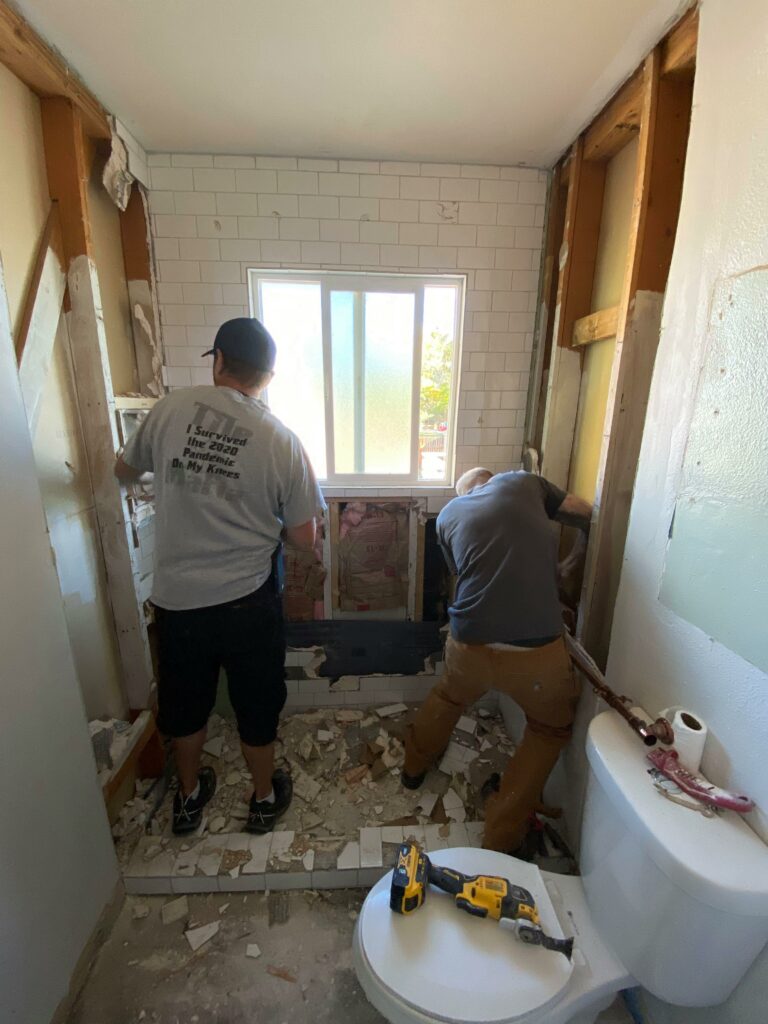 The project began in earnest on Tuesday, October 7 with the demo, Wednesday dedicated to prep, and tiling begun – with product donated by The Tile Shop – starting yesterday. Work will continue over the weekend into next week.
The industry has turned out in droves to assist this project including ARDEX, The Tile Shop, Rapid Recess, iQ Power Tools, Rubi Tools, GC Steve Sells of Sells Construction and other industry members and individuals – including the NTCA – donating funds to cover lost work time to complete this project, food, and other necessities. Angie Ré donated a mosaic of Columbine, the Colorado state flower, which will be scribed into the niche.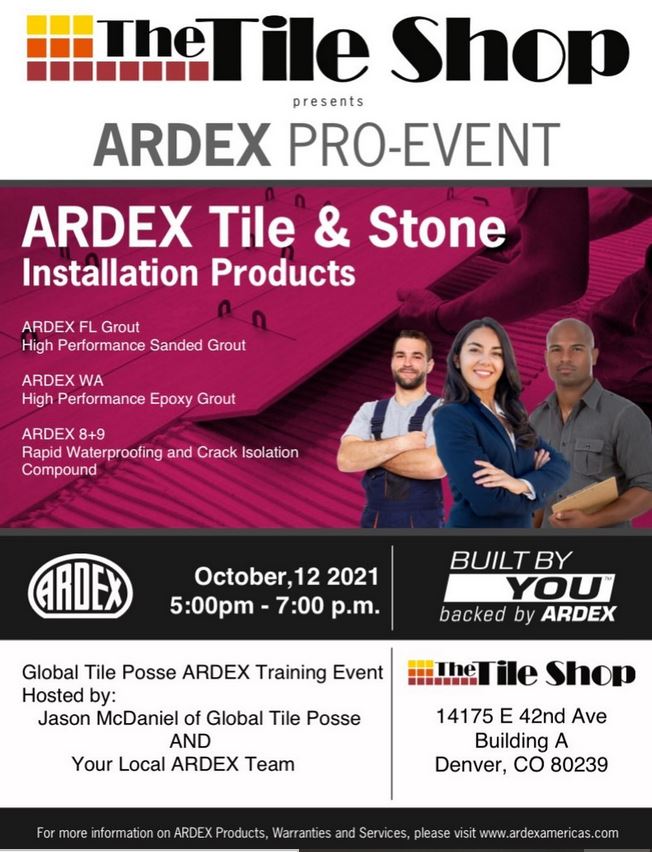 In addition to the flurry of activity on the bathroom itself, ARDEX is holding a Global Tile Posse ARDEX training event at The Tile Shop, 14175 E 42nd Ave, Building A in Denver on Tuesday, October 12 from 5 p.m. to 7 p.m. MT, hosted by McDaniel and the local ARDEX team. The Pro-Event will focus on waterproofing and grouts including demos on ARDEX FL High-Performance Sanded Grout, ARDEX WA High-Performance Epoxy Grout and ARDEX 8+9 Rapid Waterproofing and Crack Isolation Compound.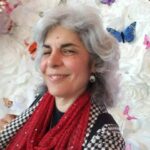 Editorial Director and Senior Writer for TileLetter and TileLetter ARTISAN
Lesley Goddin has been writing and journaling since her first diary at age 11. Her journey has taken her through a career in publishing and publicity, landing her the editor position of TileLetter and its special publications in 2006. Her goal is to educate, inspire, recognize and encourage those in the tile industry -- especially the tile and stone contractor. Other interests include the soft, purring marvels known as cats, labyrinth walking, drumming and percussion, and a range of spiritual, musical and artistic pursuits.