METROPOLITAN SOUL
Masterplan is the iconic minimalistic stone look that embodies the elegance of an urban style thanks to the slight movement of the graphics and a contemporary color palette. With a broad range of sizes, finishes, and colors, the collection offers complete freedom to design indoor and outdoor spaces as well as in&out transitional areas without stylistic and chromatic discontinuities.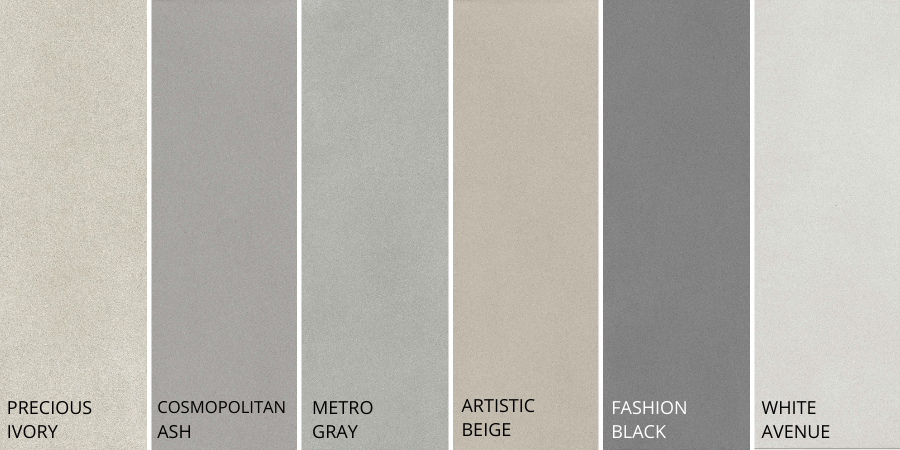 THE MASTERPLAN RANGE
The Masterplan collection includes 6 different colors with sizes ranging from 12″x24″, 24″x24″, and 24″x48." The colors White Avenue, Cosmopolitan Ash, Artistic Beige, and Fashion Black are also available in our 20mm outdoor porcelain pavers making it easier for matching looks between different thicknesses. The modularity among Masterplan tiles and porcelain surfaces coming from other Design Work collections allows for designing a refined setting combining textures of different inspirations.