So you've chosen the perfect tile, but what about the grout?
Different grout colors can completely change the look of your tile!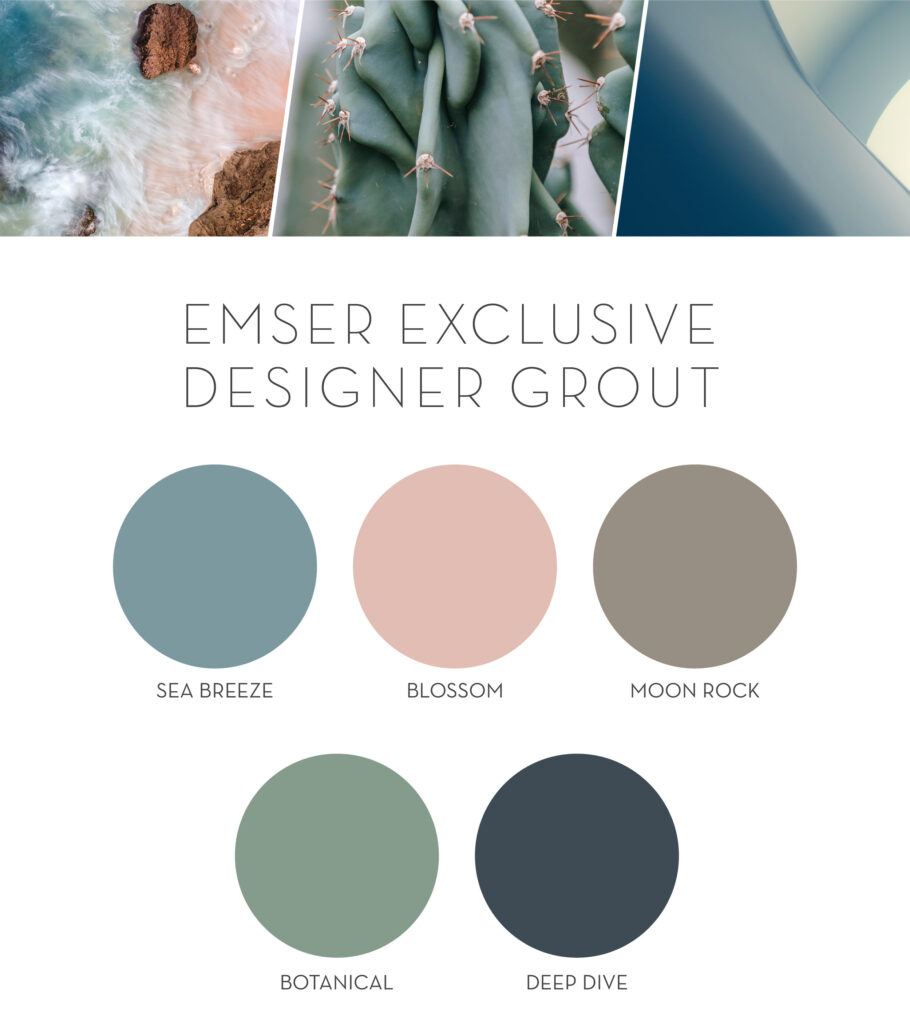 Inspired by nature, wellness and sustainability, our new specially curated collection of exclusive grout colors celebrate the beauty found in blush tones, warm taupe, blues and greens.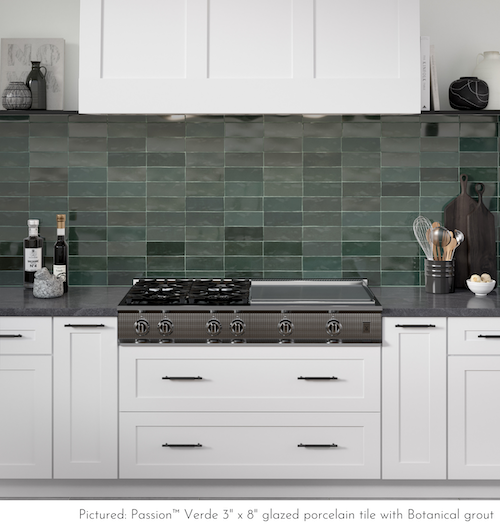 Emser's new collection of on-trend exclusive grout colors perfectly complements many of its tile products, including Passion™ in Verde, pictured above with its Botanical grout.
Want to check out its new grout colors in person? Contact your rep or visit a local branch!