VITL's simple, single-source approach combines certainty of process with a community of passionate people.
LIVONIA, MI – Virginia Tile is announcing a revolutionary new approach to commercial tile, VITL Commercial Surfaces. VITL is a one-source solution for industry professionals who want to simplify their tile selection process. 
Sourced from the most advanced manufacturers in the world and available exclusively from Virginia Tile, VITL offers a curated collection of products and a community of architects, designers, and builders who are seeking a bolder way to create inspiring spaces.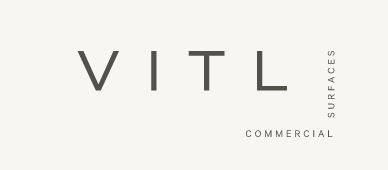 Launching during NeoCon 2022 in Chicago, IL, VITL Commercial Surfaces is inviting anyone in the design industry to the Virginia Tile showroom downtown at 345 N Wells St. VITL will be welcoming guests from NeoCon to experience a new era in commercial tile.
"We're not just another tile distributor. We're inspiration. We're curation. We're a new way," says Sean Cilona, Director of Product and Marketing. "VITL Commercial Surfaces works directly with passionate designers to curate a stunning collection of tile that balances beauty and impact. All with the intent to take the friction out of the tile ordering process."

VITL offers tile through their VITL Core and VITL Contract collections. VITL Core is a hyper-focused collection of 30 product lines that cuts through the clutter of the industry and delivers on-trend premium products in each category of style. VITL Contract is a deeper selection of more than 50 product lines from import and domestic manufacturers that offers more options in each style category.
"VITL was born out of the idea that architects and designers should spend their time designing extraordinary spaces and inspiring their clients, not worrying about their tile delivery," says Mr. Cilona. "We built an innovative system that elevates projects with fresh options and gives designers the freedom to take their vision to the next level."
If you'd like to learn more about VITL and their innovative process, visit www.vitlsurfaces.com or contact [email protected].