Looking for a porcelain tile surface with superior anti-slip properties? You might want to check out Landmark's Porcelain Grip Tiles!
Porcelain Grip Tiles is the new Landmark's product category that gathers all Landmark's porcelain tiles with a specific grip surface designed to improve safety for many mortared down applications, wherever superior anti-slip properties are required.
In fact, they can be used in combination with corresponding matching porcelain tiles, in case you have to transition, keeping continuity in look, from a dry to a wet area, mainly indoor, but also from indoor to outdoor.
But this is not all… Porcelain Grip Tiles represent a valid and cost-effective alternative to porcelain pavers for outdoor mortared-down applications that do not require vehicular traffic.
Choose from concrete, stone and limestone looks and multiple colors to enhance your design freedom. View the video for more information.
The collection includes:
INFINITY (SIZE: 12"X24")
The Infinity collection is inspired by a mix of the finest and most contemporary natural limestones, arrayed in six subtle contemporary colors ranging from warm shades of beige to cooler shades of gray. The collection features balanced graphics without excessive contrasts while highlighting a strong architectural style.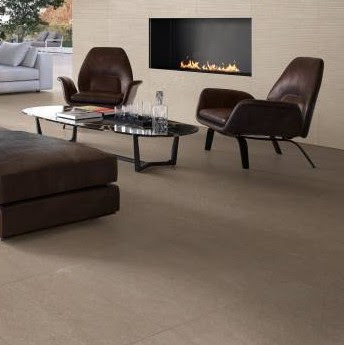 JOURNEY (SIZE: 12"X24")
Journey is a prestigious collection rooted in the bond between man and nature, bringing design and matter
together to create welcoming environments, contemporary and authentic at the same time. Journey blends together different refined stones such as marble, limestone, basalt and Burlington, together with modern concrete surfaces.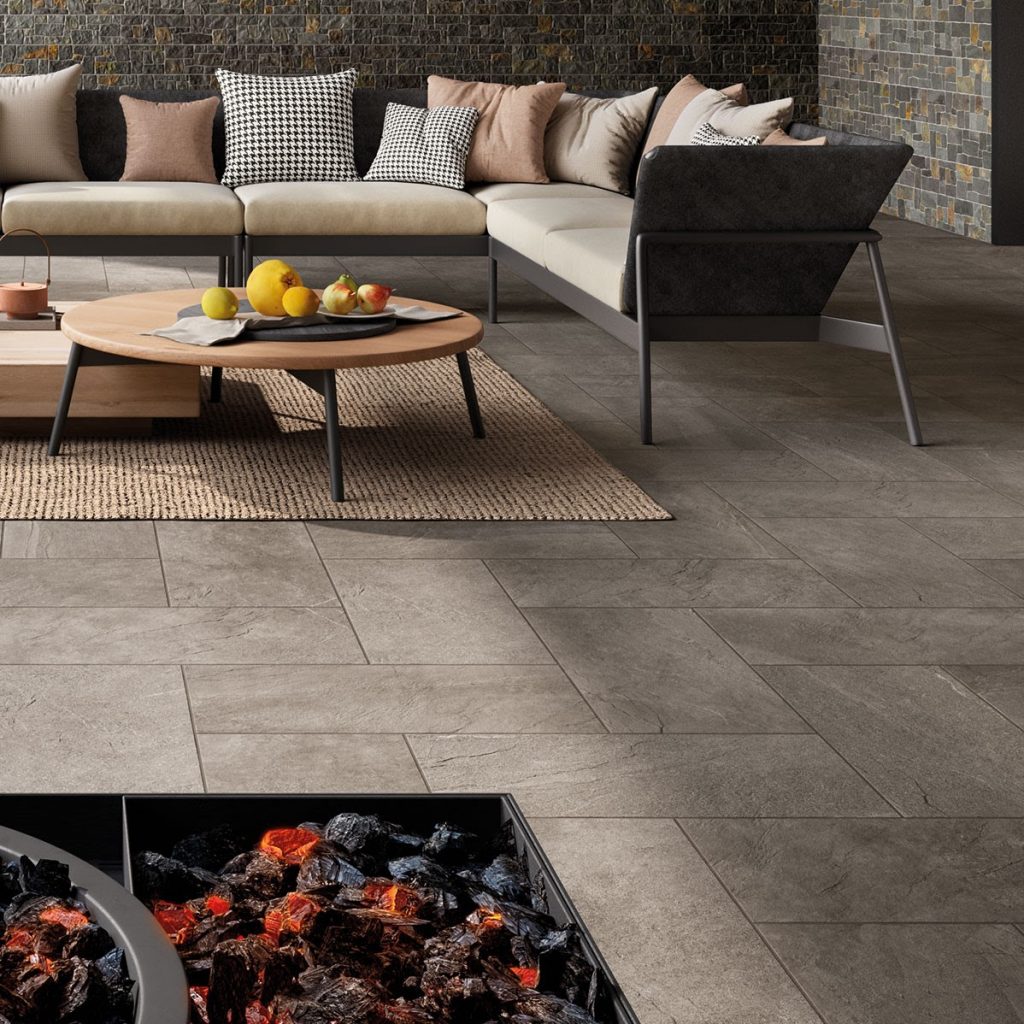 MADE.IN (SIZE: 12"X24")
Made.In finds inspiration in the urban landscape, from refined concrete surfaces where details and shades, like stains and marks, typical of industrial cement are wisely balanced for a formal and minimalist atmosphere. The perfection of the surface design is also enhanced by hundreds of graphic elements that together make this collection to be an infinite sequence of precious details.