The versatility of a noble quartzite, with rich shading probes elegant venues, gives life to sleek surfaces with strong character where tradition and modernity create new architectural languages. With Landmark's Quartz-Look, spaces morph into a unique aesthetic experience that combines the strength of contemporary with the solidity of tradition.
Discover Quartz Look Collections
Globe – Endless Beauty, Eminent Elegance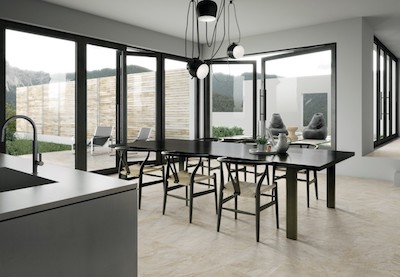 Globe means being able to redesign residential interiors where guests can relax in total harmony with the indoor surroundings. With Globe, architecture and design merge in harmony inspired by quartzite style surfaces with elegant rust color veining and soft natural textures.
Colors Available: Barge Beige, Barge Gold, Silver Quartz, Dark Quartz
Size Available: 12″x24″, 24″x24″
Explore – Beyond Design Boundaries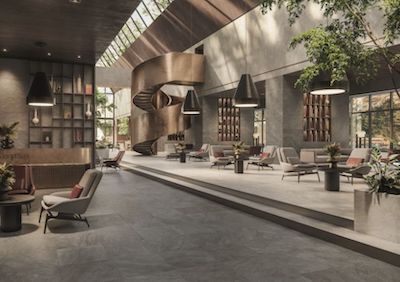 Explore is a refined collection that reproduces the timeless elegance of the authentic quartzite stone look and the beauty of nature at the same time. Multiple types of quartzites worldwide are skillfully blended to enhance the appeal of every environment with their purest quartzite stone effect. With Explore, one can embark on an exploration of a new architectural dimension and discover how a pattern of delicate veins and soft shapes enlighten a new way of design.
Colors Available: Arctic White, Africa Beige, Star Grey, Everest Dark, Volcanic Black
Size Available: 12″x24″, 24″x24″