The multi-use primer improves the bonding of mortars and self-leveling underlayments
to a variety of substrates with a single coat application
April 18, 2018, Bethany, Conn. — LATICRETE, a leading manufacturer of globally proven construction solutions for the building industry, has introduced PRIME-N-BOND™, a versatile primer designed to enhance the performance and mechanical bond of mortars to a variety of smooth or low-absorptive substrates that can be difficult to bond to. The new product also improves the bonding of self-leveling underlayments.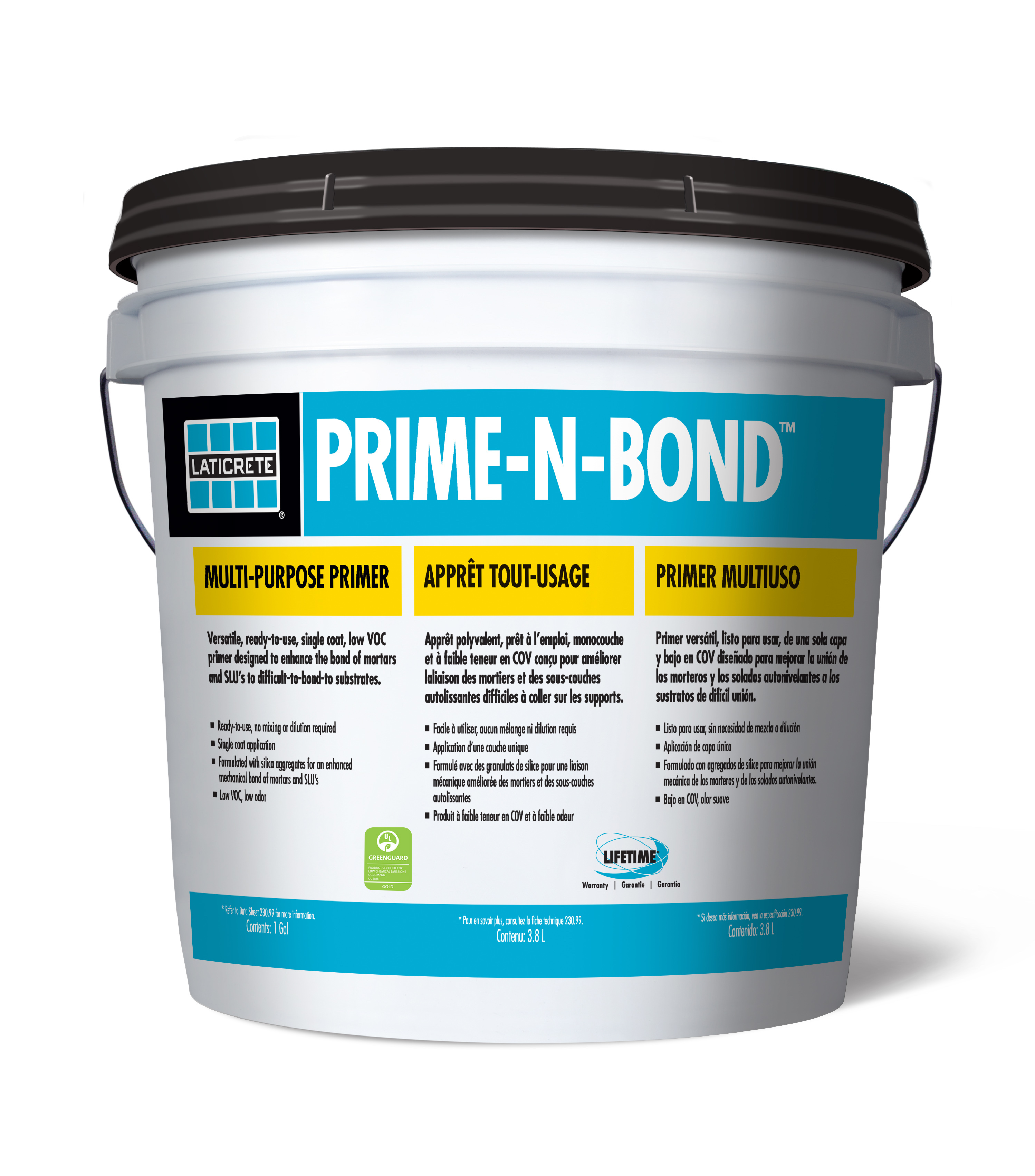 "Proper bonding of tile and stone to the substrate is critical to a successful and long-lasting installation. PRIME-N-BOND provides a solution that is both easy to apply and economical," said LATICRETE Senior Product Manager Jonathan Scott. "The light color of PRIME-N-BOND is also advantageous as it will not contribute to darkening when applied to the back of light colored stone."
The versatile primer is formulated with polymers and silica aggregates and does not require mixing or dilution prior to application. Additionally, PRIME-N-BOND is low VOC and does not emit a strong odor, making it ideal for use in interior or occupied areas.
"PRIME-N-BOND allows for a faster preparation which can save contractors time and money on the jobsite. This product is a perfect example of how advanced building material technology has helped to drive the construction industry forward, and help installers do their jobs more effectively," added Scott.
PRIME-N-BOND is available in 1 gallon (3.8 liter) and 3.5 gallon (13.3 liter) pails and is a component of the LATICRETE® Lifetime System Warranty providing peace of mind for trouble-free installations.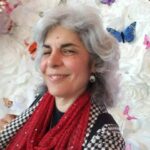 Editorial Director and Senior Writer for TileLetter and TileLetter ARTISAN
Lesley Goddin has been writing and journaling since her first diary at age 11. Her journey has taken her through a career in publishing and publicity, landing her the editor position of TileLetter and its special publications in 2006. Her goal is to educate, inspire, recognize and encourage those in the tile industry -- especially the tile and stone contractor. Other interests include the soft, purring marvels known as cats, labyrinth walking, drumming and percussion, and a range of spiritual, musical and artistic pursuits.