The latest collections unite contemporary style with timeless designs
ATLANTA – June 27, 2018 – Marazzi is pleased to announce three new collections for summer 2018. Known for pushing the envelope with stunning, cutting edge designs that deliver exceptional quality, the latest collections from Marazzi offer customers three distinct styles inspired by the hottest industry trends.
"We are extremely excited about these three new collections, because each line brings something unique to the table," said Micah Hand, brand marketing manager for Marazzi. "In recent years, we have seen growth in the tile industry because designers prefer the inherent benefits of tile. With this preference, manufacturers are stepping up with new fashion-forward designs – a leading space where Marazzi has been at the helm, bringing unique, stylish designs to the market, as evidenced with our 2018 summer collections. From dramatic limestone-looks and minimalistic concrete-inspired lines to luxurious metal graphics, we are providing customers with beautiful products that can effortlessly integrate in a variety of designs."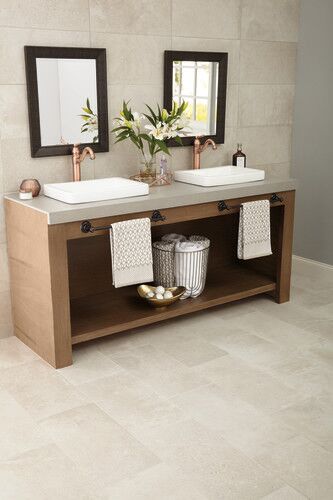 Bella Vista™ marries bold innovation and striking movement with the look of blended limestone. Inspired by the majestic views found in the Italian countryside, this enchanting collection offers the classic look of a natural stone in large-format sizes, contemporary shapes and a modern color palette.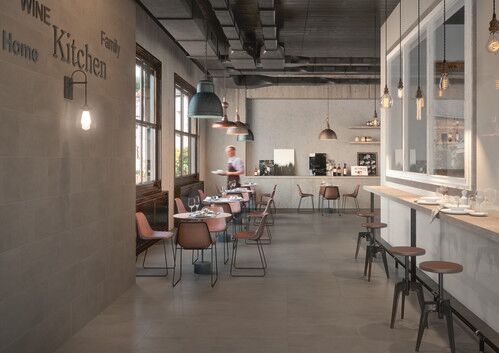 In line with the on-trend industrial design aesthetic, SistemP™offers a minimalistic concrete-look ideal for commercial settings. This ultramodern collection is available in large-format sizes with rectified edges, simplifying maintenance, and in polished and unpolished finishes.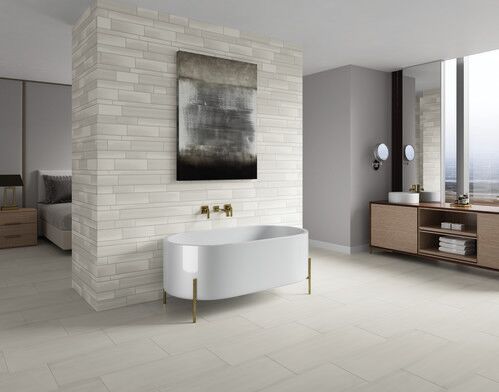 The captivating Influence™ collection uses a linear metal graphic to create a sleek, contemporary metal effect. This luxurious collection, available in metallic colors including steel, silver, iron, brass and copper, creates a dramatic statement as a visual exclamation point.
To learn more about the new summer 2018 collections, as well as the full line of Marazzi products, please visit www.marazzitile.com.