Dallas, TX – June 14, 2021 – Marazzi proudly announces the launch of its new Treverksoul collection, an assortment of wood look, glazed porcelain tile.
"Our new Treverksoul was inspired by antique parquet floors and it attractively revives an aesthetic from the past," said Shelly Halbert, director of product design for Dal-Tile Corporation.  "The new collection presents an aristocratic soul mixed with a contemporary feel.  Treverksoul mimics realistic hardwood visuals, offering authentic knot designs and grainline variations.  It also offers a distinct chevron shape filled with rich color and shade variation to bring movement and artistry to a space."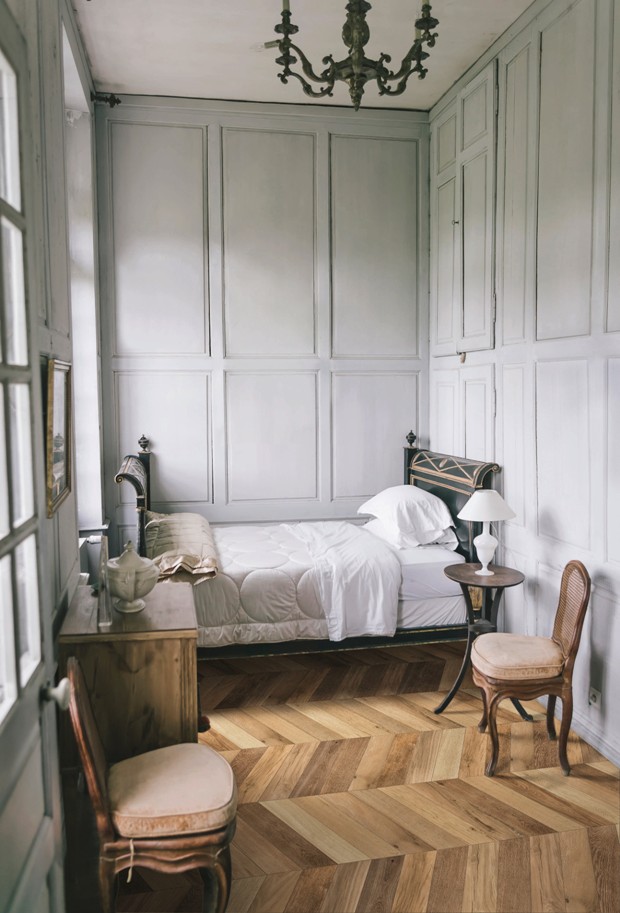 Treverksoul is available in an on-trend 4×21″ plank size in neutral, brown, and grey.  The proprietary printing, Reveal Imaging, used in creation of this new tile assortment produces realistic color, detail, and veining that is unique, for a look that's virtually indistinguishable from the hardwood being emulated.  Additional proprietary technologies used in Treverksoul also empower Marazzi to combine high-definition printing "with texture" on the tile for looks that are the ultimate of realism.  Treverksoul's realistic designs add the beauty and style of wood to a space, while still offering the benefits of tile such as durability, cleanability, and high-performance.  
Treverksoul is suitable for floor, wall, and countertop use. Because it features ClimatePro, it is a tile that won't freeze, fade, or crack due to cold weather — making it suitable for indoor use or vertical applications for outdoor spaces. This matte finish tile is waterproof, slip-resistant, stainproof, dentproof, and scratch-resistant, and the inclusion of SimpliClean means that it is easy to clean with just a broom, vacuum, or wet mop.