What?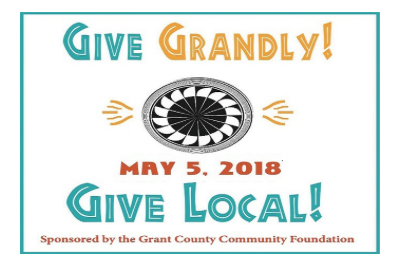 Give Grandly! is an opportunity for supporters of our local creative economy to donate to the annual CLAY Festival, now in its 7th year. In addition to the excellent workshops, lectures, exhibits and activities, there is a new business skills one week workshop for entrepreneurs in any creative discipline. Donate now to make a contribution to the creative economy of Silver City.
Give Grandly! is a powerful and dynamic 24-hour, online giving event that connects donors to their community's nonprofits and the causes they believe in. Community members are given the chance to find and support an organization(s) whose mission aligns with their passion and interest. In our rural southwest we depend on the work of nonprofits to provide services that for-profit companies provide in urban areas. Our very lifestyle here depends on our nonprofits.
Give Grandly! is a one-day giving challenge to raise funds for local causes. Money raised here, stays here.
7th St. and Bullard St., Silver City, NM 88061
Event will be held next to the Farmers' Market downtown.
May 5, 2018 from 8:30 am to 2:30 pm