The Terratinta Group brand continues on the path of renewal of the traditional brickwork

July 2022 – After a successful preview during the Milan Design Week, Memorie, the new collection by Sartoria, a Terratinta Group brand, is now on the market. It continues the brand's journey through the exploration of materials, upholstery and colour in a sort of journey into memories that, thanks to the study of colours, is projected towards the future.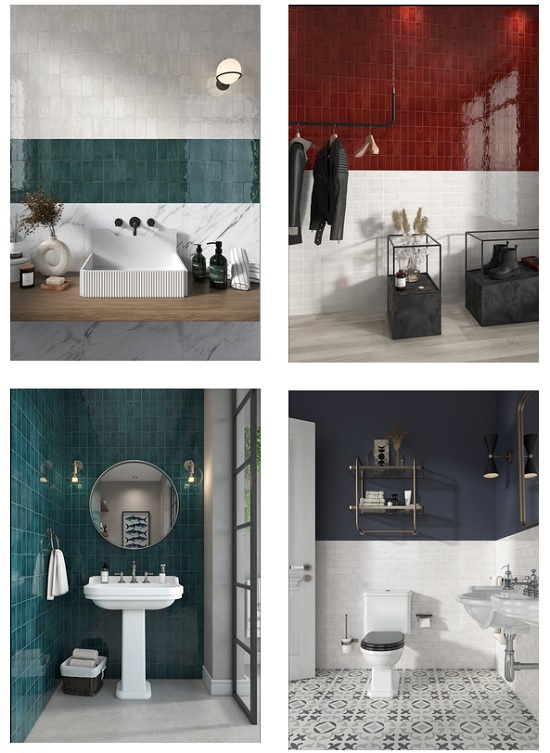 "For us, respect for tradition goes hand in hand with experimentation in both shapes and styles," confirms Luca Migliorini, CEO of Terratinta Group. "This product was very well received in Milan, and the opportunity to play with colours and shades allows this collection to be versatile, adapting to all kinds of contexts, from contract to residential."
The colour bet
There are 14 bright and decisive colours proposed in the 6.5x13cm size in a new brick shape that goes back to the artisan ceramic tradition, the memory from which Sartoria loves to take inspiration to renew.
The glossy finish achieved thanks to a latest-generation crystallin, embellishes this vintage tile size, offering new nuances and subtle shading made possible by the use of digital technology.
The colours are never monotonous but rich in depth and contrast thanks to the richness of the glaze that embellishes and gives depth.
From Bianco Antico to Merletto and Nuvola, from Cinerino to Chiaro di Luna, an unusual variety that allows you to indulge in a selection of shades of green ( Giada, Muschio, Edera and Oltremare), the precious blue tones of Topazio, Blu Reale and Blu di Prussia, to end with the warm Cipria and Scarlatto.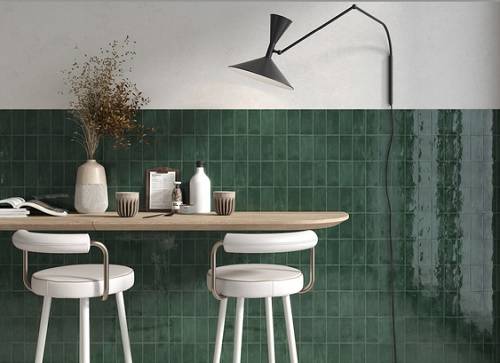 A vintage 2.0
At a time when it is not easy to find a balance between past and present, Memorie represents an inclusive effort to rethink new spaces where modern design can look back and reinvent a new concept of vintage 2.0!
---
Terratinta Group Srl SB
Founded in 2017, Terratinta Group Srl SB is a company that designs, creates and distributes designer ceramic products, with its five brands Terratinta Ceramiche, Ceramica Magica, Sartoria, Micro. and Atmosfere. The latest, Atmosfere (design Francesco Lucchese), develops the Group's proposal towards a transversal future that goes beyond floor and wall coverings: an ambitious new project with proposals for the world of furnishing and accessories, in a combination of product design and interior design. In a very competitive sector, the Group distributes a high-end Italian product in more than 50 countries worldwide. The 60,000-square-metre headquarters in Fiorano Modenese, divided between offices, showrooms and recreational spaces, responds to the most contemporary business needs, helping to launch the brand into a future marked by innovation, sustainability and concreteness. In 2019, Terratinta Group starts the Change Project, an ethical and strategic choice to transform the Group into a completely zero-impact company through three actions: Plastic Free, Green Energy, Paper Decrease. In 2020 it became a Benefit Company, joining a group of companies that have chosen to distinguish themselves through a virtuous and innovative legal form. Becoming a Benefit Company has first of all led to the amendment of the articles of association, with to give a new direction to the Group's activities not only for the present but also for the future, a lasting commitment that is part of the Company's DNA. The process of becoming a BCorp company is underway.