Invitation-only opportunity for new NTCA members to elevate their business savvy
Schluter Systems has been a strong supporter of tile industry education, starting with its 12 monthly Innovation Workshops presented at the Ceramic Tile Education Foundation (CTEF) in 2000. After five years, these classes expanded to the World Floor Covering Association building in Anaheim, offering a total of 24 workshops annually.
Flash forward to today, and Schluter currently provides 300 workshops in the U.S. a year, which build brand loyalty but also give a solid foundation in tile industry standards, using the TCNA Handbook for Ceramic, Glass and Stone Tile Installation and the NTCA Reference Manual.
Recently, Schluter developed a new program called "Mind Your Business" that focuses specifically on the business of running your business – addressing a total of seven topics like writing a business model, marketing, sales negotiation, contracts, finances and even what retirement vehicles are available for contractor business owners and their employees. This intimate, interactive two-day workshop features breakout session, worksheets and different exercises for those who are starting their own company or who want to get a firm footing in successfully operating a business.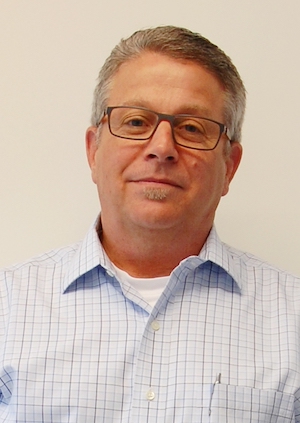 "This is a two-day workshop like our other Innovation Workshops," said Andy Acker, Schluter's Director of Education, who is spearheading this initiative. "But this is truly business – there is no technical part." He said the class will help contractors to organize their businesses, protect themselves financially and in bidding situations and contracts, define who they are for the people in their market, build their brand, and foster a company that is sustainable in terms of longevity of installation and for the prosperity of the owner, should he or she want to sell it when it comes time to retire.
Inaugural opportunity for new NTCA members
For this first go-round, Schluter is reaching out to new members of the National Tile Contractors Association (NTCA) – those who have joined since the beginning of 2022.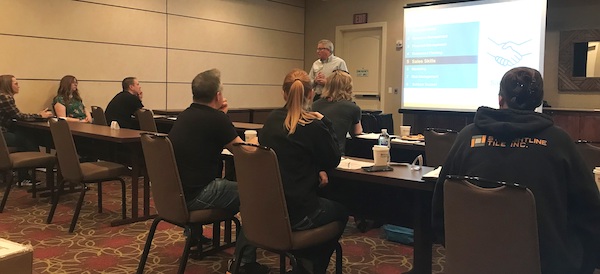 "NTCA is so excited to partner with Schluter and Dal-Tile in bringing this business-centric class to some of our new members who are just getting started in business and are looking for the business prowess to match their technical skills," said Jim Olson, NTCA Assistant Executive Director. "Demystifying the intricacies of running a successful business is just as important as installing tile according to the standards. We're grateful to Schluter and Dal-Tile for making this happen for our members, and offering this program to other interested tile contractors in the future."
Schluter's Acker said the class is targeted to "young men and women who got the technical skill together but need a little more guidance and ways to make their company organized and sustainable."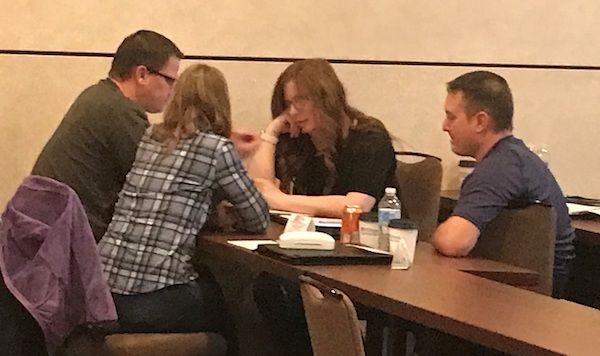 He noted that Schluter personnel Shannon Huffstickler, Shon Parker and Paige Pomerene will reach out to new members with a personal invitation to attend; class size will be kept to 35 to facilitate interaction.
Acker added that "If someone feels that they would benefit from this class, they can reach out to their Schluter rep to let them know they would like to attend when there's one in their region, or we can schedule an NTCA-exclusive event if there is demand."
To encourage attendance, Schluter is picking up hotel and meals, and partner Dal-Tile Corporation, will pay airfare for attendees.
"As a longtime primary NTCA supporter – and because of our valued partnership with Schluter Systems, a truly exceptional provider of essential installation products – Dal-Tile is proud to assist in Schluter's presentation of the 'Mind Your Business' class for new NTCA members," said Jay Samber, Senior Director of Installation Products, Dal-Tile. "Providing new training and continuing education opportunities that help installers increase their knowledge and enhance their expertise is key to their continued success and the growth of our industry. Our support of the 'Mind Your Business' course aligns with our commitment to learning and aiding our customers in growing their businesses."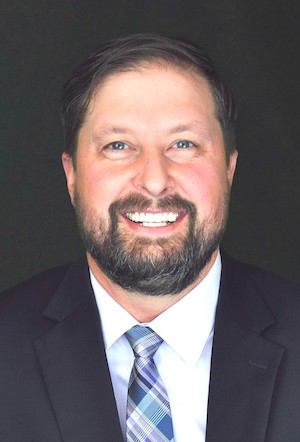 Here's what attendees will learn:
Business Model: A business model refers to a company's plan for making a profit by presenting a complete picture that identifies the business' goals. Understanding the importance of a business model,its components and how to apply these principals to your business is essential. Constructing a business model that outlines the components is an imperative tool for all businesses.
Resource Management: Resource management ensures that all necessary resources are captured and properly allocated to manage your business in an effective and efficient manner. Areas of resource management include time, finance, staffing, equipment, space, and technology.
Financial Management: Financial management applies best practices and resources to manage, track, evaluate, and improve finances for a small business. Understanding the difference between revenue and profit and accounting for all direct and indirect costs in a job estimation are essential for setting profitability goals.
Retirement Planning: Self-employed small business owners are challenged with saving for retirement. The significance of planning for retirement along with the possible options entrepreneurs have at their disposal to invest for retirement savings will be highlighted.
Sales Skills: Essential sales skills incorporated into everyday business for entrepreneurs include discussing the importance of best practices, value creation, negotiating and strategies of concession making.
Marketing: Promoting your business is an essential component of your success. Understanding the importance of establishing a brand, setting yourself apart from the competition and outlining your competitive advantage are key to effectively market your business.
Risk Management: Entrepreneurs must be able to objectively evaluate risk and learn how to mitigate its impact. The importance of liability insurance, bonds and including specific provisions in a contract will be discussed to present ways of reducing liabilities.
The class will be held November 16-17 at Schluter's Dallas facility at 17505 Interstate Highway 35W, Northlake, Texas, from
8 a.m. to 4 p.m. 
Got questions about the "Mind Your Business" class? Reach out to Acker at 816.550.8658 or [email protected], or contact your Schluter rep.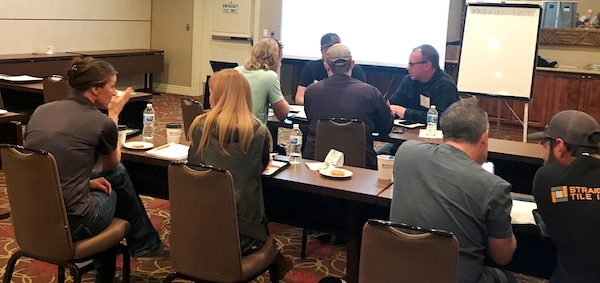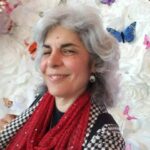 Editorial Director and Senior Writer for TileLetter and TileLetter ARTISAN
Lesley Goddin has been writing and journaling since her first diary at age 11. Her journey has taken her through a career in publishing and publicity, landing her the editor position of TileLetter and its special publications in 2006. Her goal is to educate, inspire, recognize and encourage those in the tile industry -- especially the tile and stone contractor. Other interests include the soft, purring marvels known as cats, labyrinth walking, drumming and percussion, and a range of spiritual, musical and artistic pursuits.