Akron, OH – October 26, 2020 – NAC Products, Inc., the company that introduced the flooring industry to ECB® and crack isolation membrane technology, has earned the "Clean Air GOLD Certification of Building Products," from Intertek.
All NAC sheet membranes, NAC TAC II primer and SubSeal® Liquid Waterproofing Membrane have achieved certification by the independent laboratory, Intertek and conform to California Department of Public Health (CDPH) Standard Method v1.2: Private Office and School Classroom.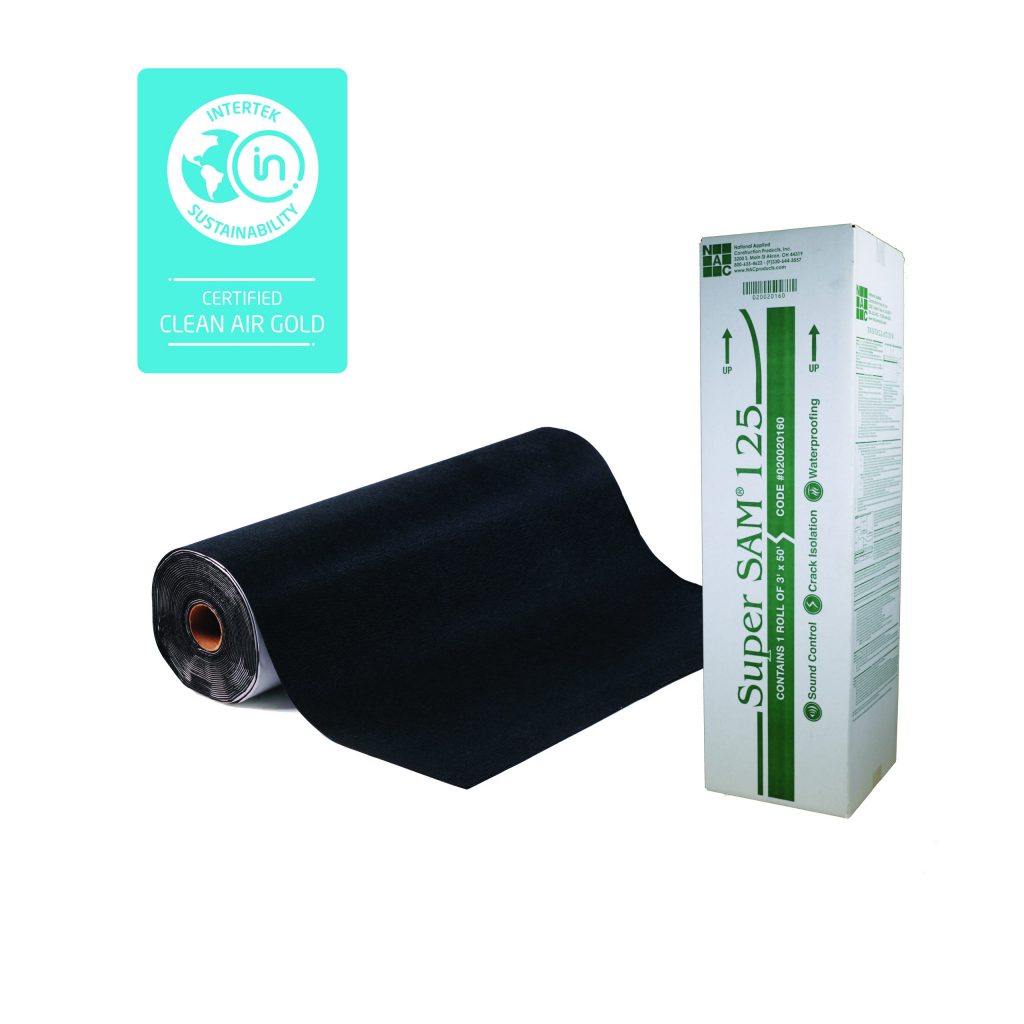 "This is an important achievement for NAC and our product offerings as more and more projects are being specified with products that contain no VOCs," said NAC President, Brian Petit. "Making products that are environmentally friendly has always been our goal and we are proud that our products hold up under rigorous testing and provide peace of mind for the flooring investment."


The "Pass" disposition indicates the products did not exceed the VOC limit for the private office, school classroom and single-family residence scenarios. The emissions testing was performed over a period of 14 days for Super SAM® 125, SubSeal Liquid and NAC TAC II primer. ECB, ECB® 75, Strataflex® and SAM® 3 membranes, have subsequently been included into this certification as a result of their proprietary composition. The
products were tested based on the most stringent modeling scenario.