ARTO's Aaron Dugas shares some suggestions for TSP-goers while in the Big Easy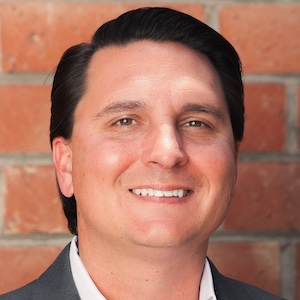 With Total Solutions Plus in New Orleans, La. (October 22-24, 2023) and assuming some of you have never been or only briefly visited the Big Easy, I thought I would offer some suggestions.
If you weren't already aware Dugas (do-ga) is a French name and I am a descendant of the French migration into the U.S. Most French people migrated to Nova Scotia and other parts of eastern Canada. Many stayed, but some migrated further to Louisiana. These people were called Acadians, which over timed developed into the slang term Cajun. A few generations have passed and I made it all the way from farming sugar cane to selling cooked dirt for a living. I'm sure they are proud. 
Here are some tips for your trip to Total Solutions
It's pronounced New Ah lens. The marketing tells people to use N'awlins and make it one word, but if you are from out of town, it looks like you are trying too hard. Anything except New Orleans with a hard E. It should never rhyme with beans.
Wear comfortable shoes and forget about dressing up. It is a lot of walking and the streets are uneven and mostly unclean. It's humid and a rain shower could pop up at any time. Dress for the Big Easy.
Stay where you belong, especially at night. The tourist areas are well patrolled since that is the city's main source of income, but not a great city to explore down dark alleys.
Be flexible if things don't go as planned. You might walk up to a restaurant you have a reservation to just to get a sign that says "Closed. Cook didn't show!" or wander into a bar and nobody comes out to help for an hour. Roll with it to the next spot. It's called the Big Easy for a reason and laissez-faire is a way of life.
Carry cash. Some spots are cash only.
Take time to stop and watch the street performers and bands. Lots of kids with bottle caps on the bottom of their shoes tap dancing, and some really top-notch brass instrument players. Tip them some of that cash.
Here are some spots I've gotten to know over the years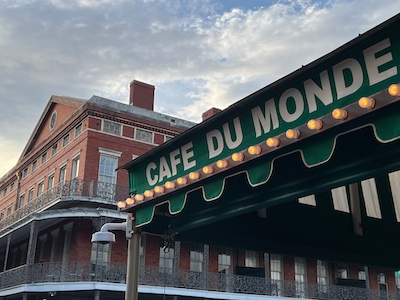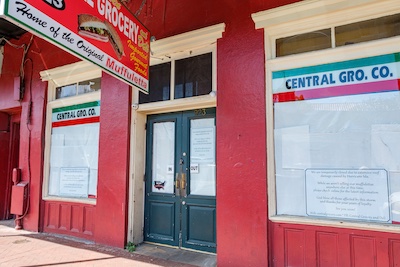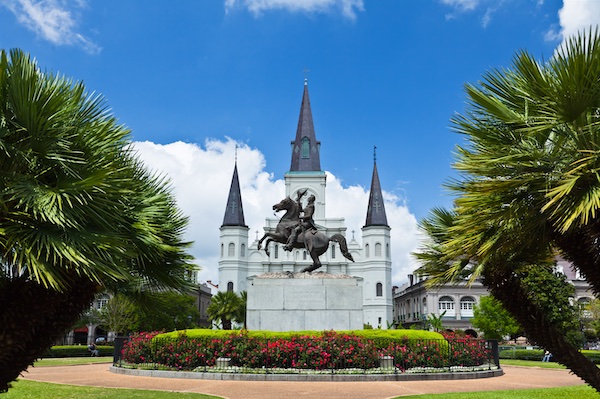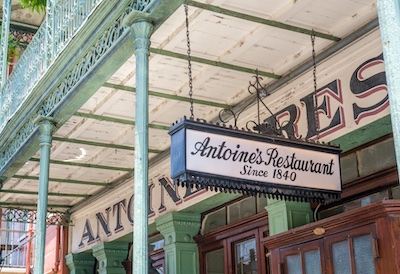 Why is it all food Aaron?
New Orleans is almost all eating and drinking while being entertained. When you leave, you will want to drink water and eat salad for a week! It is a weekend city like Vegas, but with lots of butter and salt mixed in with the alcohol.
Here are some other things: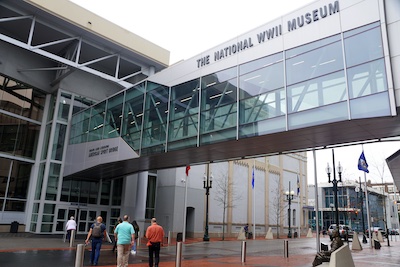 World War II Museum – A large museum with a movie theater intro by Tom Hanks. Worth doing if you are interested in WWII history. If you look at the buildings around you, you will see some still have stone watering troughs on the front that were built for people riding up on their horses. It's an old city. 
Audubon Zoo – If you bring the kids or just dig the zoo, it is considered the second best in the country behind San Diego. Albino Crocodiles!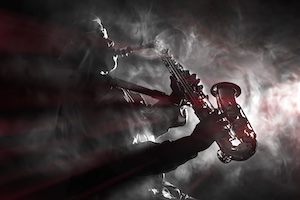 Preservation Hall – Very small and very old with no frills. It is a living piece of history that was, and still is, an integral part of Jazz. One of the few American born artforms. They do not serve drinks and they do not use amps. It is a primitive, stripped-down experience where you will see and hear the best Jazz in the city. With all the other things stripped away, you can experience Jazz the way it was originally intended. Your money helps keep the arts alive as well. Robert Plant recently popped in and performed, unexpectedly.
Frenchman Street – This is an adult version of Bourbon St. A smaller version of bars and restaurants with less twenty somethings. Food and music not too far off the strip.
Marie Laveau's House of Voodoo – Small shop in the French Quarter that sells voodoo dolls and other similar items. You can buy one that looks like your worst factory rep to stick pins into every time they raise prices or ship late.
Hope that is helpful. New Orleans is a love it or hate it city, mostly, so I try to help people love the good things about it. Laissez les bons temps rouler!