The Tom Ade Ceramic Tile Scholarships went to three deserving young people during the NTCA Awards Night at the Coverings show, held in Las Vegas, Nev., April 5-8.
This year, three winners were chosen out of a pool of applicants. Applicants were required to submit an application, a letter of recommendation, and an essay detailing their career goals. Their submissions were reviewed by a committee made up of NTCA board members and staff. LATICRETE sponsored the award.
"The NTCA is committed to supporting the next generation of our members," said NTCA Executive Director Bart Bettiga. "These exceptional individuals will go on to make a significant difference in our world and our industry. We celebrate their accomplishments and are proud to support their investment in their future."
This year's recipients are Keiran Boerema of Michigan Tile in Lansing, Mich., Preston Woelfel of Artcraft Granite Marble and Tile in Mesa, Ariz., and Olivia Fleming of Ballard Tile in Atwater, Calif.
"When I got the news last month that I was selected, I was absolutely elated," said Olivia Fleming. "It's such an honor and I'm so incredibly grateful and appreciative for this opportunity and organization. It's really amazing to be able to use these funds towards pursuing my dreams."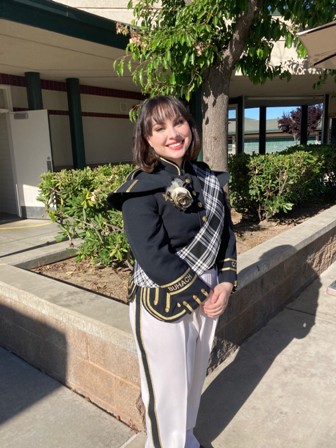 "I am proud and thankful to be the recipient of the NTCA Tom Ade Scholarship," said Preston Woelfel. "I have had a love of computers and technology for many years and my desire to continue to learn about them has never wavered. In my future studies, I want to find new ways of building and networking computers to help make human lives better while respecting and protecting our natural being. Thank you to Mr. and Mrs. Ade, the NTCA, and the selection committee. I appreciate your support and will work hard to maintain the confidence you have placed in me with this award."
Although he couldn't attend the awards ceremony because of his busy schedule at the University of Michigan, where he's studying engineering, Keiran Boerema was equally as excited to receive the honor from the NTCA. "I know the hard work and dedication it takes to run a successful flooring store firsthand," he said. "Even though my career plans don't currently include working in the flooring industry, I have had the opportunity to be involved in it. My great grandfather started Michigan Tile in 1948. My grandfather purchased the business as a second career in 1986. This year, as a second career, my parents Steve and Elizabeth Boerema purchased the business and are proud third-generation owners. Because of this, I realize the opportunity is there for me to become a business owner, too, if I so choose," he explained. "I would lastly like to thank all the donors who have helped make this scholarship available to not just me, but other recipients who continue to work hard to achieve their goals."
The NTCA Tom Ade Ceramic Tile Scholarship was established in 2016 to provide educational opportunities for children and grandchildren of NTCA contractor members. The scholarship was named after long-time NTCA member, Tom Ade. Ade helped make the namesake scholarship possible by bestowing a generous donation to the association earmarked to support students of NTCA members who wish to continue their education.
###
The National Tile Contractors Association (NTCA) is a non-profit trade association serving every segment of the industry, spearheading education for the professional installation of ceramic tile, natural stone and allied products. For more information, please contact NTCA Executive Director Bart Bettiga at [email protected], via telephone at (601) 939-2071, or visit www.tile-assn.com.