On March 22 and 23, the local tile industry came together at the Construction Education Foundation of Georgia's (CEFGA) Career Expo and SkillsUSA competition, held at the Georgia International Convention Center.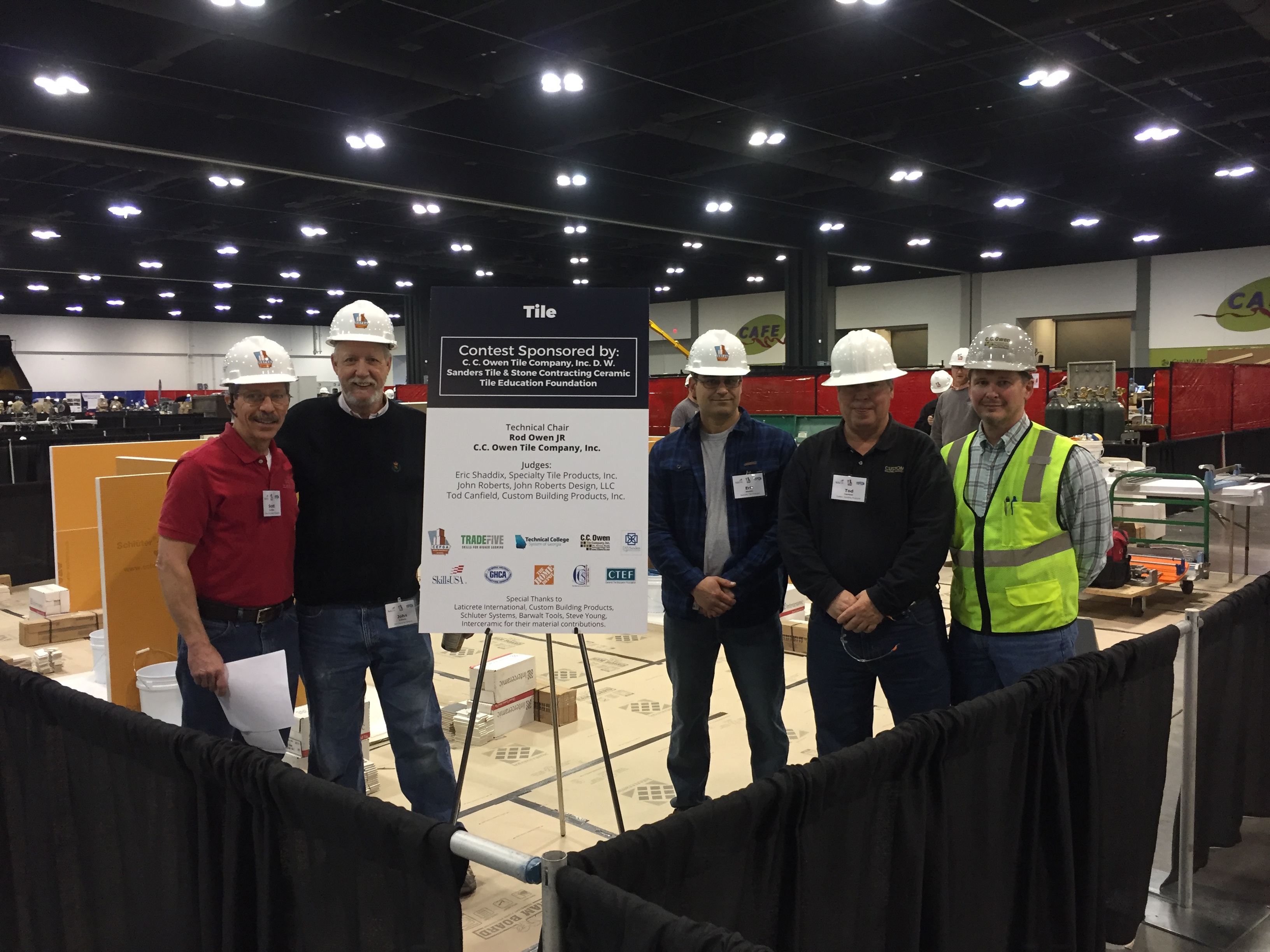 Local NTCA Five Star Contractors Rod Owen, C.C. Owen Tile, and Woody Sanders, DW  Sanders Tile & Stone, gathered area companies to support the effort by donating material and/or time. They included the Ceramic Tile Education Foundation (CTEF), Specialty Tile Products, Inc., John Roberts Design LLC, Custom Building Products, Inc., LATICRETE International, Schluter Systems, Barwalt Tools, Steve Young (Steve Young & Associates), Interceramic, A Tile Experience, and the National Tile Contractors Association (NTCA).
Focus on installation
6,500 students registered to participate in the CEFGA career expo.  In past years, students were able to make their own mosaic art pieces from tile.  This year, the focus was on showcasing the tile installation process.
Sanders Tile & Stone employees Jamie Desarno, Ben Garland, and Omar Trujillo worked with students to set tile on three benches that will be showcased at Coverings 2018.  On the first day, they worked with students to cut and set tile.  The second day, they explained and demonstrated the grouting process.
New this year at the Career Expo, students were able to register and interview with potential employers. Owen and Sanders met with many faculty members to discuss potential tile setter training in school construction programs; they met with many students who were interested in tile industry after graduation.
10 of 12 students registered for the SkillsUSA tile competition completed the challenge.  Due to the ease of finishing the test module last year, the test was changed this year to a larger size that incorporated more challenges such as applying sealant to all joints.  The skill level of the competitors ranged from no experience, to working as a helper on tile projects, to competing in tile at SkillsUSA last year.  While everyone didn't finish, they were graded on what they had completed.  Winners were determined by the scores of hands-on work combined with answers to a quiz on tile installation.
Winners included: Martin Sanchez from Griffin High School, first place; Christian Mendoza from Kennesaw Mountain High School second place; and Nathaniel Selby from Shaw High School, third place.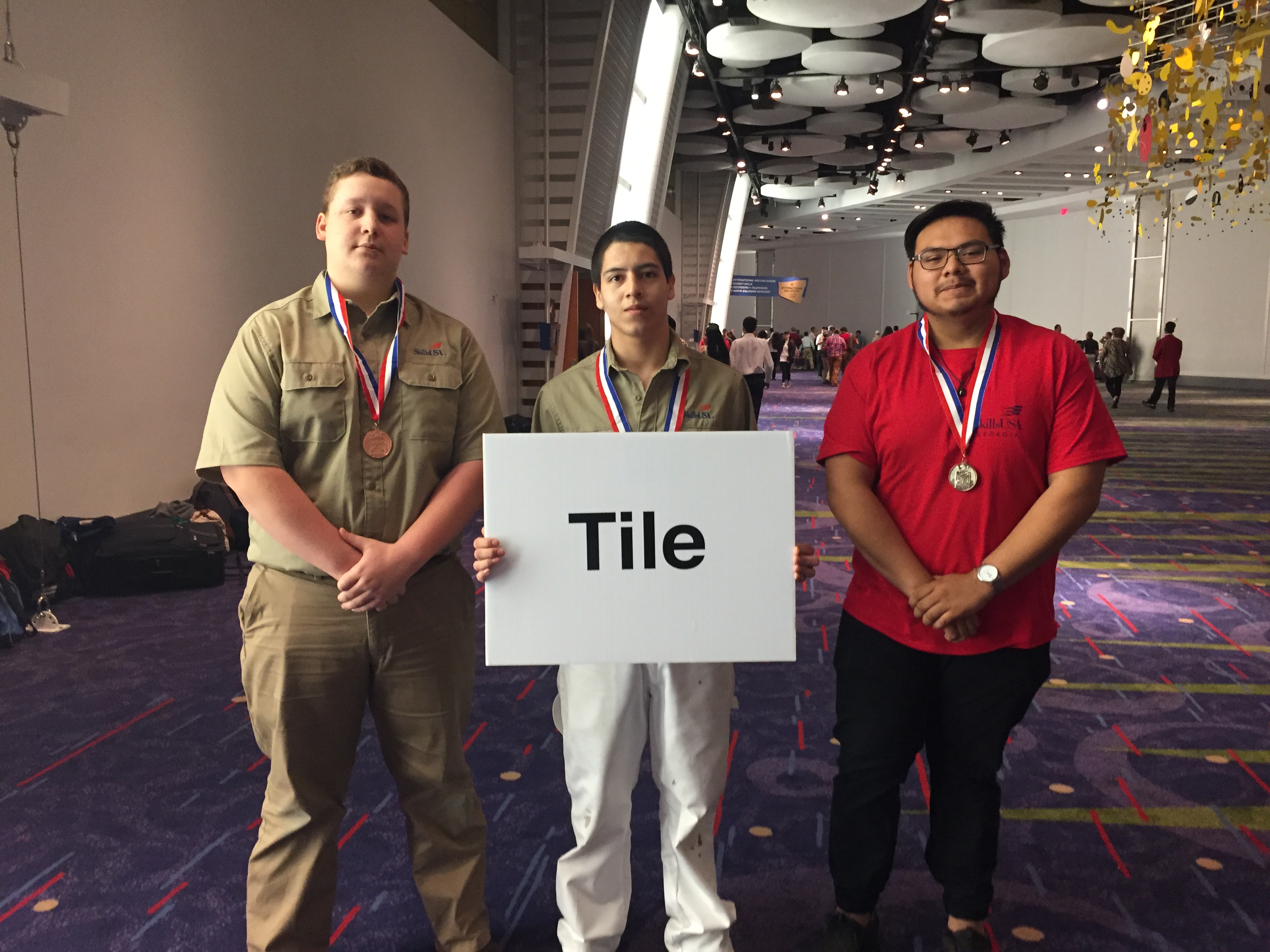 Since many people have inquired about starting a SkillsUSA competition in their states, winning test modules/benches are planned  to be displayed at Coverings 2018, depending on available show space and how well the completed modules travel.  —  Becky Serbin, NTCA Training and Education Coordinator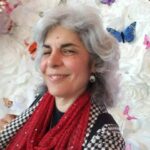 Editorial Director and Senior Writer for TileLetter and TileLetter ARTISAN
Lesley Goddin has been writing and journaling since her first diary at age 11. Her journey has taken her through a career in publishing and publicity, landing her the editor position of TileLetter and its special publications in 2006. Her goal is to educate, inspire, recognize and encourage those in the tile industry -- especially the tile and stone contractor. Other interests include the soft, purring marvels known as cats, labyrinth walking, drumming and percussion, and a range of spiritual, musical and artistic pursuits.