Traditionally, every year the NTCA Five-Star Contractor group gathers for an educational training /summit. In the past, we have held training sessions on a variety of topics such as team building, contract review, custom peer group issue processing, employee retention, vendor relations and more.
This year was a difficult one to plan around, since we had an ever-changing convention schedule to try to work with. In addition, our group members were starting to suffer from Zoom fatigue, so online engagement was getting harder to attain.
With all these circumstances, we decided to focus on reaching out to the A&D community and to spreading the word about qualified labor. This article focuses on three of those initiatives:
Tile Academy 
ZeroDocs
Synergy with Natural Stone Institute (NSI) and National Wood Flooring Association (NWFA).
Tile Academy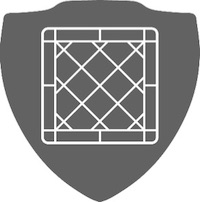 For starters, we wanted to try a new program. With the help from Custom Building Products, Daltile, and Schluter, we created a tile academy that is hosted on Architectural Record's Digital Learning Platform – an industry leader in AIA continuing education.
The Tile Academy guides learners in both the practical and the stylistic specification of tile. We worked to cover the many facets of the tile industry with consistent themes of qualified labor, building a proper installation system, and the important role these factors play in a successful project. In an effort to attract as many architects and designers as possible, we developed modules addressing the latest tile trends that were hot off the press at Coverings such as green tiles, soft-textured, flecked effect, extra-large format and tiles that support biophilia. These will be covered in a new custom mixed media piece.
After introducing learners to these new tile options, we followed it up with the proper methods and standards to install them. We developed the following courses offered through the Tile Academy:
Introduction to Tile Industry Standards and How to Use them to Your Advantage
Large Gauged Porcelain Panels
Avoiding Specification Pitfalls – Part 1
Avoiding Specification Pitfalls – Part 2
Combining Design and Function in Today's ADA Compliant Bathroom
GPTP Designed Installation Systems
We wanted our Tile Academy to showcase the tile industry and all the practical and unique benefits it offers. We also highlighted the importance of taking the time to build a proper specification that addresses the key components that contribute to a successful project, which results in longevity and makes for a green build. Our theme for a successful tile installation is this: "The right materials used with the proper installation methods and setting material systems in the hands of skilled qualified labor should be the goal for every project."
Visit the Tile Academy today: https://continuingeducation.bnpmedia.com/academies/tile
ZeroDocs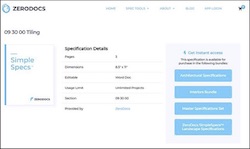 We are seeing a consistent growth in specifications across the nation for our qualified labor language. This growth is attributed to an increase in usage in our current platforms Masterspec and BSD Spec Link. We've also added ZeroDocs as another specification resource to include NTCA Five-Star Contractor requirements to accelerate growth with architects and specifiers. ZeroDocs is an ecommerce site where architects can purchase SimpleSpecs™ for writing projects. NTCA language has been incorporated into the tiling sections.
ZeroDocs has also developed an updated specification guide text for everyone to share with architects and specifiers to make it easy to add NTCA Five-Star Contractor requirements in a copy-and-paste CSI 3-part format. The CSI (Construction Specification Institute) 3-part spec describes a product or assembly requirement in three-part text form which includes:
Part 1 – General
Part 2 – Products
Part 3 – Execution
With seasoned specifiers and design professionals starting to retire, it was important for us to make sure that our qualified labor language was simple, straightforward, and easy to use for the younger emerging design professionals. For additional information about SimpleSpecs by ZeroDocs, visit: https://zerodocs.com/masterformat-specifications/
NSI/NWFA collaboration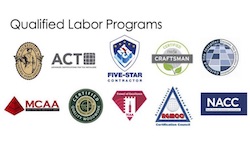 Our success for specification growth is never limited to one thing. Platforms that are supporting and promoting it are an essential factor, but another crucial component is a united message regarding qualified labor.
Much like our NTCA Five-Star Contractor group, the Natural Stone Institute (NSI) and National Wood Flooring Association (NWFA) also have qualified labor programs. We have been meeting regularly to discuss individual group successes and outreach. It became apparent that if we can synergize, we can cast a wider net on our outreach and help to spread the word on the benefits of qualified labor.
NSI, NFWA and NTCA have already collaborated on one presentation at The International Surfaces Event (TISE) this past June that provided education about our programs and qualified labor. We are looking for additional opportunities to present in the future. I look forward to seeing what additional programs and growth we can have with us all pulling on the same side of the rope.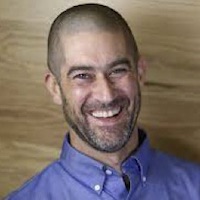 When 2021 started, we had hoped that it would be a return to the norm. But as the unpredictability continued month after month, all of us at the NTCA focused on moving forward to educate and promote in the most effective way possible. Through our many pivots, we have stretched our ideas of what can be done, which has resulted in new and exciting programs. I look forward to seeing how these will impact the tile industry.