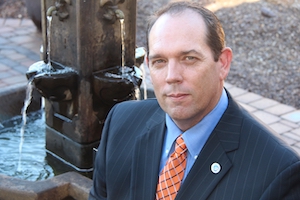 Members of the American Institute of Architects (AIA) MasterSpec® Review Committees learned about the tile industry's newest American National Standards Institute (ANSI) standard for tile manufacturers pertaining to slip-fall categories in tile production and designated use during their recent comprehensive examination of sections scheduled for update.
Chairman of the NTCA Technical Committee and voting member of the Tile Council of North America (TCNA) Handbook Committee, James Woelfel, who is also a voting member of the ANSI ASC A108 Committee, explained the addition of a five-category product use classification system in ANSI A326.3 during the MasterSpec Review committee's two-day meetings in late July (July 18-19, 2022). Architects, engineers and Deltek representatives from across the country are providing peer review of the sections prior to formal updates in MasterSpec.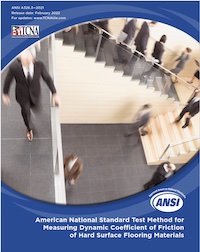 "James brings a wide and deep perspective to this type of information due to his experience as a contractor, a tile consultant, the Chairman of the NTCA Technical Committee and his involvement on TCNA and ANSI committees," said Barbara Larson, AIA, LEED AP, CDT, SCIP, Licensed Architect and MasterSpec® Content Writer. "He is not only able to explain technical considerations but also the real world applications of such standards, and that type of insight is valuable to those of us in the architectural, engineering and design community."
The five categories defined in ANSI A326.3 American National Standard Test Method for Measuring Dynamic Coefficient of Friction of Hard Surface Flooring Materials will allow manufacturers to directly communicate areas of use based on the slip resistance characteristics of their products, with manufacturers starting to provide these classifications for their products in the upcoming months.
The five product use categories are:
Interior, Dry (ID)
Interior, Wet (IW)
Interior, Wet Plus (IW+)
Exterior, Wet (EW)
Oils/Greases (O/G)
According to the standard, hard surface flooring products shall be classified into one or more of the categories. Additionally, the standard provides informative "possible areas of use" for each category.
Woelfel, Principal at J.G. Woelfel & Associates, explained how the new standard applies to tile and stone, and how architects, engineers, and designers will benefit from the additional information provided by manufacturers in choosing the appropriate tile for a given project.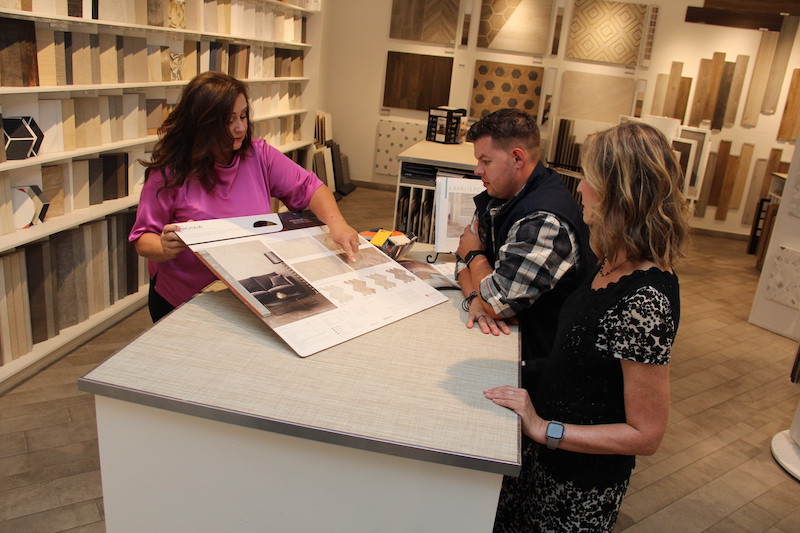 Additionally, tile installers and manufacturers will benefit as additional product information and use classifications help provide clearer communication from the very beginning of a project when MasterSpec users are drafting plans.
"I was really impressed with the questions presented by the review committee members," explained Woelfel. "These are experienced professionals who want to understand not just the standards, but the nuanced implications of how the standard will be applied in the field to ensure project success."
Given its importance to the industry, the TCNA is providing a download of the new ANSI Standard at no charge at https://www.tcnatile.com/tcna-mexico/membrecia/2-main-content/153-dcof-acutest.html or https://bit.ly/3gN5kbf.
MasterSpec is a premiere resource for producing project specifications. The review committees assist in ensuring MasterSpec content is current with industry standards, new technology, and design trends. Deltek is a strategic partner with the AIA to maintain, update and publish MasterSpec.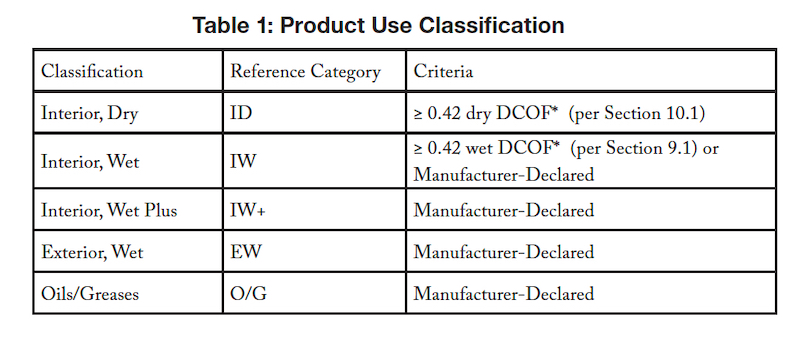 About ANSI A326.3
The American National Standard A326.3 describes the test method for measuring dynamic coefficient of friction (DCOF) of hard surface flooring materials in the laboratory and in the field. The standard also includes DCOF specifications, product use classifications, and guidance on specifying hard surface flooring materials. This standard is intended to serve as a guide to the general public, manufacturers, distributors, specifiers, architects, contractors, testing laboratories, building owners, and other businesses and professionals.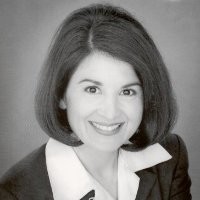 Director of Marketing at Artcraft Granite, Marble & Tile Co.