NTCA Ring of Honor recipient's passion for the trade is evident in a career of service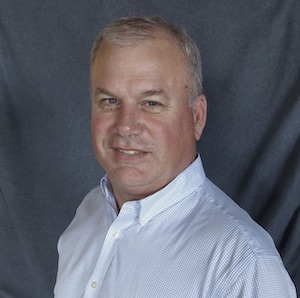 The National Tile Contractors Association (NTCA) is proud to recognize the significant contributions of Nyle Wadford as the 2021 recipient of its prestigious Ring of Honor. Nyle is the President of Neuse Tile Service in Youngsville, N.C., and has played a leading role in the NTCA and the tile industry for many years.
He was named the NTCA Tile Person of the Year in 2012 and has long been active in the industry, particularly in the development of standards and methods. He is the current Vice Chairman of the NTCA Technical Committee, represents the NTCA on the TCNA Handbook and ANSI A108 subcommittees, and is nationally recognized as a strong advocate for the proper installation of tile and stone.
Wadford received recognition during Total Solutions Plus in Jacksonville, Fla., on October 25th. As Executive Director of the association since 2002, I have been privileged to work with Nyle and see first-hand the imprint he has left on our industry. The following conversation highlights some of the contributions he has made in that time.
What does receiving the NTCA Ring of Honor mean to you?
It is very humbling, and I am honored to be in a club of many dear friends and mentors who have received this recognition in the past. I have made a lot of great friends in my years of being involved in this great association, and this recognition is something I will always treasure.
What are you most proud of as relates to your voluntary support of the NTCA and the NTCA Executive Committee over the past two decades?
I think that we helped live up to one of our tag lines at NTCA as being the "Voice of the Tile Contractor." I am most proud of some accomplishments we made on behalf of our members, especially in developments to promote qualified labor. We spent many years working with other groups to mutually promote the inclusion of qualified labor into national specifications and into our standards like the TCNA Handbook. We also developed labor qualifications in our own membership through the NTCA Five-Star Contractor program, and we worked hard to promote and grow certification in the Ceramic Tile Education Foundation (CTEF). This language has subsequently been included into architectural specifications and has made a definitive impact in improving the quality of our installations and creating awareness of the value of our programs.
Another thing I am really proud of has been the acceptance by manufacturers and distributors and other industry professionals of the contractor perspective and input. As one of the contractors welcomed into this arena, it has been a privilege to speak on behalf of our trade. The TCNA Handbook used to be about 30 pages. Now it is over 300 and a lot of that is due to significant work and collaboration among the dedicated people in those meetings. Much of that has resulted in better specifications and clearer direction as to what constitutes a successful tile installation.
Why are industry standards so important to you as a business owner?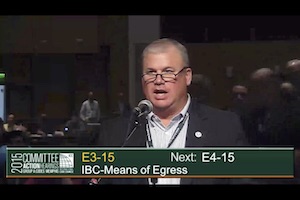 It was really important to establish a collaborative approach in standards development. It is never a good thing to have any one group dominate a process like this. As contractors selected to represent the association, we learned to speak up and to participate. We also learned about the power of building consensus. It is vitally important as a contractor to use the standards to your benefit to qualify your work. You can also use this information to professionally communicate why a specification may need to be modified or changed or rewritten. The standards help get everyone on the same playing field in the bidding or estimating process, and that is really important to me as a business owner.
You have been the Vice Chairman of the NTCA Technical Committee for many years as well. What are some of the accomplishments of that group that you are most proud of?
The NTCA Reference Manual is one of the most important documents in the tile industry. We have revamped this manual and made it available to everyone in the industry, and even shared this information with other associations on an international level. As leaders of this committee, James Woelfel (NTCA Technical Committee Chairman) and I have been very proud of how everyone takes off their company hats and puts on their contractor or installer hats to try to solve installation problems that will better our industry. I think the NTCA Reference Manual is one of the most valuable benefits for our members, and I encourage them to really peruse it to see how to utilize it in their business.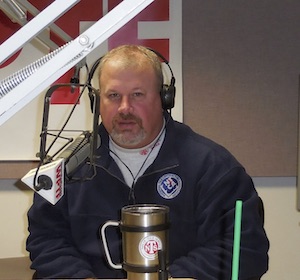 How have you been able to communicate the importance of adhering to standards in your own market?
One of my favorite quotes is "Knowledge is power, and knowledge shared is power multiplied." I think this is true in our community and in our industry. We have participated in a lot of presentations at manufacturer events and distributor locations, builder and product shows and architectural and designer events. We have been actively involved in our own community at this level for many years.
Neuse Tile Service has been in business for almost 60 years. Tell us about your company and the type of work you are known for in the Triad in North Carolina.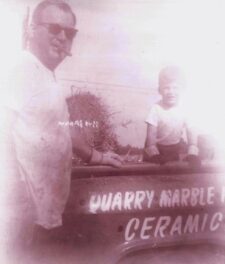 My dad and uncle started a business out of my dad's carport in 1964. I have always been involved in the business. I started at 11 years old. I was in the mudbox early on and I hated it at the time. I didn't see the value of the work I was doing at first. But then I went to a TCNA Handbook meeting and they were talking about mudset being a dying art. I knew then that my dad had taught me right. When I got out of college I came straight to work for the business. My sister Paige joined the company in the mid 90s and we have tried very hard to continue my dad's legacy. He had bought out my uncle early on in the business and Paige and I have been honored to help take the company to the next level. We have always had some very dedicated people here who have had a lot to do with our success. I am the hand on the rudder and I try to guide us where to go. But our folks in the field are quality people, and they do great work, and we have been able to build on that legacy because of it.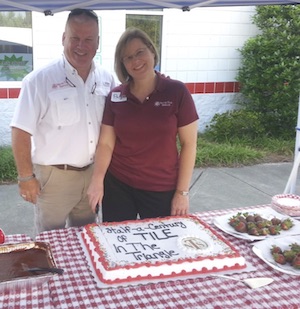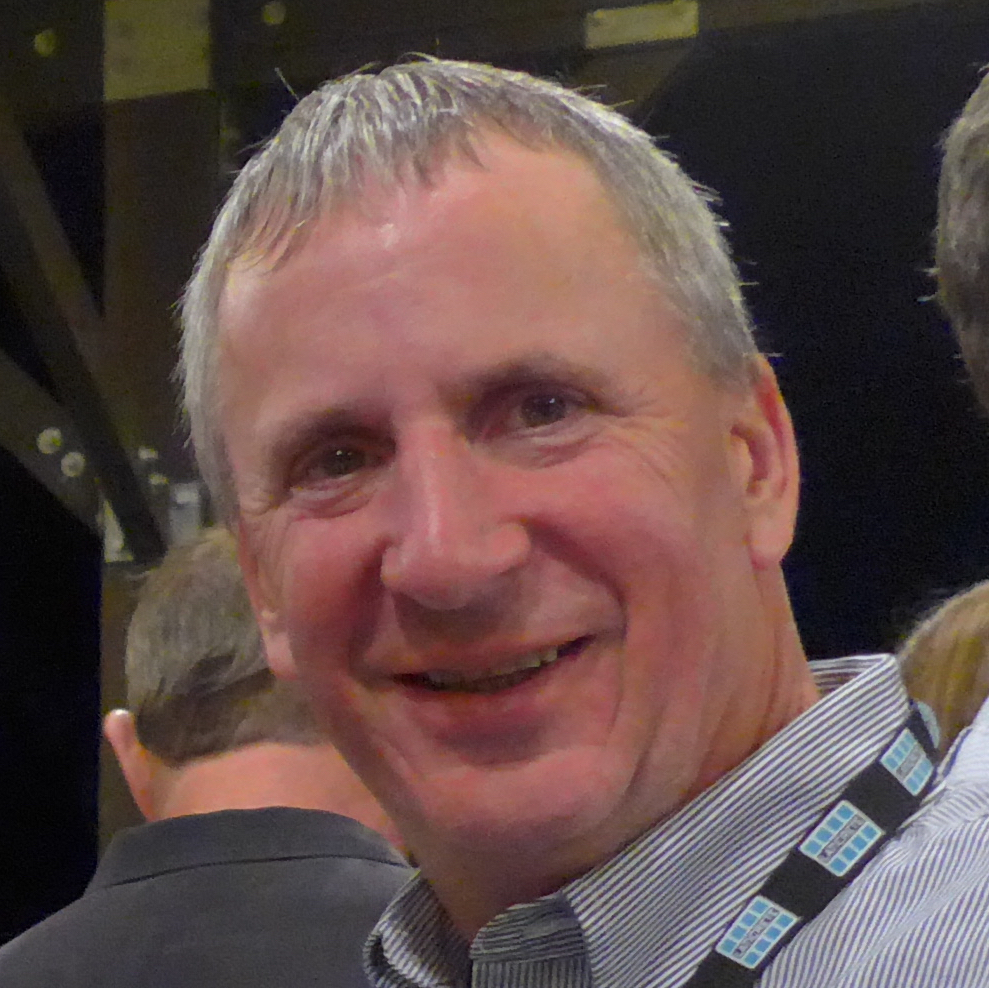 Bart Bettiga is the Executive Director of the National Tile Contractors Association and Publisher of TileLetter. Bettiga is a member of the Board of Governors of Coverings, one the largest tradeshows in North America. He has over 30 years of experience in the tile and stone industry and has served as the NTCA Executive Director since 2002. He is a well known speaker and author on ceramic tile and natural stone distribution and installation. He oversees the financial operations of the NTCA, TileLetter and the Ceramic Tile Education Foundation.