16,000 m2 of exhibition.
More than 80 exhibitors and 10 thousand visitors.
390 B2B business meetings.
Keynotes, roundtables, international forums.

Mexico City 24 February 2020. In response to the growing construction sector and demand for all types of finishes, the first edition of Obra Blanca Expo was presented last October in Mexico City.
More than 80 exhibitors were visited by more than 10,000 people during the 3 days of exposure. Professionals attended from the fields of architecture, design, interior design , construction, real estate development, distributors, retailers and business leaders from the construction finishes industry.
"White Works Expo" brings together the leading companies in the sector by adding a wide range of materials, services and technology companies that specialize in finishing construction. In its first edition, visitors had the opportunity to witness the launch of over 800 new products.
"We are confident we have traced the beginning of the right path to become the best meeting point for professionals, both those who want to publicize their offerings, as well as those who are looking for inspiration for their projects based on solutions and materials for their projects," said the Organizing Committee of Obra Blanca Expo.
Focused on the visitor experience and professionalism of an increasingly complete and sophisticated industry, Obra Blanca Expo seeks to become center of inspiration and knowledge. There are five pillars of the White Works Expo that make it a show to be experienced:

·          OB Expo: a specialized exhibition, organized by thematic pavilions. Exhibiting are:
— Manufacturers of ceramic and porcelain
— Importers and distributors of finishes
— Bathroom furniture and fittings
— StonExpo Mexico, with marble and natural stone
— Architectural finishes and lighting
— Installation materials
— Mosaics, extrudates and talavera
— kitchen equipment, industry suppliers and publishing sector.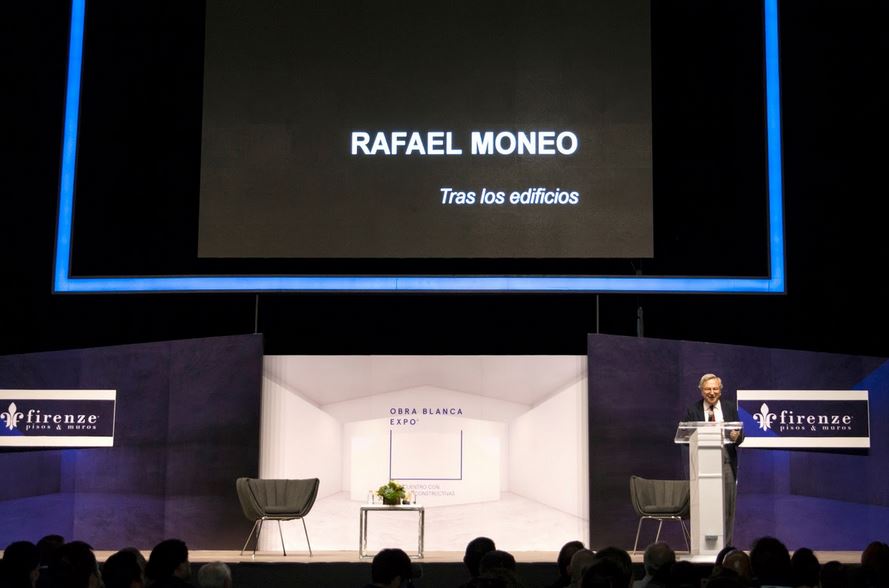 ·          OB Experts: a series of lectures and discussions with the participation of national and international speakers recognized that highlighted two keynote lectures by international architects, Rafael Moneo and Benedetta Tagliabue. A roundtable of real estate developers "The future of real estate development in the cities of Mexico" was also presented as well as a round table with the participation of distinguished Mexican architects and interior designers. On the agenda was the the first international forum on ceramic technology trends and "OB Tech-Talks". These focused on spreading the culture of the industry events had a total attendance of 1,250 people.

·          OB Spaces: In this initiative, leading architects are invited to develop ephemeral installations to shape trends using new materials and exposure. For this first edition , the invitation was accepted by ARCO Contemporary Architecture.

·          OB Meetings: With the support of an app, B2B business meetings were organized with retailers and manufacturers creating the largest networking within the sector. Forty-four companies participated and 171 buyers, resulting in 390 citations made.

·          OB Experiences: Two venues where visitors and exhibitors agreed to enjoy the amenities specially designed for them and strengthened their networks. In this first edition, firms Arroyo Solís Agraz and DIN Interior participated, having developed two attractive ephemeral spaces, one as an area for business with a coffee bar and mixology, and another for culinary experiences with the participation of a chef preparing Mexican food.

In its first edition Obra Blanca Expo was a successful meeting with three full days of events designed specifically to enhance relations and strengthenthe network. It was an event with added value for visitors, where exhibitors had the opportunity to participate beyond their booth in an integrated network of industry activity.

The organizing committee, TCNA, Tradex Exhibitions and Circle Square extends the invitation to be part of the second edition of Obra Blanca Expo that will be held at Expo Santa Fe CDMX of the 13 to the 15 October 2020.

For more information visit: https://www.obrablancaexpo.com/