December 9, 2021 — Pantone Color Institute has unveiled its Color of the Year 2022: PANTONE 17-3938 Very Peri, which is a brand new color that Pantone's global team of experts and color scientists collaborated on to reflect the unique cultural moment we are living in, one of uncertainty and hope. PANTONE 17-3938 Very Peri, evokes courageous creativity, carefree confidence, influences from and on the digital world, whimsy, versatility, nature and the optimism of moving forward to a new, re-imagined future.
In a webinar this morning, Laurie Pressman, Vice President of the Pantone Color Institute, remarked, "The Pantone Color of the Year reflects what is taking place in our global culture, expressing what people are looking for that color can hope to answer. Creating a new color for the first time in the history of our PANTONE Color of the Year educational color program reflects the global innovation and transformation taking place. As society continues to recognize color as a critical form of communication, and a way to express and affect ideas and emotions and engage and connect, the complexity of this new red violet infused blue hue highlights the expansive possibilities that lay before us."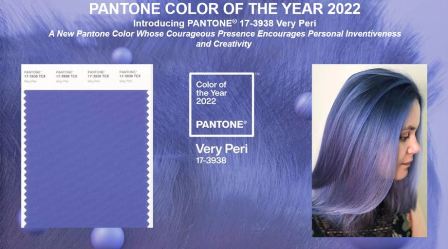 Leatrice Eiseman, Executive Director of the Pantone Color Institute added, " As we move into a world of unprecedented change, the selection of PANTONE 17-3938 Very Peri brings a novel perspective and vision of the trusted and beloved blue family, encompassing the qualities of the blues, yet at the same time with its violet red undertone, PANTONE 17-3938 Very Peri displays a spritely, joyous attitude and dynamic presence that encourages courageous creativity and imaginative expressions."
"Displaying a carefree confidence and a daring curiosity that animates our creative spirit, inquisitive and intriguing PANTONE 17-3938 Very Peri helps us to embrace this altered landscape of possibilities, opening us up to a new vision as we rewrite our lives," Pressman added. "Rekindling gratitude for some of the qualities that blue represents complemented by a new perspective that resonates today, PANTONE 17-3938 Very Peri places the future ahead in a new light.
"We are living in transformative times. PANTONE 17-3938 Very Peri is a symbol of the global zeitgeist of the moment and the transition we are going through," Pressman continued. "As we emerge from an intense period of isolation, our notions and standards are changing, and our physical and digital lives have merged in new ways. Digital design helps us to stretch the limits of reality, opening the door to a dynamic virtual world where we can explore and create new color possibilities. With trends in gaming, the expanding popularity of the metaverse and rising artistic community in the digital space PANTONE 17-3938 Very Peri illustrates the fusion of modern life and how color trends in the digital world are being manifested in the physical world and vice versa."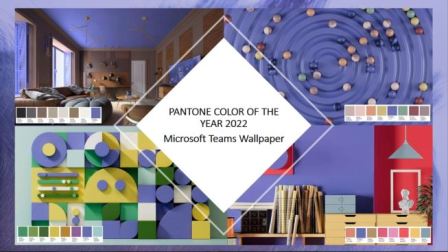 Pressman also noted that PANTONE 17-3938 Very Peri is already being incorporated into several Microsoft products including Teams and PowerPoint, combining with other hues to provide a palette that evokes the emotion and mood presenters wish to convey.
Pantone has created four unique color palettes featuring PANTONE 17-3938 Very Peri to facilitate incorporating this Color of the Year into a range of designs. Each palette conveys a different mood, demonstrating the versatility of the special shade, and suggests how it can be incorporated in fashion, technology, home furnishings, packaging, beauty, and industrial applications.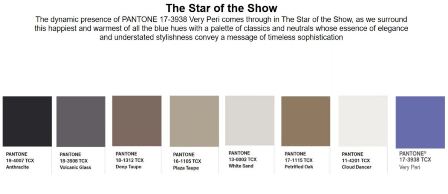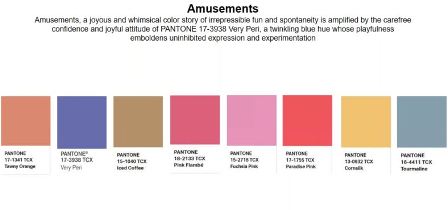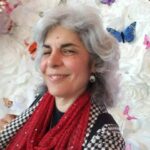 Editorial Director and Senior Writer for TileLetter and TileLetter ARTISAN
Lesley Goddin has been writing and journaling since her first diary at age 11. Her journey has taken her through a career in publishing and publicity, landing her the editor position of TileLetter and its special publications in 2006. Her goal is to educate, inspire, recognize and encourage those in the tile industry -- especially the tile and stone contractor. Other interests include the soft, purring marvels known as cats, labyrinth walking, drumming and percussion, and a range of spiritual, musical and artistic pursuits.