Tarkus Tile brings award-winning true craftsmanship to Salt Lake City area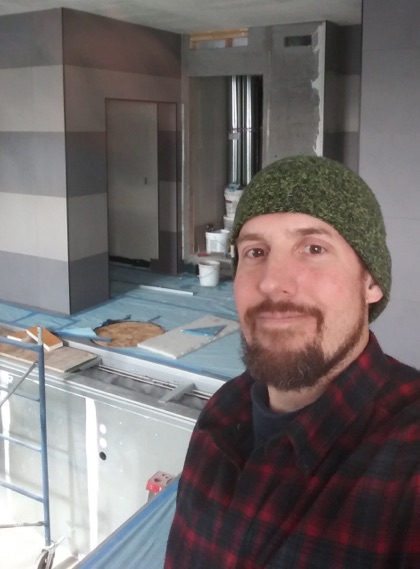 You never know where your path will lead. Such was the case for Mark Christensen, owner of Tarkus Tile, whose passion for tile work was ignited on a road trip from Utah to Arizona. In 1998, as a 21-year-old college student with dreams of visiting Mexico and beyond – but little cash in his pocket – he worked a few days with a tile setter friend to make a few bucks. 
"I was immediately intrigued with the work, and ended up staying for six months," Christensen said. His boss "threw him into the fire immediately," setting tile straightaway, and Christensen loved it. When his boss decided to relocate, he passed on his Target tile saw to Christensen.
It makes sense that this exposure to tile could ignite Christensen's passion. "From the time I could walk, I was working alongside my dad, installing carpet in his business and building stuff around the house," he said. "I was very fortunate to learn construction skills and common sense from him, which helped me so much."
Once he returned to Utah to complete college, he did jobs for friends and family. Happy with the level of income tile work afforded him, at 22, he started Tarkus Tile in Lehi City, Utah, near Salt Lake City, and got his contractor license a year later.
"The first years were hard," he said. "I was self taught for the most part, having to figure a lot of things out on my own, making a lot of mistakes, but I stuck with it, learning and growing with every job. Twenty years later, I have managed to build a decent reputation and client base in my area. I work mainly solo with the assistance of my three teenage sons on occasion." Tarkus specializes in mainly high-end residential work, both new construction and remodeling, with an emphasis on luxury bathrooms.
Christensen discovered the John Bridge Forum online in 2008 and eventually the NTCA.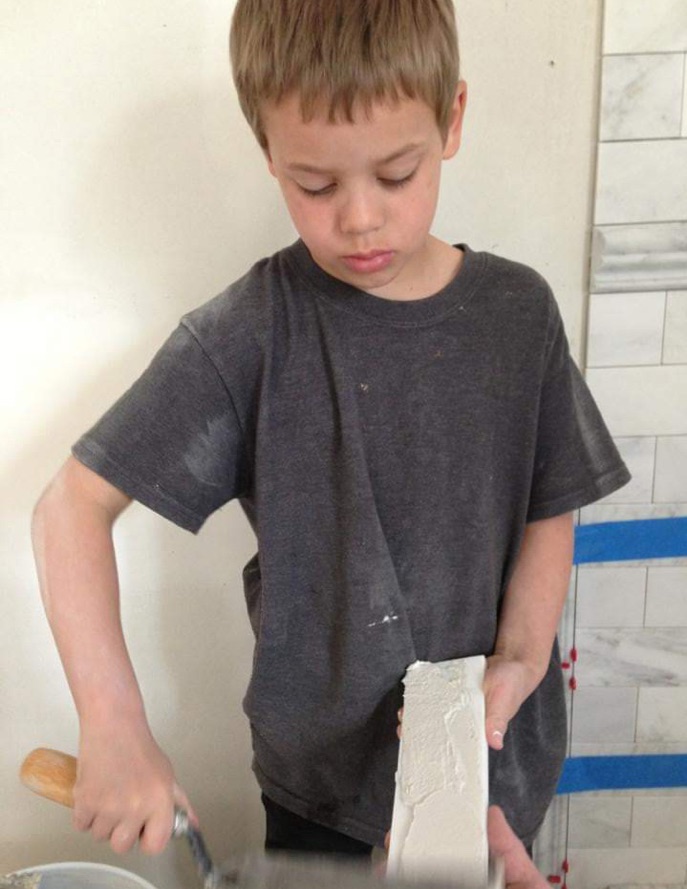 "I remember being literally sick to my stomach when I saw the caliber of work that was being done out there," he admitted. "I thought I was good. Turns out I had so much to learn. And I was intrigued that there were actual standards for our trade, and guidebooks to follow to do things the right way. I was so excited to have found a group of like-minded people, passionate about the tile craft and committed to doing things the right way and to a higher standard."
Around 2010, he joined NTCA, reading the TCNA Handbook from cover to cover within the first few weeks. "I would even read it aloud to my young sons to put them to sleep at night," he said. "I love that there is a wealth of knowledge at my fingertips and an answer to any problem I may have on the technical spectrum. And if there isn't a specific solution in the Handbook, there's another member who has experienced it and will share their knowledge."
He credits his membership with getting in the door on some projects, and having the confidence to approach clients and projects with standards-based knowledge and techniques. "This newfound confidence helped me take my work and business to the next level, always progressing," he said.
Christensen considers this juncture a huge turning point in his career. "The bar was raised and I grew immensely over the following years, pushing my limits and taking on more challenging projects, trying my best to do things the right way," he said, even serving as the NTCA Utah State Ambassador for a time.
"In 2014 I had the honor of receiving a Coverings Installation & Design award," Christensen said. "This was such an awesome and a surreal experience to have my work recognized and celebrated on that level. What an honor. This was definitely the pinnacle of my career up until that point."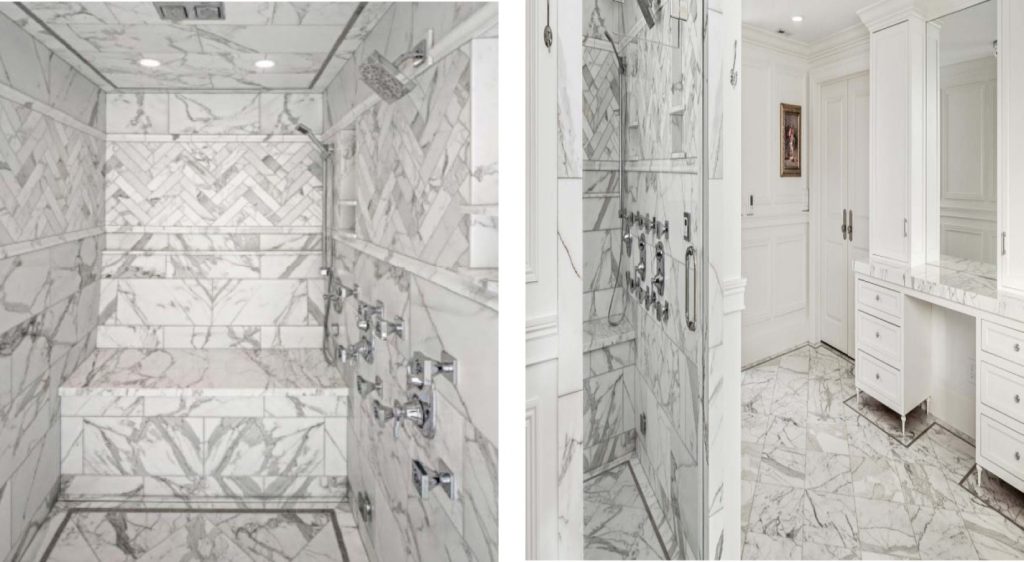 It shouldn't be a surprise that Christensen should be an award-winner: his company is dedicated to breathtaking custom installs that are technically challenging. In fact, early on, he upped the ante on his expertise by immersing himself in the craft of setting with mud, inspired by the John Bridge Forum and some online tile friends.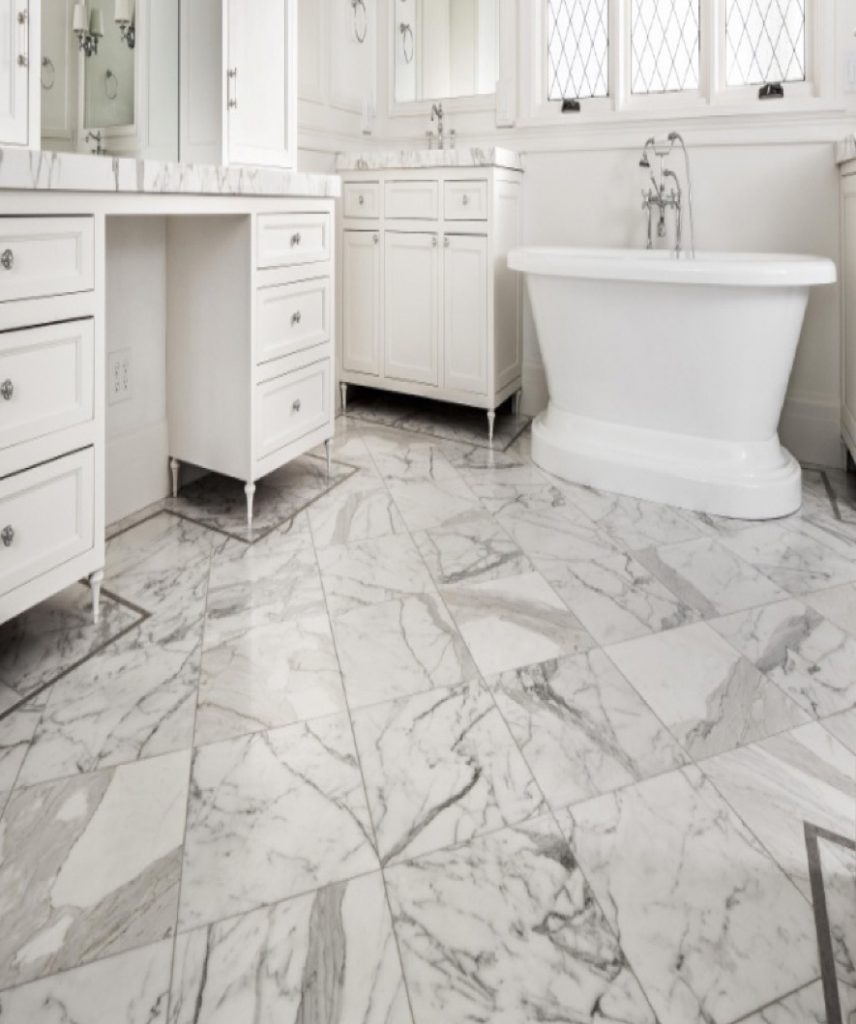 In 2010, the John Bridge Forum held a two-day mud event in Dallas. "I went and soaked it all in from some good teachers like Dave Gobis, Gerald Sloan, John Cox and John Bridge," he said. "When I got back home I made a commitment to myself to learn it and go all in. For the next six years, I floated every chance I got. I was doing a lot of work for an up-and-coming custom home builder, back-to-back high-end homes with four to eight bathrooms each. I floated them all, learning and getting better with each one. It was an extremely challenging and humbling experience full of long days and learning the hard way, but to this day I still believe it to be the single best thing I ever did for myself as a craftsman. It sharpened my skills across the board and gave me a new excitement about the craft. And while I don't always use mud, it helped me to approach everything with a new perspective of flat, plumb and square, and built to last."
This emphasis on custom craftsmanship sets his creativity and enthusiasm on fire, bringing versatility and custom attention to every job. "I feel like this has gotten me in the door on some very unique projects, and left a trail of happy clients. I treat every job as if it's the most important one I've ever done."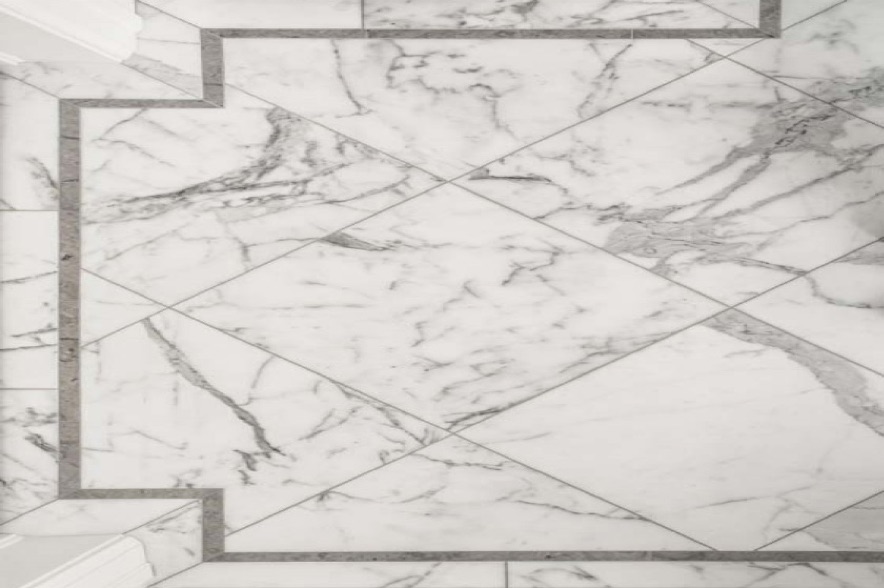 The act of creating energizes Christensen and is the joyful core of his work as a tile contractor. And his attitude towards his craft is positively inspiring.
"It's my outlet, my place of solace," he said. "I pour every bit of my heart and soul into my work. I see so much beautiful craft and art every day from around the globe, and I know that it all comes from a passion deep inside its creator. It's so much more than just a job; it's part of us. Our work is an extension of our very being, and we want nothing more than for it to be enjoyed. This is the highest compliment, to have someone smile and feel emotion when they see my creation."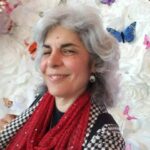 Editorial Director and Senior Writer for TileLetter and TileLetter ARTISAN
Lesley Goddin has been writing and journaling since her first diary at age 11. Her journey has taken her through a career in publishing and publicity, landing her the editor position of TileLetter and its special publications in 2006. Her goal is to educate, inspire, recognize and encourage those in the tile industry -- especially the tile and stone contractor. Other interests include the soft, purring marvels known as cats, labyrinth walking, drumming and percussion, and a range of spiritual, musical and artistic pursuits.