Porcelain tiles that reproduce the appearance of wood, concrete, & stone and genuine natural stone tiles are the surface covering of choice in many bathroom and shower projects.  These natural tones, as well as black and white, continue to be the most frequently used and on-trend colors in tiles. Designers and owners are looking for finishes that can support and complement these popular tones.  Schluter-Systems' popular TRENDLINE textured finishes will now also be applied to the 4" square KERDI-DRAIN-STYLE series of shower drain grates and the recently launched Schluter®-SHELF shower shelves.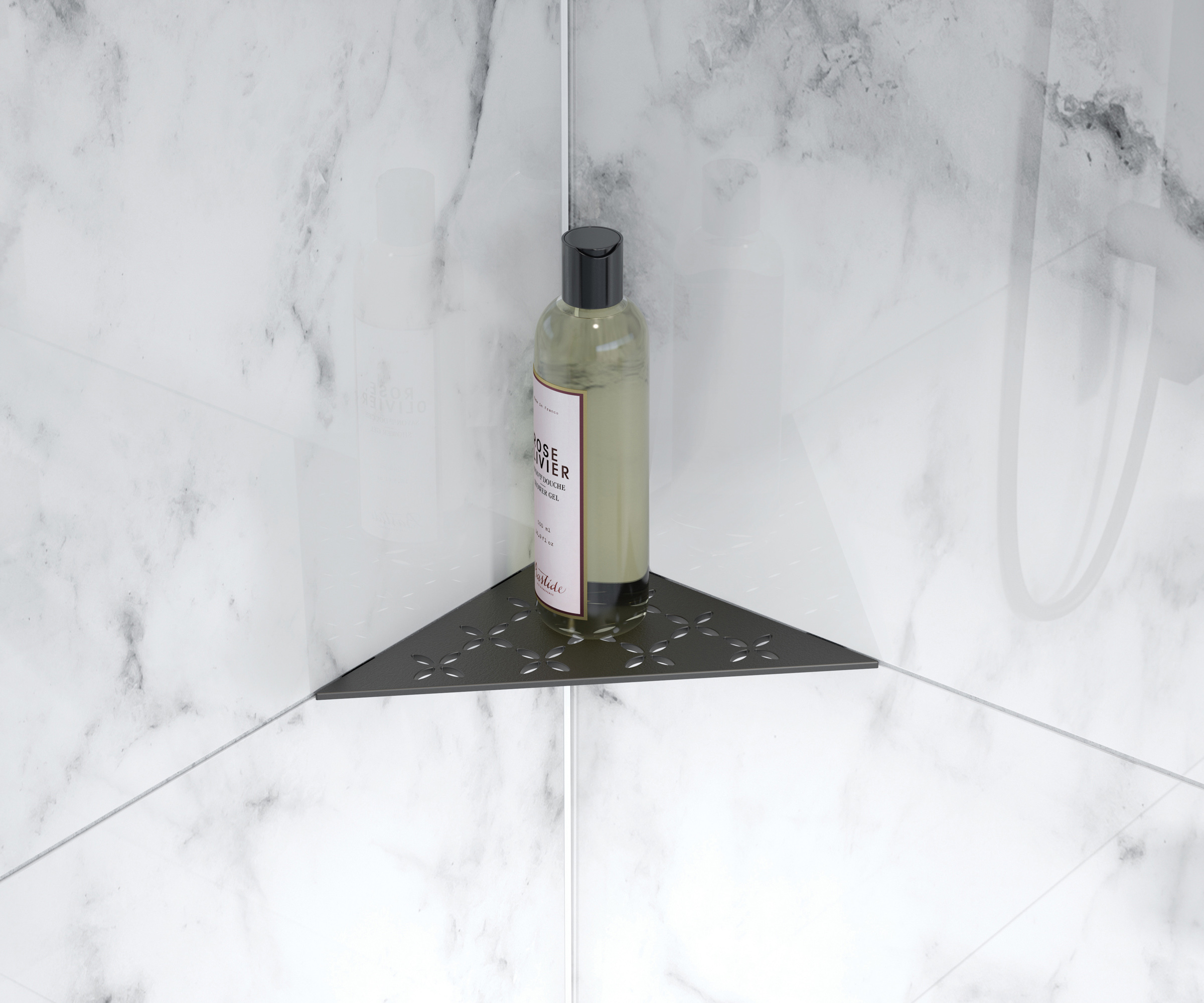 The same highly-durable powder coating procedure used to apply these finishes to Schluter profiles is now being used on the drain grates and on all five designs of shower shelves.  In total, six different finishes are available on profiles, grates, and shelves so they can all match for a more cohesive overall design. The finishes are: matte black, matte white, stone grey, greige, cream, and bronze.
The availability of these finishes in drain grates, shelves, and profiles provides the flexibility to have these elements blend seamlessly with the rest of the installation, or to create bold and striking accents within the shower area.  The matte black grates and shelves fit perfectly with matte black faucets and fixtures for a fully integrated design where all elements work together.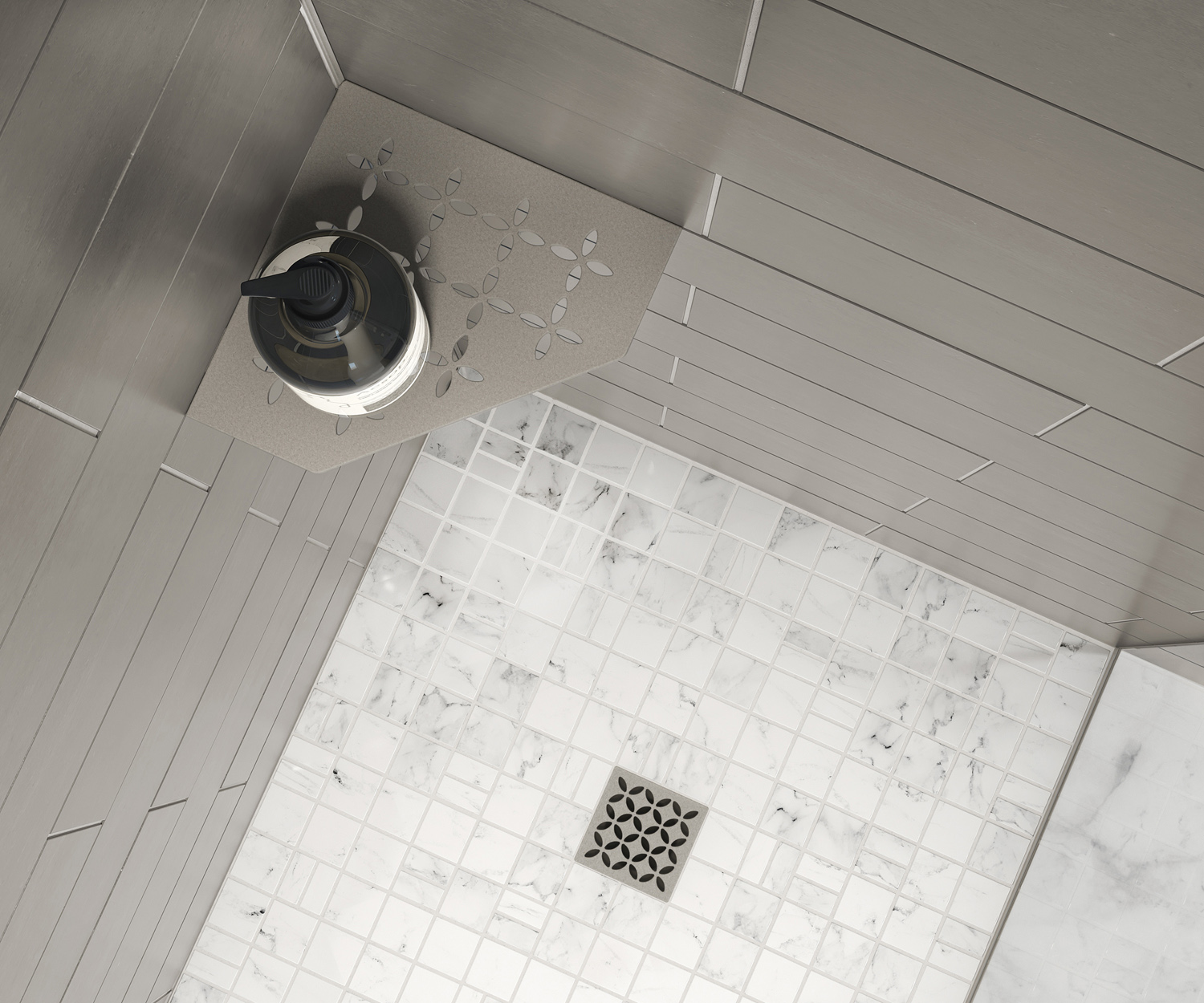 The TRENDLINE series of finishes continue to be available in the most popular profile shapes: flat (JOLLY), rounded (RONDEC), and square (QUADEC) as well as DILEX cove profiles and FINEC.  Schluter®-Profiles protect tile edges from cracking and chipping and enhance any tile design. For more information, visit www.schluter.com.