Silestone by Cosentino is proud to unveil the latest of many leading-edge introductions for 2020 — The Silestone® Loft Series. Rooted in the industrial, the colors capture the essence of neighborhoods celebrated for their raw, purely urban beauty: Camden, Poblenou, Seaport, Nolita and Corktown.
"It is the connection between the past and the present that led us to the creation of the Silestone Loft Series," says Valentin Tijeras Garcia, Product and R&D Corporate Director for Cosentino Group. "To capture the essence and energy of this mid-20th century industrial style, we studied the architectural bones and textures of abandoned factories. It's that same deliberately unfinished look of concrete, cement, beams and pipes have been embraced in homes today and evolved into a leading design trend."
Silestone Loft Colorways:
Camden is inspired by one of London's most influential alternative neighborhoods– beloved for its diversity, eclectic residents and vibrant art scene. A soft, delicate and consistent gray, with a fine grain and a very subtle white veining, Camden captures the natural wear and tear that gives cement its character.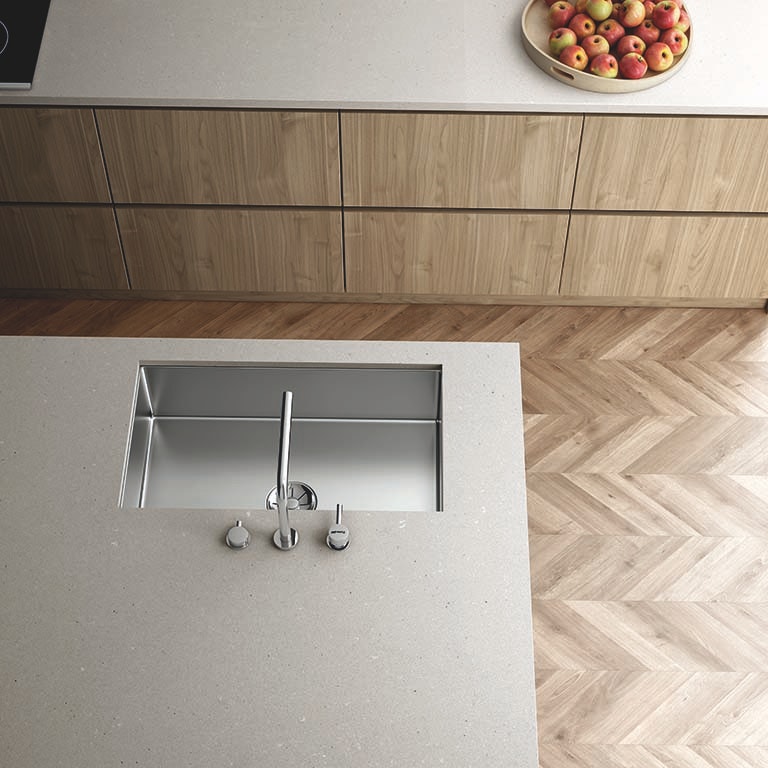 Poblenou serves as a nod to the epicenter of Barcelona's industrial revolution, one of the city's most modern and creative neighborhoods. Its warm shade of gray with subtle veining on a sandy background brings brightness– offering a comforting texture and familiar ambiance.
Seaport channels the peacefulness of the weather-worn docks found in the seaside district of lower Manhattan. Similar to a dark, worn cement, the subtle streaks of white blend perfectly in the background for the perfect touch of contrast.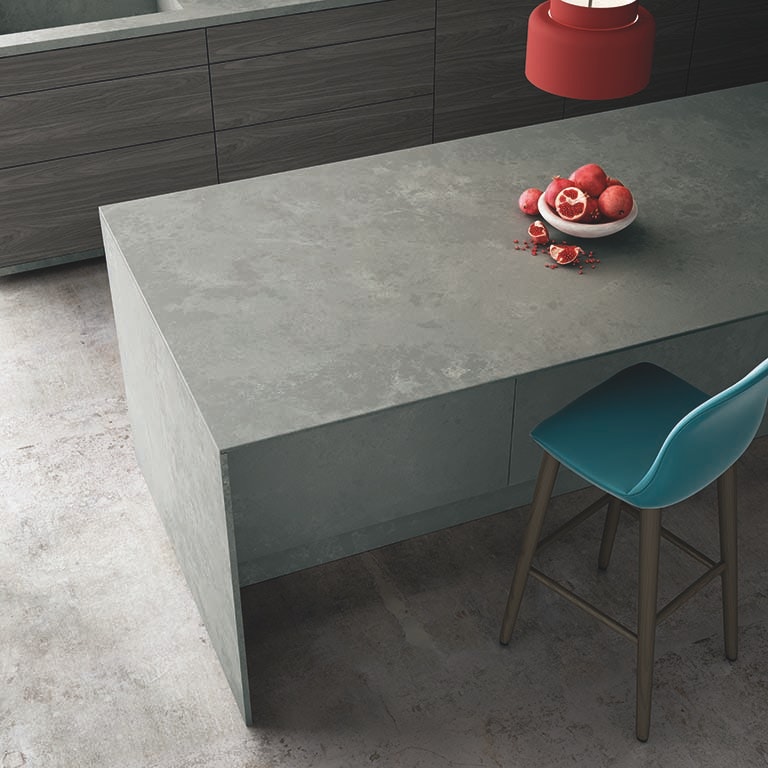 Nolita, another New York-inspired creation, celebrates the avant-garde spirit and strong architectural identity that gave the neighborhood its distinctive character. Nolita is both elegant and industrial. Blended with shades of whites and light gray, it creates an elegant, fine line — free of strong contrasts.
Corktown captures both the light and shade of a Detroit neighborhood that grew up amidst steam, pistons and the sound of engines — one that has reaped prosperity, endured deterioration, and regenerated once more. As the most intense, solid and deep black of the Loft collection, its dark matte finish blends beautifully with intense brown touches.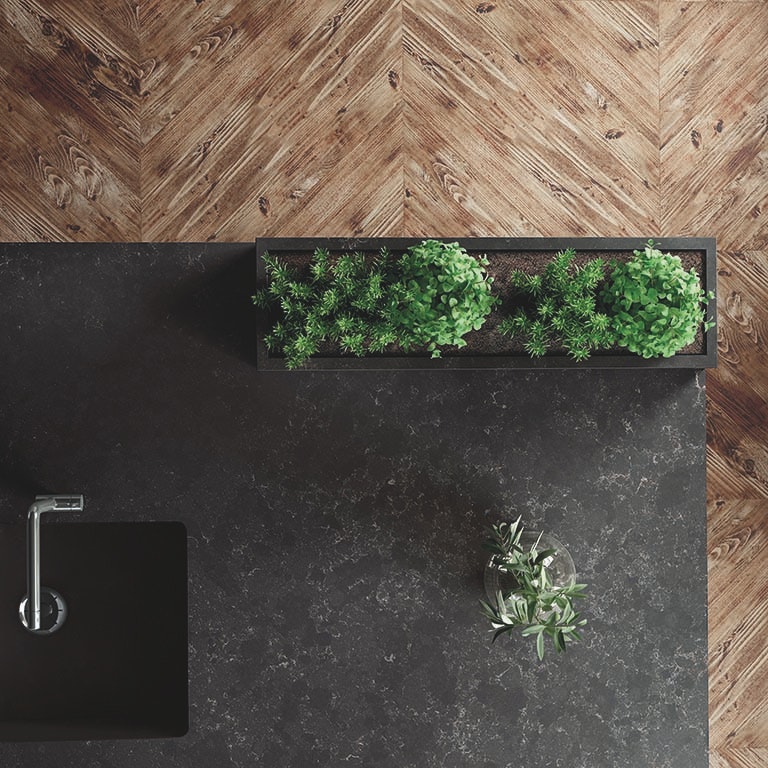 HybriQ+ technology reduces crystalline silica
Among the notable new features of the Silestone Loft Series is the debut of the innovative and exclusive HybriQ+ technology — a new production process and major leap in the evolution of the Silestone brand that combines reused raw materials, along with 98% recycled water and 100% renewable energy. HybriQ+ technology also allows for the significant reduction of crystalline silica in the Silestone® Loft Series surfaces. Instead, a hybrid formula made up of mineral and reused raw materials, such as recycled glass, is used. This new composition provides the material with a modern aesthetic and design features, while maintaining the beauty and quality of Silestone, as well as its 25-year warranty. Additionally, this new generation of Silestone is designed with sustainability and respect for the environment in mind — a tremendous milestone made possible by more than three years of intense work by Cosentino Group's Innovation and Product and Environment teams.
"The launch of Silestone HybriQ+ extends beyond Cosentino's commitment to innovation and sustainability," says Eduardo Cosentino, CEO of Cosentino North America and SVP of Global Sales for Cosentino Group. "This truly changes the entire paradigm of the quartz category. By reducing the presence of quartz in these new Silestone colors, our hope is that this advancement fuels industry-wide regulation changes requiring a decreased use of silica. Doing so will bring a greater sense of security and peace to both the professionals and customers at production and fabrication facilities."