Training Designed to Help Starnet Members Maximize Profits

Starnet® Commercial Flooring, the world's largest network of full-service independent flooring contractors, today announced that it completed the first annual Starnet NTCA Tile and Stone Training program. The 3-day training event was held in partnership with the National Tile Contractor Association (NTCA) in Dallas, Texas for 50 Starnet Member employees from around the country from March 11-13. The event was sponsored by Starnet Vendor Partners Dal-Tile and MAPEI along with education partners Ceramic Tile Education Foundation (CTEF) and Fails Management Institute (FMI).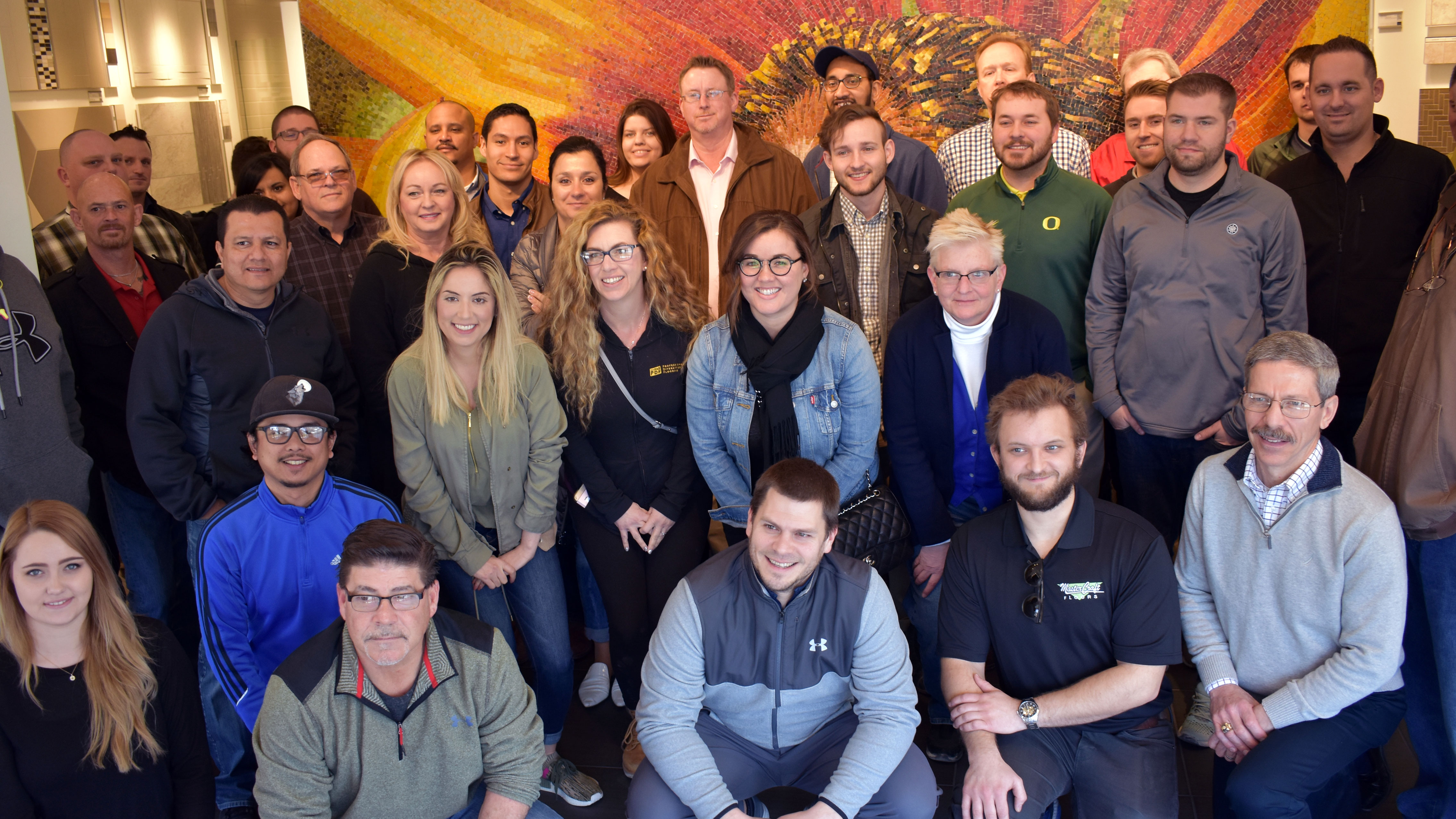 Developed for project managers, field supervisors and estimators that contribute to a tile and stone project's profitability, the training included an all-star lineup of industry-leading experts who provided advice and guidance to increase project profitability and minimize profit erosion.
"We are so pleased by the incredible response to our first dedicated Tile and Stone training program," said Jeanne Matson, Starnet President and CEO. "More than 50 attendees enrolled in this training to learn from industry experts sharing invaluable guidance and know-how for maximizing profitability on tile and stone projects. In the end, efficient and profitable flooring contractors benefit everyone, including the client."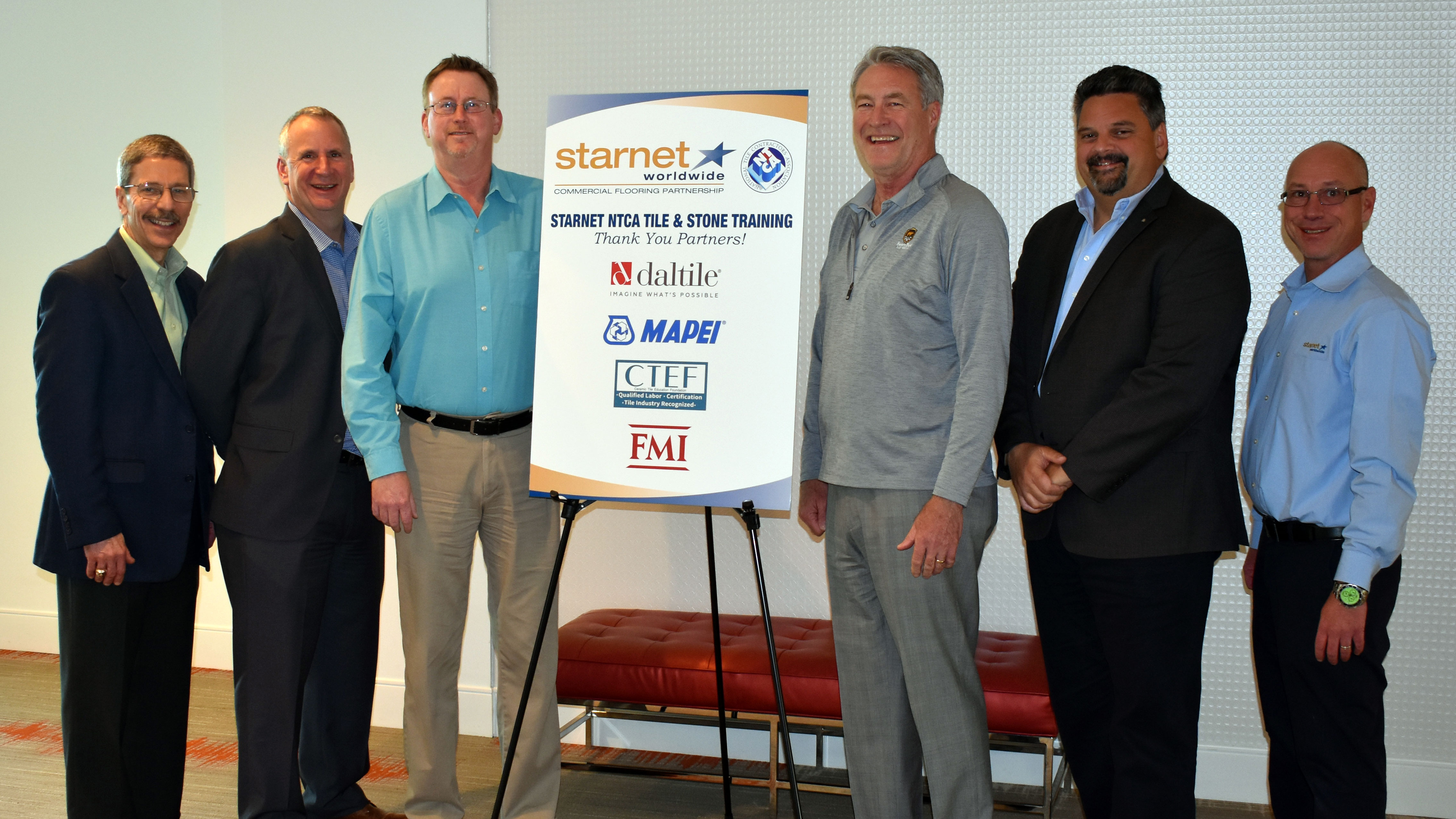 "The NTCA is a proud Association partner with Starnet. As leaders in the tile industry, we were honored to participate in this educational program. As technology continues to fuel the growth of our trade, the importance of training and education will continue to grow," added Bart Bettiga, Executive Director at National Tile Contractors Association. "We hope that the success of this initiative will lead to more collaborative programs with Starnet in the future."
Day One kicked off with an evening Welcome Reception and Networking Event for attendees. Day Two offered a full schedule of educational events developed in collaboration with Starnet, NTCA, CTEF, FMI, Dal-Tile, and MAPEI. The training was custom-made to meet the needs of the tile and stone flooring contractor, featuring presenters Mike Clancy, FMI Principal; Dan Marvin, MAPEI Director of Technical Services; and Scott Carothers, CTEF Director of Certification and Training.
On Day Three, attendees experienced a "behind-the-scenes" look at the tile manufacturing process courtesy of Starnet Preferred Vendor Partner, Dal-Tile, visiting their American Marazzi plant in Sunnyvale, Texas. At the conclusion of the day the group toured the Dal-Tile Design Studio located in the Dallas Design District.
"We are extremely pleased with the positive feedback received from the attendees," said Jesse Deason, Starnet Training and Development Committee Member and NTCA Board Member. "We would like to thank the NTCA for their valuable partnership and input in helping to guide this collaborative effort to success, along with the CTEF and our Starnet Vendor Partners, Dal-Tile and MAPEI. Our goal is to continue to educate our members through appropriate training so that they may be successful and profitable in this rapidly growing market segment."
About Starnet Worldwide Commercial Flooring
Starnet Worldwide Commercial Flooring Partnership is the world's largest network of full-service independent flooring contractors, representing an elite group of the highest quality flooring manufacturers. With more than 177 independent contractors doing business in more than 325 locations throughout US and Canada, they are committed to serving the industry with the highest standards of excellence. Through collective strength, integrity, shared best practices and advocacy of training, Starnet Members and Starnet Preferred Vendor Partners, help deliver successful project outcomes with complete customer satisfaction. The membership's strength in numbers creates a combined annual volume of over three billion dollars. For more information, visit www.starnetflooring.com.
About National Tile Contractor Association
NTCA is a non-profit trade association serving every segment of the industry, spearheading education for the professional installation of ceramic tile, natural stone and allied products.  For more information, please contact NTCA executive director Bart Bettiga at [email protected], via telephone at (601) 939-2071, or visit www.tile-assn.com.