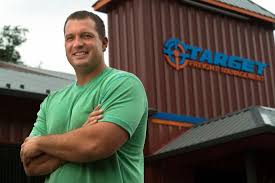 Meet Mike Wagner, Ernst & Young's 2017 Entrepreneur of the Year. Growing up poor in difficult circumstances, he rose to the position of CEO of a multi-million dollar company — Target Freight Management. This company was named #71 on 2017's Inc. 5000 List of the fastest-growing privately-owned companies in the U.S. — up 11 spots from their #82 ranking in 2016.
How has Wagner created the kind of business growth that most startup "growth hackers" only dream of? By providing his customers with an unparalleled advantage. Target Freight's proprietary Freight Innovation Density Analytics (FIDA) technology is designed to maximize shipping savings while eliminating the "surprise" upcharges that can turn a $200 shipment into a $2000 shipment.
"No other technology in today's market can analyze all the variables of a shipment and make a determination against any carrier rules," says Wagner. "Our newly-patented FIDA system not only does this, but it also provides additional savings for our clients above and beyond the negotiated rate."
According to Wagner, with FIDA and other elements of TFM's technology stack, clients can ship with confidence that the rate they see in the computer is the rate they are going to pay. "We successfully manage our clients' expectations, visibility, and predictability in their supply chain costs," he said. "We save them time by eliminating the need to double-check costs, carriers and shipments. By empowering our customers to ship with less worry, we free them up to focus their time and energy on what they do best: make and build."
Among Target Freight's many FIDA-fueled benefits:* Target Freight will renegotiate their customers' freight, save them substantial money on shipping, and also make sure their freight isn't reclassed.
* Target Freight can also save customers money on their small package shipments with their parcel division, which means any size shipment will see notable reductions in shipping costs.
* Target Freight has access to carriers that aren't considered "common." The company uses over 10,000 carriers to provide their customers with the very best rates and service on Truckload shipping.
About Target Freight Management:
Target Freight Management, Inc. is an Inc 500/5000 company, has been ranked Fastest Growing Company in Pittsburgh, and was voted Best Place to Work in Pittsburgh by its team members.
TFM is an industry leader in Less Than Truckload and Truckload Transportation Management using innovative and proprietary Transportation Management Systems that empower customers to ship with confidence. TFM Develops a full range of solutions for the Logistics industry from Back Office applications to our Patented TMS.
Since its launch in 2009, its has received prestigious awards and recognitions, including:
· President and CEO Entrepreneur of the Year for 2017 by Ernst and Young
· 2017 "Best Places to Work" by the Pittsburgh Business Times
· 2017 TFM Truckload business finished #1 in the Manufacturing and Transportation category and # 2 among the Fastest Growing companies in Western PA by the Pittsburgh Business Times
· 2017 Target Freight Management LTL was also in the top 100 Fastest Growing Companies in Western PA by the Pittsburgh Business Times, finished at #54
· 2012 # 1 Fastest Growing Company in Western PA for Target Freight Management LTL, which has remained on this list every year since.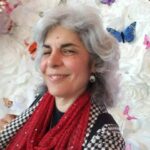 Editorial Director and Senior Writer for TileLetter and TileLetter ARTISAN
Lesley Goddin has been writing and journaling since her first diary at age 11. Her journey has taken her through a career in publishing and publicity, landing her the editor position of TileLetter and its special publications in 2006. Her goal is to educate, inspire, recognize and encourage those in the tile industry -- especially the tile and stone contractor. Other interests include the soft, purring marvels known as cats, labyrinth walking, drumming and percussion, and a range of spiritual, musical and artistic pursuits.