Natural stone has been with us for millions of years, and it is still going strong.
In 2020, natural stone might not match up well with the Color of the Year announcements of Sherwin-Williams: Naval (SW 6244), Behr: Back To Nature/Light Green S340-4, Pantone: Classic Blue 19-4052 or Benjamin Moore: First Light 2102-70. Although there are blue, green and pink marbles and granites, I would expect that the tried-and-true whites, beiges and grey natural stones will continue to be preferred for floors, walls, and countertops this year.
Quartzites have become much more readily available in a much broader range of colors and ranges. The leather finish, which has a slight undulating surface with a soft sheen, seems to be popular. Quartzite is an extremely hard material and often is harder than granite. It is tough on diamond cutting blades as they wear much faster. Taj Mahal is a popular choice as it is beige with a white background and a lot of vein movement.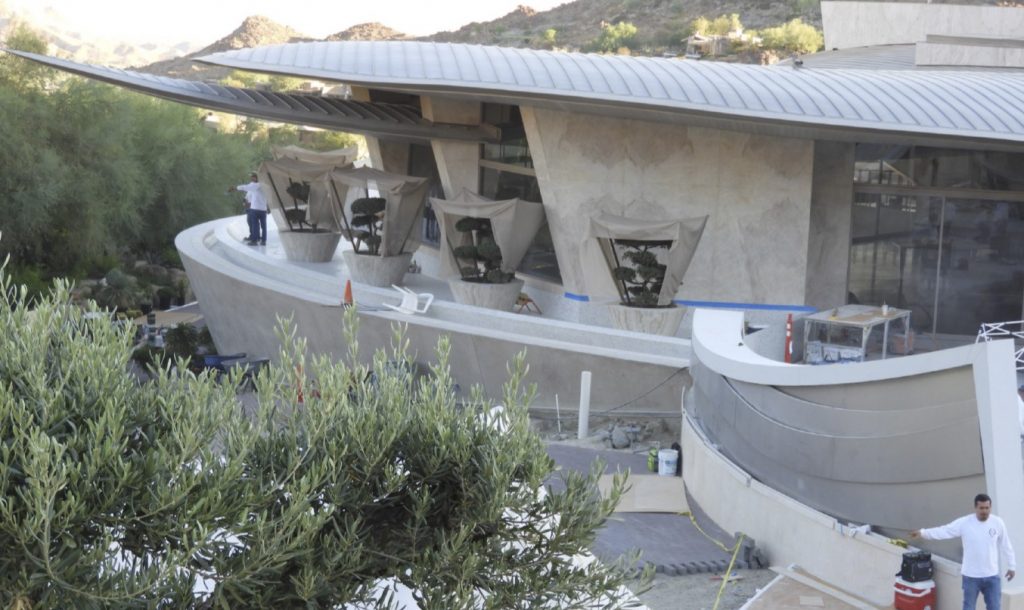 Engineered Stone
Quartz stone has continued to grow in popularity. Also known as engineered stone, it's not a natural stone, but contains about 90% quartzite bound with a resin. It gives a more consistent look than most natural stones. Since it isn't natural, it doesn't have all the benefits of a natural stone that is millions of years old, like beautiful variation of colors and veining, although for countertops the pricing tends to be better and it seems to be kind of "trendish" like the way the Corian countertops were popular years ago. Quartz stone is coming out in larger color and veining selection options, and has taken some market share from the natural stone countertop market, but hasn't had much of an impact for floor and wall applications. Natural granite stone is still the preferred choice for kitchen countertops, and I expect a lot of it to be sold in 2020.
GPTP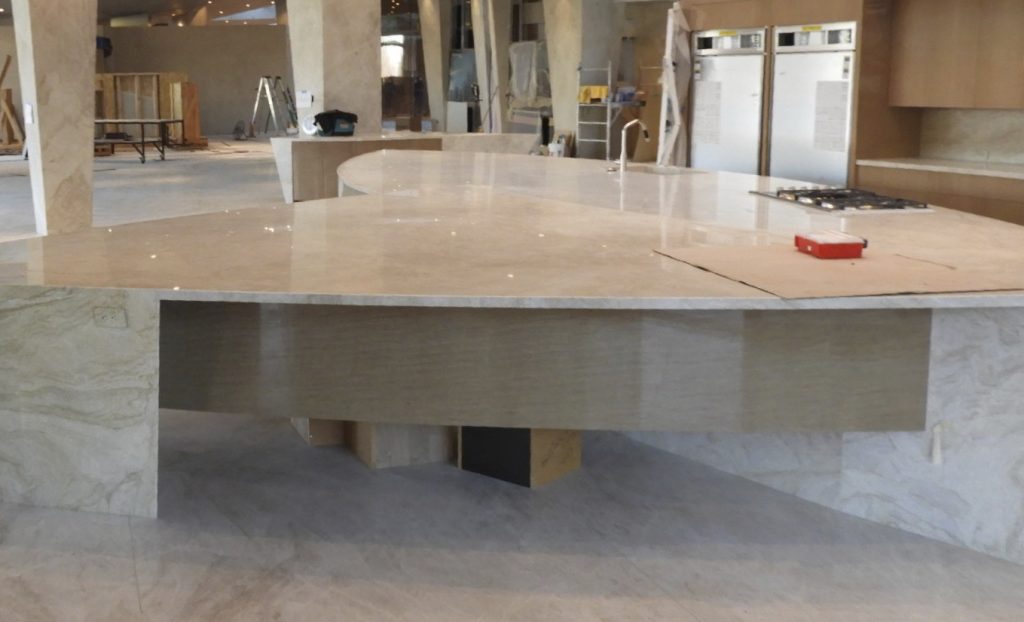 Another product that is new and threatening to take market share from natural stone countertops is gauged porcelain tile panels that now come in 2 cm (3/4") thick panels. They are being promoted through stone fabricators because they can use the same equipment used to fabricate natural stone countertops. Fabricators can polish the edges or bullnose or miter them like you do with a natural stone. With digital inkjet technology, tile manufacturers can produce panels that look like natural stone and have the durability of a porcelain tile. Of course GPTP won't have the intrinsic value of a natural stone that is millions of years old and that can be refinished to look like new after years of wear and tear. And all of these products need to be installed properly in order to get them to perform well and provide years of service and beauty.
Limestone is still very popular particularly with the high-end residences. Many of the tile manufacturers produce porcelain tiles to replicate the soft beige limestones with subtle veining. Limestones often have fossil inclusions that give it a unique look.
Sealing stone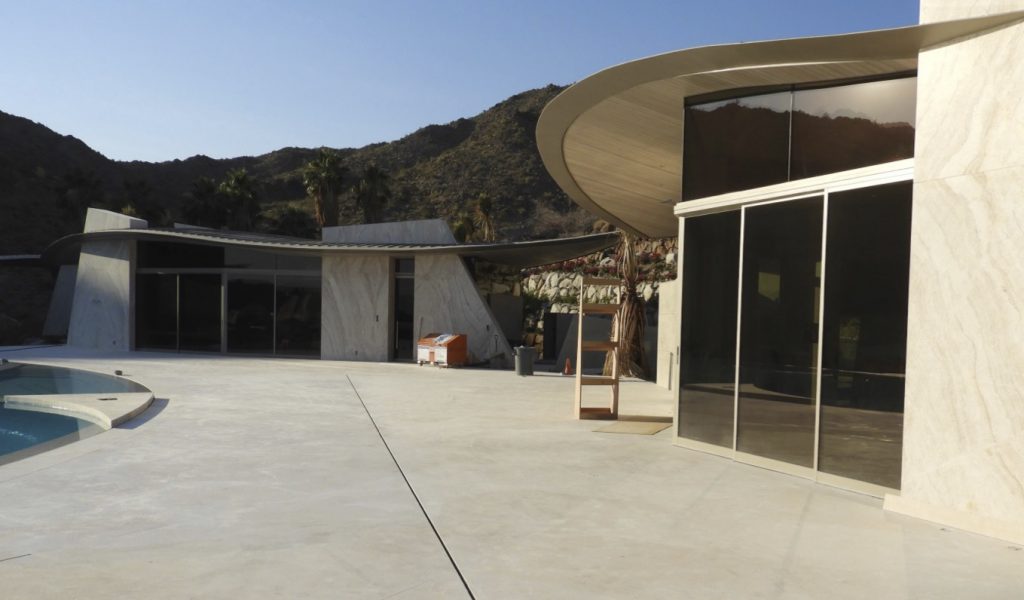 There is a lot of confusion about whether to seal a natural stone, and if so how to seal it and with what. There are different opinions, but I always recommend sealing with a penetrating sealer. I don't recommend sealing all sides of a stone since sealers are general bond-breakers. Some companies recommend sealing all six sides of the stone, but require that you use an ANSI A118.15 high-strength thinset to bond the tile since it needs added strength to counteract the effect of the sealer. Sealers don't last that long, depending on the environment and what wear and tear the stone is subjected to. The rule of thumb is if water beads up on the surface of the stone and doesn't darken the stone when you wipe it up, the sealer is still there and working. Sealers don't make the stone waterproof or stain proof, but it does make it resistant to moisture and staining and easier to maintain.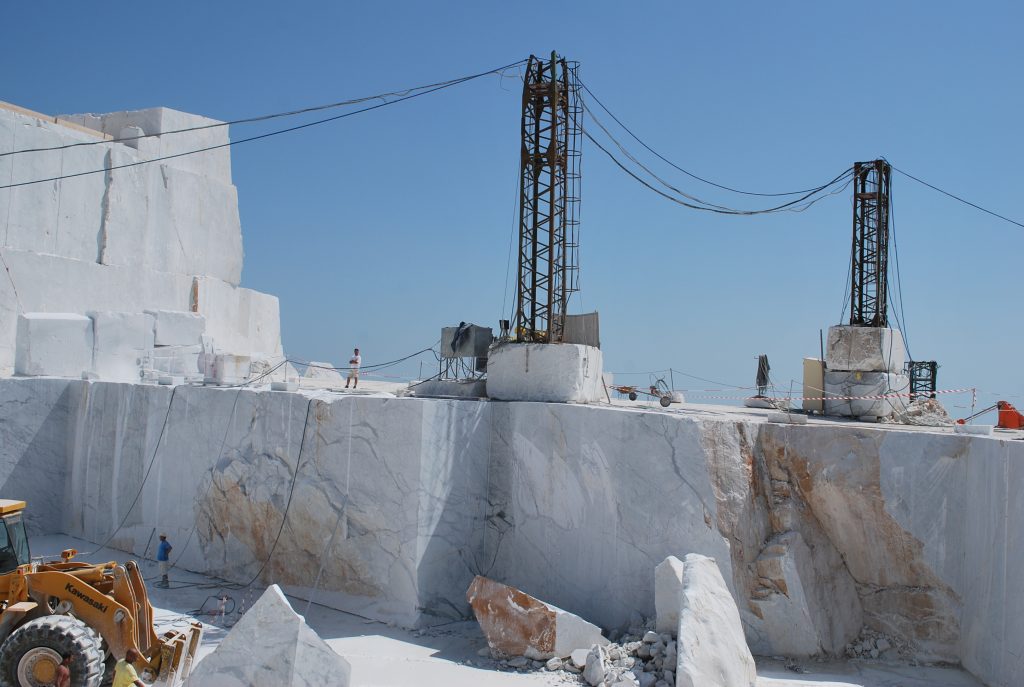 Natural stone does require more maintenance than a ceramic tile, but it can always be restored to look like new by professional restoration companies. There is something about touching or standing on a natural stone that is millions of years old and has the natural colors and veining with the random variations that give it such intrinsic beauty and value. After all, if you look around the world, the one thing that is always remains from ancient times as the legacy of those generations is natural stone.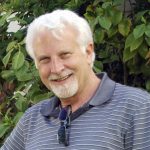 CTaSC is a consulting firm that specializes in ceramic tile, glass tile, natural stone, manufactured stone, terrazzo, brick, and other construction products. We are a professional company of expert consultants comprised of accomplished ceramic tile and stone installers, architects, engineers, general contractors, construction scientists and other industry specialists located throughout North America.
CTaSC provides forensic failure investigations and inspections, expert witness services, quality control services for product and installation methods, testing services, sales and installation training programs, market research and outsourcing services, and business planning consulting to the tile and stone industries. CTaSC was founded by and is operated by Donato Pompo, CTC CMR CSI CDT MBA.
Donato Pompo is a National Tile Contractors Association (NTCA) Recognized Consultant. NTCA recognizes Donato Pompo and CTaSC as a professional consultant for the ceramic tile and stone industries and recommends CTaSC for those needing inspections, investigations, expert witness services, and other consulting services.
CTaSC is also referred for inspections, investigations, expert witness services, and other consulting services by Tile Council of North America (TCNA), Marble Institute of America (MIA), Ceramic Tile Distributors Association (CTDA) and other industry organizations.