It's been a little over a year since the Oregon-Columbia Tile Trades Training Trust program kicked off. In its first year, this tile apprenticeship program has faced challenges, successes, and changes, but it looks forward to continuing to grow the program and recruit more tile setters into the industry.
For those who aren't familiar with the Oregon-Columbia Tile Trades Training Trust, it's a unique co-op concept that provides monthly training for apprentices and different levels of involvement for co-op members. Current members include Hawthorne Tile, Davis Solutions, Campbell's Custom Tile, Prestige Tile & Stone, Inc., Level Plane Tile & Stone, Columbia River Tile, Provenzano Enterprises, and Mid-Valley Tile & Design. The program is completely free to apprentices and is funded by a monthly per-student fee paid by co-op members.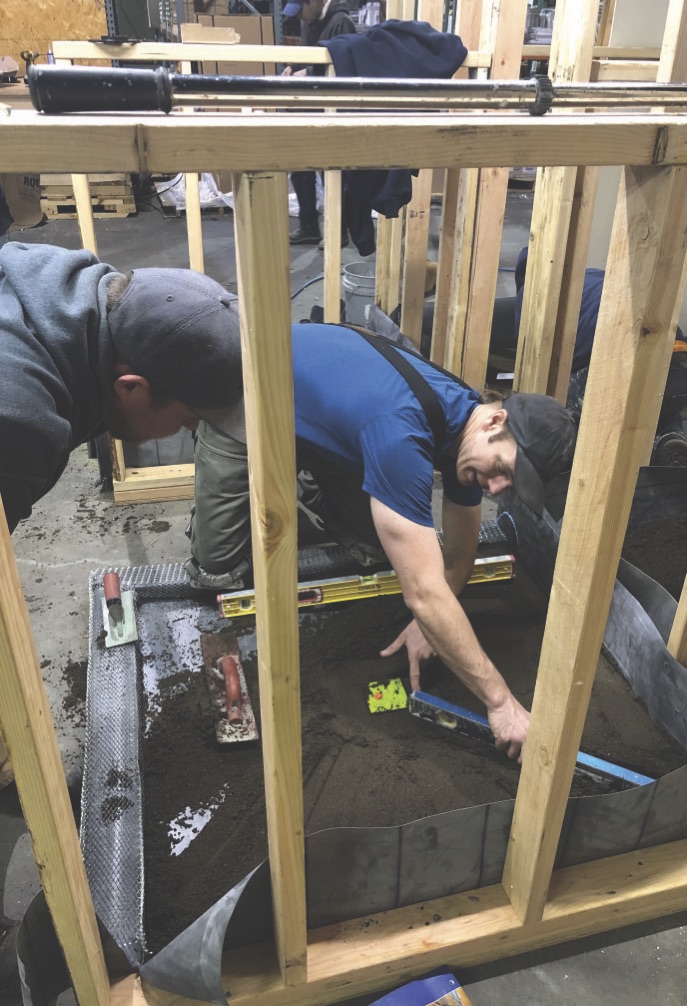 Currently, the program includes curriculum for a one-year finishers program and a three-year tile setters program and has apprentices enrolled in each. William White, tile and stone team leader for ARDEX Americas and NTCA State Ambassador, said the apprentices are progressing through the program. "The co-op turned out two finishers last year," he said. "Currently, they have three enrolled in the finisher program, four enrolled in the first year of the setter program, and those that were in year one and still in the trade have moved to year two, which is eight or nine people." This year will mark the first year for apprentices moving to the second level of the setters program.
Over this past year, the program has experienced challenges. "As with all programs, there was some attrition," White said. The program has lost two apprentices and has had trouble finding other companies that understand the value of properly training their employees.
Jeff Occhipinti's company, Columbia River Tile & Stone, Inc., had invested in one of the apprentices that left the program. "Unfortunately, we did have one person in the year-one program, and they left our company after having invested the time and money into them to enter the apprenticeship program," Occhipinti said. "This is just one of the unfortunate things that happen when you make an investment in someone."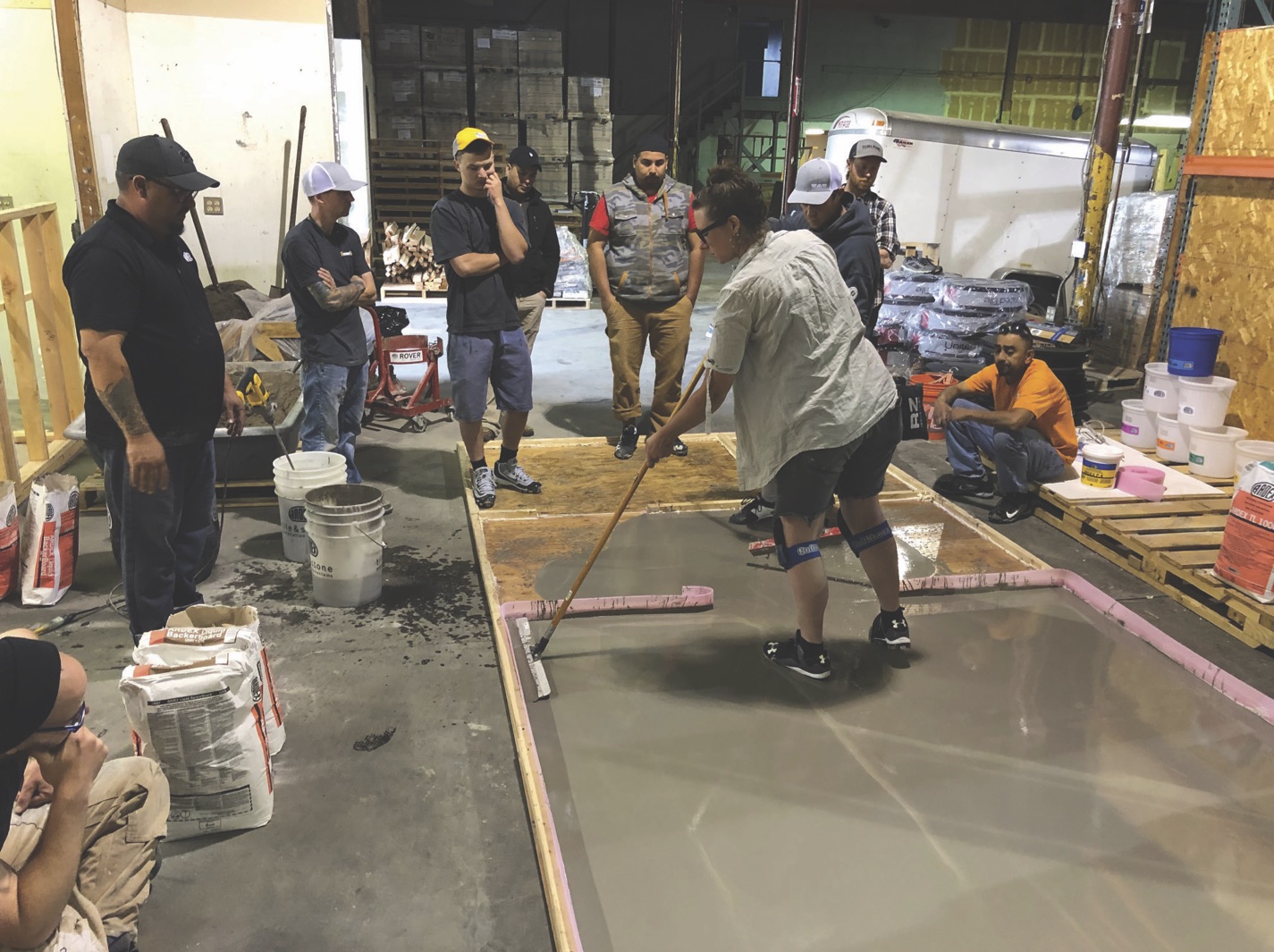 Columbia River Tile & Stone does have a vetting process for potential apprentices. It hires them on a probationary basis to see if they will be a good fit for the company prior to investing in their education in the apprenticeship program.
White said, luckily, the co-op has seen more potential apprentices interested in and interviewing for the program. He says sponsor Associated Builders and Contractors (ABC) Pacific Northwest is to thank for some of the interest, noting the organization has been instrumental in recruiting people into the program. "ABC is super active," he explained. "They are at every trade show, high school career day, and women-in-trades career fairs. And since ABC sponsors more than just tile, they are able to feel out the prospects and see which trade would be a good fit for the person."
The co-op members are still evolving the program. White explained that last year, the co-op had a cooperative effort amongst several CTIs to teach the program. This year, they are adding an instructor with an extensive mud background to teach the year-two apprentices proper mud techniques. He also said there will be changes in the days classes are offered. "All classes last year were on Friday," he said. "This year, first-year tile setters will have class on Fridays. Then year-two tile setters and tile finishers will have class on Saturdays. Since tile finishers work with tile setters and part of their learning is applying topping mud, the co-op thought that it would make sense for the tile finishers to not only learn the finishing tasks in a separate space but to also spend time with tile setters learning their tasks in the mud process."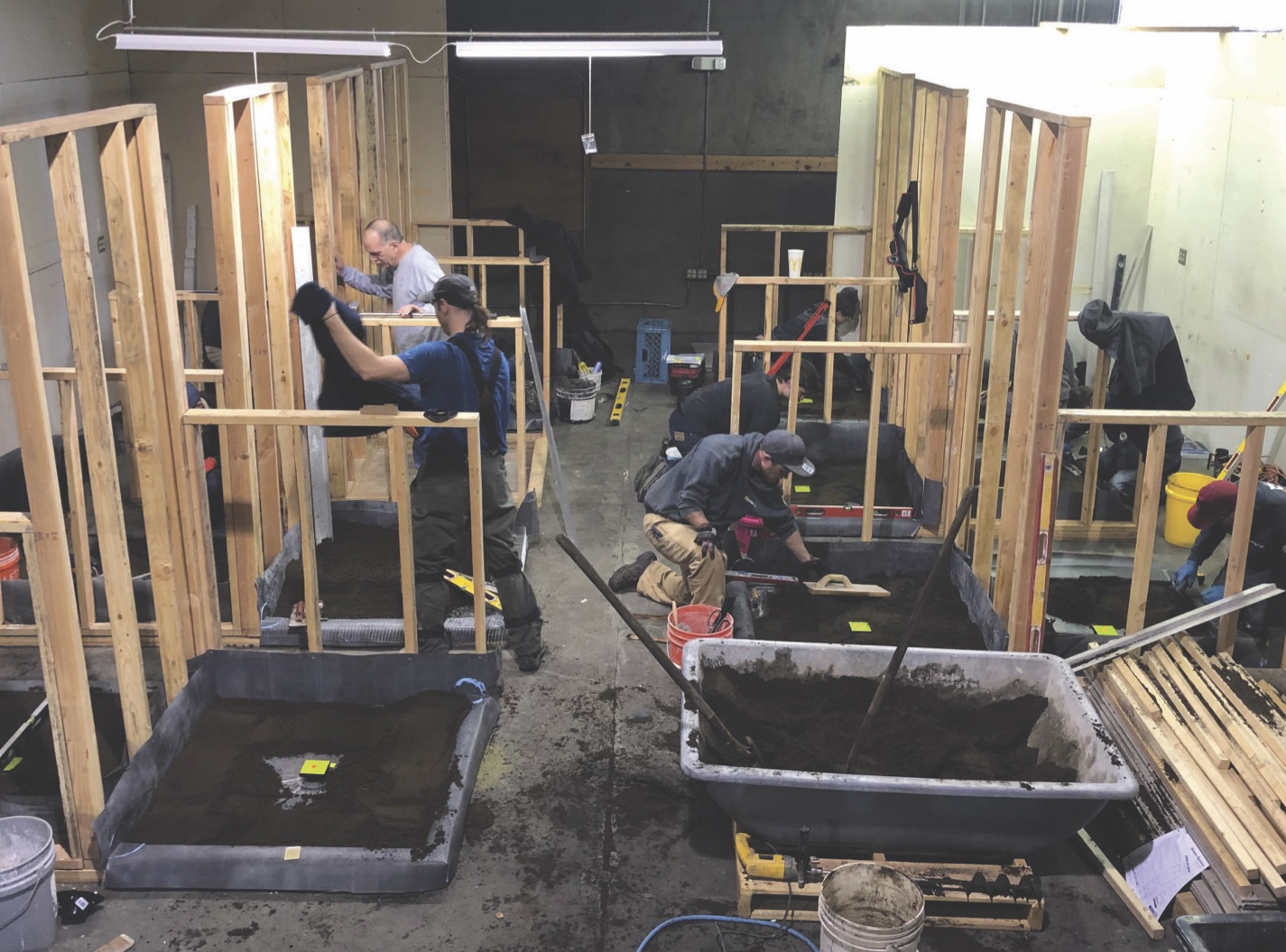 The first year has been successful for the co-op. This is due to the co-op members that have committed their time to the program's success. 
Nancy Bebek, owner of Prestige Tile & Stone, Inc. and co-chair of the co-op, and her son Nick Bebek, the co-op chair, have dedicated lots of time to the program. "With Nick and me now as the chairs, we have to stay on top of everything. If someone commits to something, we have to make sure that they follow through so I actually have my admin spending time getting the right information and following up with everyone. I don't think that Nick and I could have taken on this role if we didn't have the office support from my admin Brianna."
Bebek originally became involved with the co-op after her company had a contract that required the use of an apprentice. After reaching out to Northwest College of Construction, which was in the process of dissolving its program, Dirk Sullivan of Hawthorne Tile, and interviewing too many setters that had not been properly trained, she decided she wanted to help train the next generation of setters. "My passion quickly turned from 'I have to have an apprentice' to 'I have to start training people and if they have been trained, breaking them of the bad habits that they picked up from YouTube videos or others in the trade'," she said. "People may have the attitude that you can get away with a lot of bad work in commercial but here in Portland, the owners require top-notch quality so that means I have to employ top notch setters."
According to Occhipinti, while his company has experienced positive change since becoming part of the co-op, he too is benefitting from its involvement. "Working with the other companies, it is a rewarding feeling that we are trying to better the trade," he said. "While there is an investment into the apprentices that we put through the program, we feel that it is the right decision. In fact, an employee and I will be teaching the first four classes of year-one tile setters this coming year."