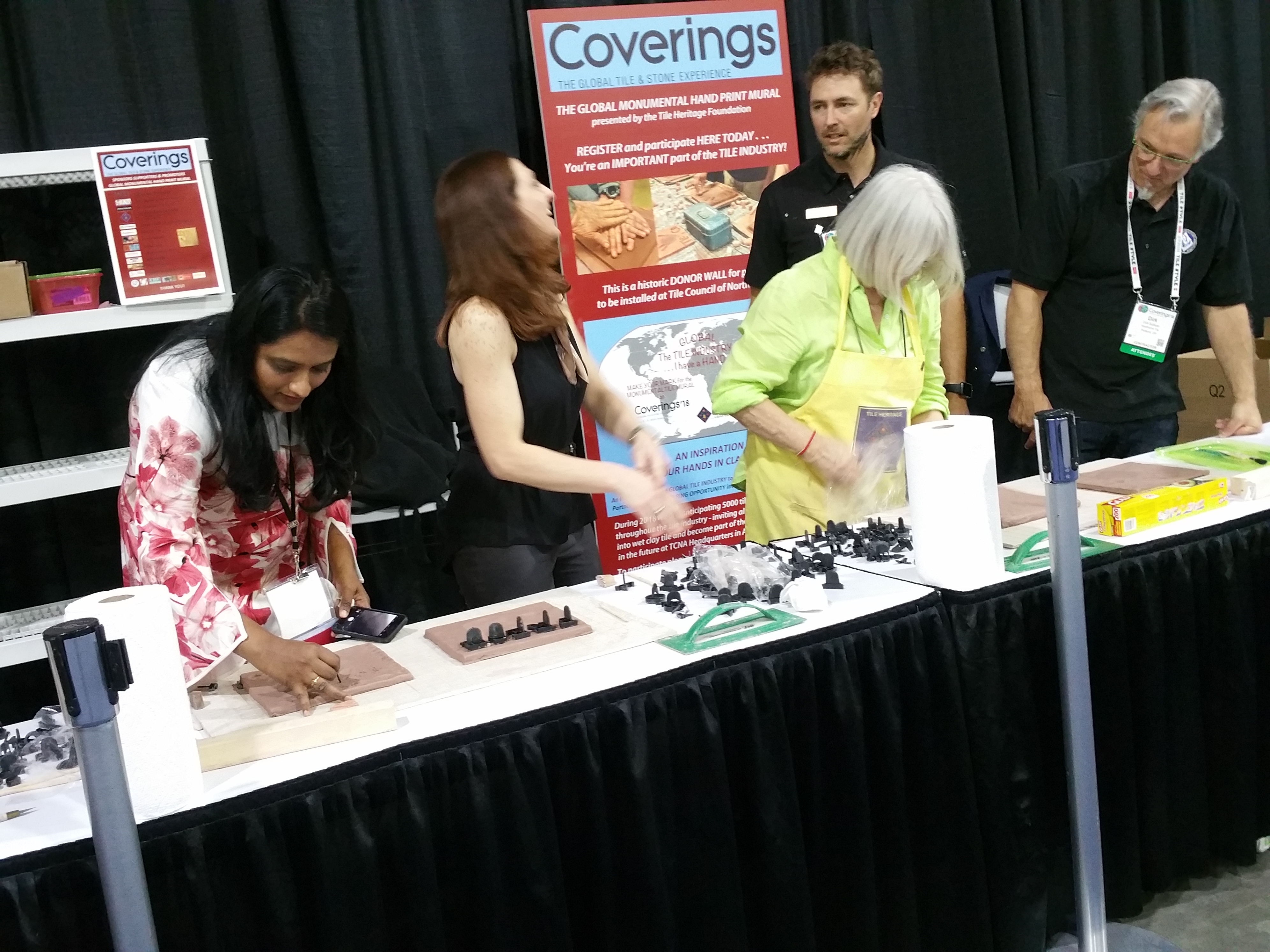 Making a handprint tile at the Tile Heritage Foundation (THF) booth for the mural that will eventually be installed at the new TCNA headquarters was "the most fun thing I did at Coverings this year," said NTCA Chairman of the Board James Woelfel, Artcraft Granite, Tile and Marble, Mesa, Ariz.
Woelfel was not alone. Two hundred people in total stopped by the hand-print making station at Coverings to imprint hands, feet, emblems, logos, names, slogans and other personal expressions in soft clay tiles sponsored by Peter Mullins of the Stone Zone, purchased at discount through Mudfire Studio and Gallery  in Decatur, Ga.
The industry came together to support the event. Sponsors included: Taffy Event Strategies; TCNA, The Freeman Company; Highwater Clays; James Hardie Building Products; Merola Tile;  Joseph Lungren Consulting; Katia Tiles; Interceramic USA; Artfind Tiles; and Mary Yocum. NTCA, CTEF, TCNA, CTDA Clay Squared, Ironrock, Doty Tile promoted the event as well as THF and its board.
The Global Monumental Hand Print Mural project at Coverings raised sponsor funds of  $4,500 pre-event and $800 during the event itself. An additional $1,500 was realized from people contributing $25 per person onsite.
"It was great fun for so many people," said Sheila Menzies of THF. " We want more people to do this at their own place of business. There are guidelines, but  it can be done anywhere in the country. Tile Heritage is happy to act as a consultant to anyone wanting to organize an event. Sponsorship is ongoing as well!"
Tile industry members also volunteered to aid and assist those making handprint tiles during the workshop. They included:
Jan Hohn, Hohn & Hohn, Inc.; Katia McGuirk, Katia Tiles; Tricia Metzner, Made in Mosaic; Nadine Edelstein, Tile Design by Edelstein; Karin Motawi, Wizard Enterprize; Andru Eron,  New York Tile Makers; Brigid O'Connor, – Artfind Tile; Joe Taylo, Tile Heritage; Sheila Menzies , Tile Heritage; David Patrick, Alchemy Materials; Lisa Danneker, Theresa King, Todd Kukral, Carol Mueller and Abby Cocos, all of- Sonoma Tilemakers; Martha Coursey,  House on the Hill Studio; and Katie Rossi, Angie Stanley, Tara Syslo of Merola Tile. Woody Sanders of DWS Tile & Stone, picked up the handprint tiles and delivered them to Interceramic.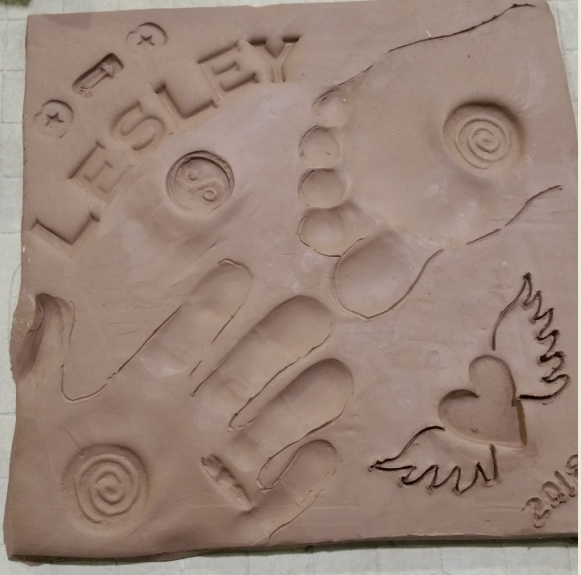 Other workshops will take place around the country. One was  just completed in Doylestown, Pa. during the Moravian Pottery and Tile Works Festival, organized by tile maker Kathy Casper of Mt. Laurel, NJ. It added 52 tiles to the total. One will be held at Aileen Barr studio in San Francisco on June 16. THF is planning a summer hand print workshop in the Healdsburg, Calif., area and fall workshops are planned by both Clay Squared to Infinity in Minneapolis, and by Nadine Edelstein, with Artisan Tile Northwest tile collaborative in the Seattle area. Stay tuned for details.
For more information, dealers and manufacturers can visit http://www.tileheritage.org/pdfs/Hand-print-Participation-Station-details.pdf and individuals can get details at http://www.tileheritage.org/pdfs/Hand-print-tile-details.pdf.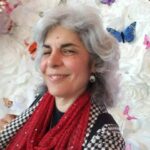 Editorial Director and Senior Writer for TileLetter and TileLetter ARTISAN
Lesley Goddin has been writing and journaling since her first diary at age 11. Her journey has taken her through a career in publishing and publicity, landing her the editor position of TileLetter and its special publications in 2006. Her goal is to educate, inspire, recognize and encourage those in the tile industry -- especially the tile and stone contractor. Other interests include the soft, purring marvels known as cats, labyrinth walking, drumming and percussion, and a range of spiritual, musical and artistic pursuits.