Exciting Collections Celebrate Beauty, Design and Technical Capabilities
Miami, FL October 2022 – Spanish companies traveled to Italy this September to showcase their latest collections at Cersaie, the International Exhibition of Ceramic Tile and Bathroom Furnishings. The annual event brings together architects, interior designers, and tile producers to explore the latest innovations and trends in the ceramic tile sector.
Spain is a regular participant at the show and this year was no exception with 69 Spanish companies presenting their latest ceramic offerings during the weeklong fair. The contingent of Spanish ceramic manufacturers represented the second largest group of exhibitors, behind Italy.
New trends, formats and capabilities from Spain flourished at the highly-regarded show, and we are pleased to highlight some of the extraordinary designs seen at Cersaie:
Enduring Elegance:
There is no doubt in anyone's mind about the elegance of tile. From subtle shading and colorways that are used by designers in residential and commercial settings, to creative uses of naturally forming striations that give added depth to walkways and flooring, these large format tiles are statement-making.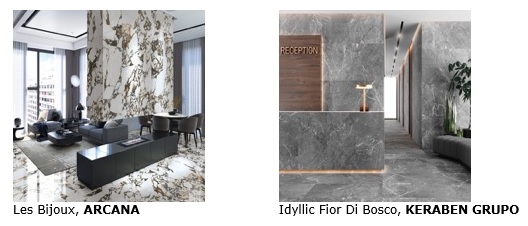 Wood + Tile is a Perfect Marriage:
The natural world is made even more wonderous when elements can be combined for the best outcome. Tile companies have perfected the art of wood-like tile which remains an important solution for projects that desire the look but require the ease of maintenance that tiles provide.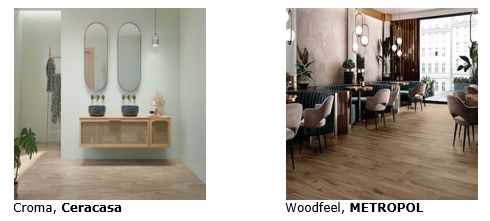 A Life Lived Indoors…and Out:
If the past few years have taught us anything, it's the appreciation of the natural world and how engaging with nature nourishes the soul. These companies excel at providing anti-slip, easy-to-maintain porcelain solutions that enhance Mother Nature's natural offerings.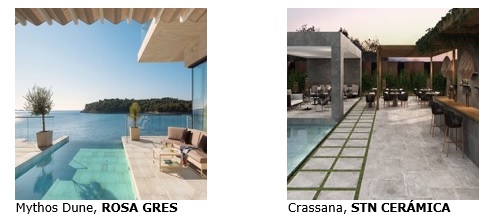 Sensory Seduction:
When every surface begs to be touched that's when you know a space has been designed with intention. Tiles are the perfect material when a room or project needs to elevate every element in perfect harmony.
Grand Uses of Small Formats:
Creative use of small format, mosaics and deco tile provide an almost endless palate of choices for designers. Bound by rules of their own making…or no rules at all…each wall tells its own very personal stor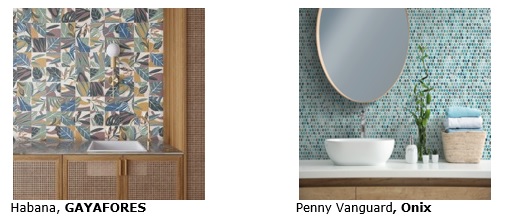 Today's Urban Styling:
Homeowners have expressed a desire to have the interior of their homes reflect the built environment around them and tile companies have responded with a plethora of products that are both chic and stylish while articulating a rough-hewn urban ambiance.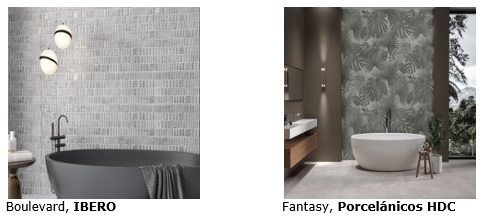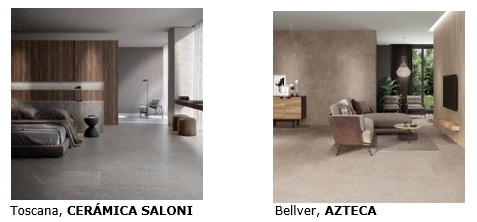 Glossed Over:
Like an artist's signature at the bottom of a painting, or a chef's gently placed garnish, finishes matter. The beauty of tiles is that you are not constrained by limited choices; tiles are available in various finishes. Glossy finishes by definition reflect the light from every direction, illuminating even the smallest deco tile and giving it life. Matte finishes provide a more serene but no less interesting palette.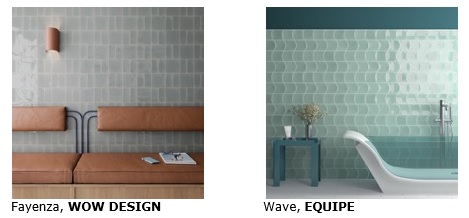 Geometric Glory:
Geometry in design is the ability to move from linear to non-linear in an organized fashion. The shapes that tile companies are producing allow for the creative exploration of how to move from a single starting point to something grander.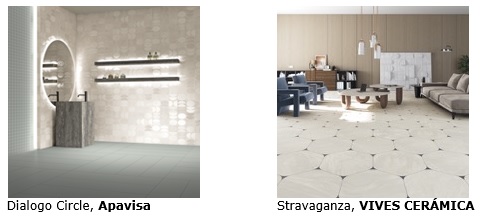 ---
About Tile of Spain
In Spain, tile makers labor as they have for centuries – pushing their passion for design and innovation to new levels of artisanship. With one of the purest and strongest domestic clays available, Spanish manufacturers have an unparalleled ability to make the end product more diverse. From rustic handmade forms; to technical facades that cool buildings and clean the air; to the impossibly slim, sustainable recycled and ink jet masterpieces that fire the imagination.
The Spanish Ceramic Tile Manufacturers' Association (ASCER) is the private organization whose primary objective is to support Spain's ceramic tile manufacturers and the industry as a whole by stewarding and promoting the Tile of Spain brand worldwide. A strong global leader, the ceramic tile industry of Spain comprises of over 110 manufacturers concentrated primarily in the province of Castellón. For more about tile produced in Spain, contact Tile of Spain Center at the Trade Commission of Spain, 2655 Le Jeune Road, Suite 1114, Coral Gables, FL 33134. Call 305- 446-4387 or visit http://www.tileofspainusa.com.