Last week wrapped up the first Total Solutions Plus (TSP) all-industry conference in two years. A crowd of more than 450 attendees flocked to the Hyatt Regency Jacksonville in Jacksonville, Fla., October 24-26, eager to mingle and network with industry friends and colleagues that they had missed due to COVID restrictions over the last two years.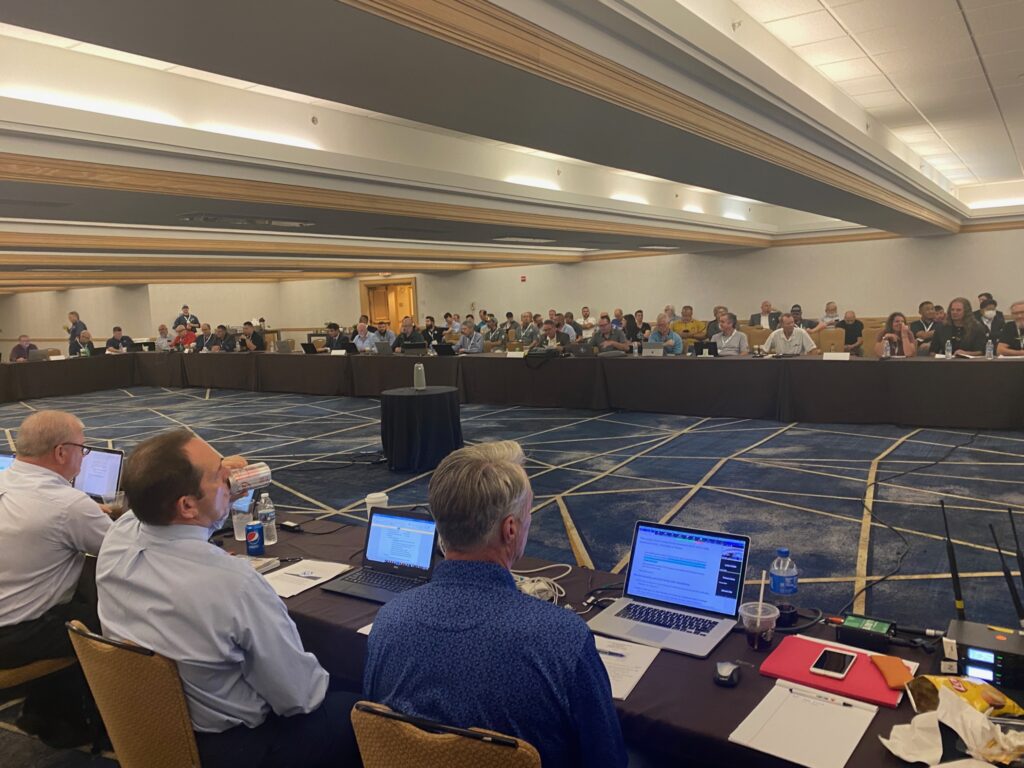 The event, sponsored by "Partners in Progress" — the National Tile Contractors Association (NTCA), Ceramic Tile Distributors Association (CTDA), Tile Council of North America (TCNA) and the Tile Contractors Association of America (TCAA) –  started over the weekend with a number of industry and association meetings, including the NTCA Technical Committee Meeting during which discussion over a number of new documents ensued, including a new chapter on pre-mounting techniques for hand shaped mosaics that will be added to the NTCA Reference Manual. At the end of the meeting, Steve Young announced his retirement from the committee – where he has served since 1985 – and was granted emeritus status by NTCA Technical Committee Chairperson James Woelfel.
"Every time I attend a Technical Committee Meeting, I'm struck by the dedication and passion of the committees," said Joseph Mattice of On the Level Flooring in Simsponville, S.C. "While it's easy for uninvolved parties to scoff at 'being told what to do,' these groups only care about improving the industry and making things better for the installers and the manufacturers, both."
 Attendees and vendors all enjoyed a variety of activities after the meetings, including Pedal Pub Jax, a golf outing, Jacksonville Zoo and Garden, Topgolf Jacksonville and more. An opening reception gave the entire group a chance to connect.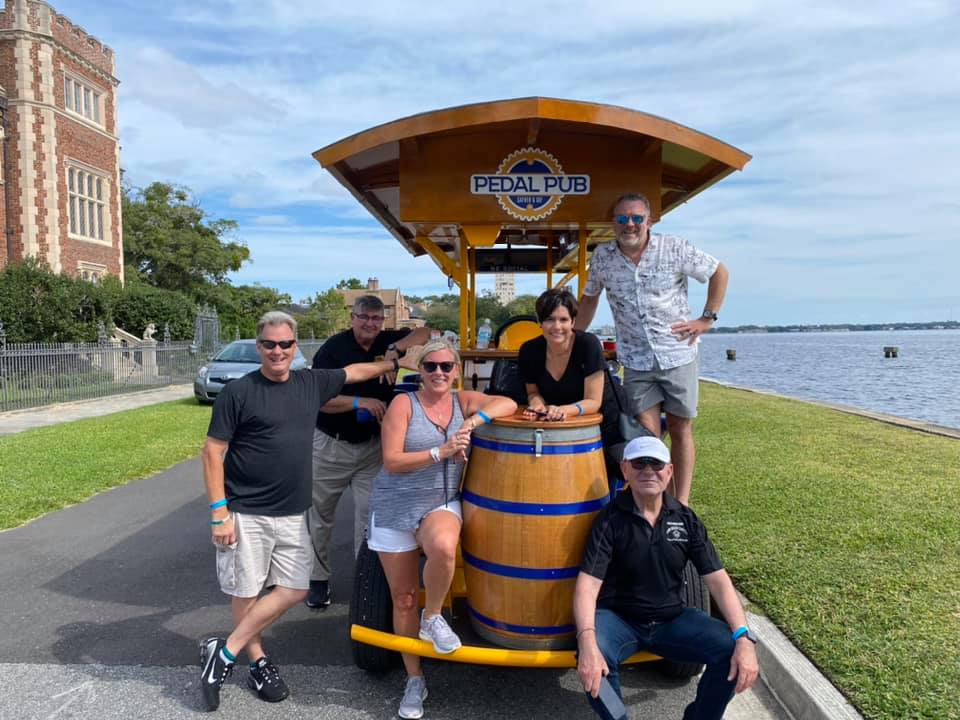 The main event
On Monday, October 25, Morris Morrison gave a rousing opening keynote to the group and then attendees dispersed to breakout groups of their interest: a presentation on designing steam rooms and shower, benchmarking distributor profitability or using social media to differentiate one's business.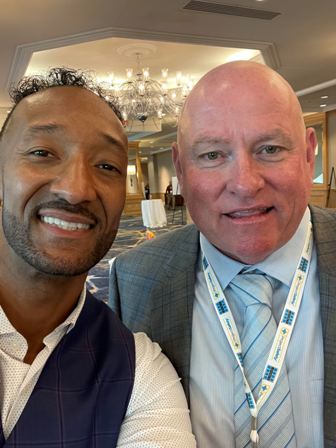 After an awards lunch, associations held individual meetings. At the NTCA Annual Meeting, the Board saw a changing of the guard, with Phil Kozey and Kyle Maichel ending their terms and new directors coming on board: Jane Callewaert of Dragonfly Tile and Stone Works in Grafton, Wis., region 5; Eric Blumer Region 7, and Anthony Moses for region 8. Gary Fox of Fox Ceramic Tile, St. Marys Kans.,  was introduced as the NTCA Tile Setter Craftsperson of the Year, Commercial; and Jay Cerda of Cox Tile, San Antonio, Texas, was introduced as the NTCA Tile Setter Craftsperson of the Year, Residential. In addition, Brad Denny of Nichols Tile and Terrazzo in Joelton, Tenn., was announced at the new Executive Director for the Ceramic Tile Education Foundation (CTEF), effective, November 1. The afternoon held a Contractors Forum and a Distributors Forum and then the Table Top Exhibits opened, as place to learn about new products, network and catch up with industry friends.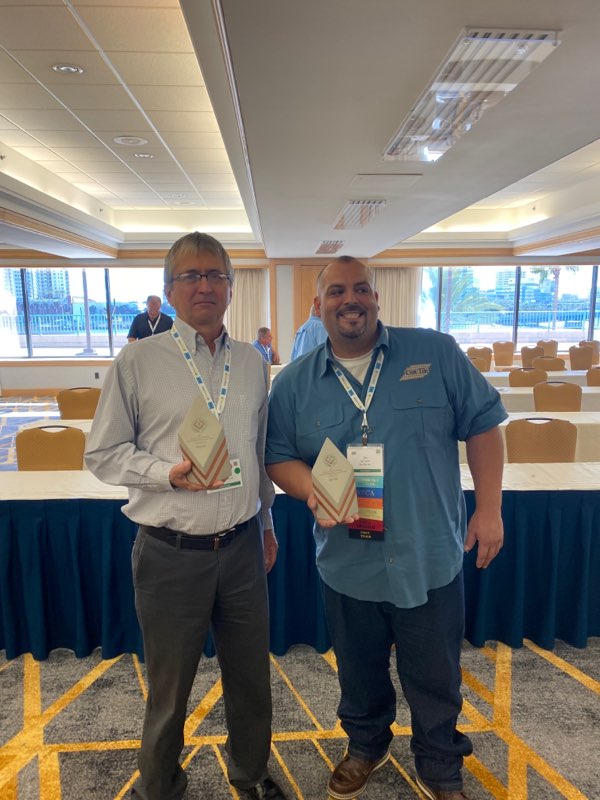 Steve Rizzo kicked off day two of TSP with an upbeat talk that focused on the power of optimism, followed by another opportunity to visit Table Top Exhibits or attend a variety of breakout sessions: strategies to shape your company's culture; movement joints; the art of innovation and exterior and large-format tile. Breakouts continued after lunch with learning about fcB2B, and business valuation and succession planning.
A closing reception gave way to a Margaritaville-themed "Changes in Attitude" party and dinner.
Awards
 NTCA recognized Nyle Wadford of Neuse Tile Service in Youngsville, N.C. with the NTCA Ring of Honor Award.  CTDA inducted Mark Shannon, Executive Vice President of Crossville Inc., into its Hall of Fame. The TCAA honored  IMI Director Scott Conwell, FAIA, FCSI, LEED AP with its Cesery Award, for distinguished service to the tile and stone industry.  And TCNA honored its  Executive Director Eric Astrachan in recognition of his 20-year anniversary at TCNA.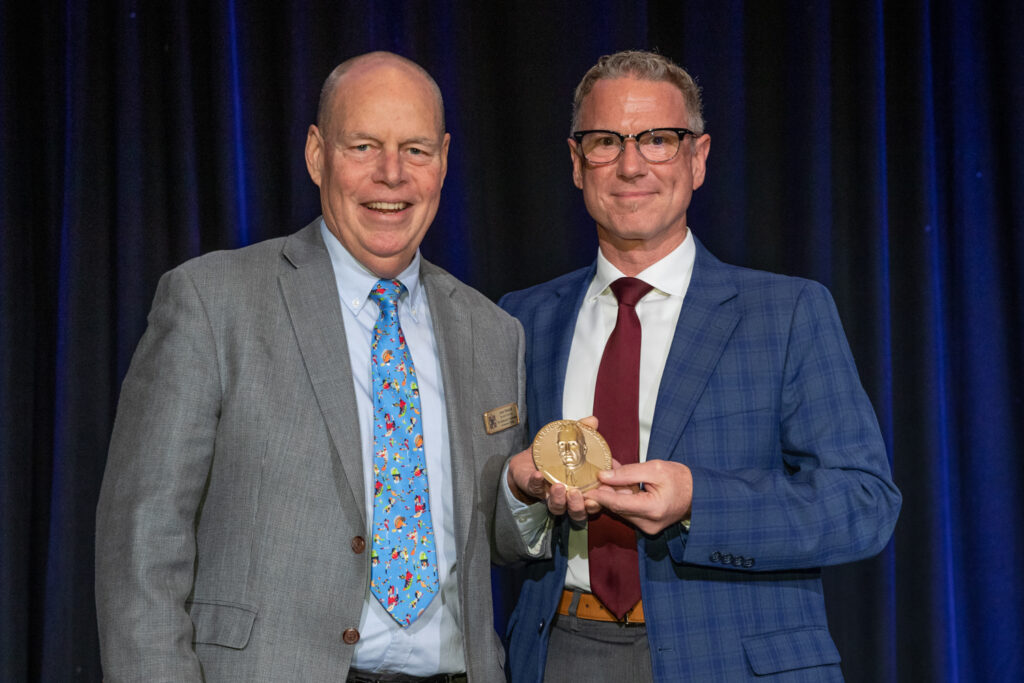 Attendee response
"TSP surpassed all our expectations," said Bart Bettiga, NTCA Executive Director. "From the crowd of 450 attendees to the level of engagement among vendors, attendees and participants to the pure joy members of the industry expressed in meeting again after so many months apart, TSP was a complete success. All the Partners in Progress are so grateful for the dedicated work committee members and directors put into their roles laying the groundwork for the tasks carried out at the meetings and the connections made during the two-day event. We look forward to Total Solutions Plus on November 6-8 at Hyatt Regency Indian Wells Resort and Spa, Indian Wells, California."
Attendees echoed Bettiga's assessment.
"This tile community is nothing short of amazing," said Matt Blood of Paragon Tile Installation. "To be able to rub elbows with the talent and business professionals that attend the conference is mind-blowing for a 'young' entrepreneur. The insight to the driving forces behind the associations and committees is golden information. This year was my first TSP, and certainly not my last."
Katie Sue Marcotte of Maine Modern Tile in Otisfield, Me., was moved by a comment made by Conestoga Tile's Jim Vogel during the award ceremony. "He said that he was honored and thankful to work within such a great tile community. He went on to explain that he word 'industry' just didn't seem fitting. I think everyone who was there and has ever attended TSP has felt the same way. It's truly like no other trade group I have ever been part of. I appreciate all the love and support that has been so freely given to myself and my husband over the last two years!"
"Every show has at least one killer session that makes the trip worth it," said Mattice. "This year at the Contractors Forum and the NTCA Board Meeting, an attorney specializing in subcontractor law gave a presentation on contractor language between GCs and subs that can be company killers. Incredibly valuable information for any company, including some of the largest tile contractors in the country….how much more value can it bring to a small company who doesn't have their own labor attorney in the budget? Learning specific language that can protect you and learning the right mindset to have going into contract negotiation can be the different between having a successful company and barely making ends meet."
Dean Molianen of supplier Noble Company observed, "The robust attendance was somewhat unexpected – and a pleasant surprise. The mood of most attendees I spoke with was concerned about the supply chain and labor issues, but overall most individuals were having a good year. There was some discussion about how to get new and/or younger tradespeople to the event." Moilanen noted that Interceramic's Jeremy Sax suggested that each vendor sponsor or invite a potential new member. The organization with the most new firms and individuals that attend the event would get a special recognition. But to Moilanen, "the best part of the event was reconnecting."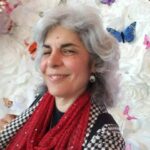 Editorial Director and Senior Writer for TileLetter and TileLetter ARTISAN
Lesley Goddin has been writing and journaling since her first diary at age 11. Her journey has taken her through a career in publishing and publicity, landing her the editor position of TileLetter and its special publications in 2006. Her goal is to educate, inspire, recognize and encourage those in the tile industry -- especially the tile and stone contractor. Other interests include the soft, purring marvels known as cats, labyrinth walking, drumming and percussion, and a range of spiritual, musical and artistic pursuits.