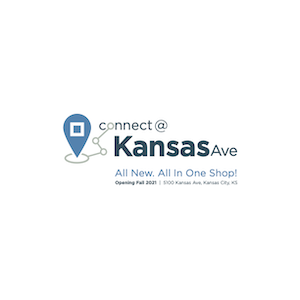 Lenexa showroom to transition to national distribution center on Kansas Avenue
Kansas City, Kans. — October 27, 2021 – Virginia Tile announced it will be moving its Lenexa showroom to its neighboring warehouse and distribution center on Kansas Avenue in Kansas City, continuing its strategy of providing a unified space for industry professionals across the nation. The showroom transition reflects Virginia Tile's commitment to its valued customers and will reinforce the brand's aesthetics. This project is Virginia Tile's second major renovation to a legacy location and further represents its dedication to provide superior service to its 14-state market. The addition will house a brand-new showroom and contractor area, transforming the distribution center into an all-inclusive 'one-stop shop' for contractors and designers alike.
"By moving the Lenexa showroom to our Kansas Avenue location, we will be able to better serve our customer base," said Sean Cilona, Director of Product and Marketing, Virginia Tile. "The central location provides customers with easy access from all points of the city and its surrounding areas."
The all-in-one location will remain Kansas City's main distribution point, offering customers a best-in-class experience. Complete with the industry's best products from around the world, the new location will connect all of Virginia Tile's product offerings, including large format tiles, woodworking products, outdoor design solutions, and much more.
"Both contractors and designers will have access to high end design solutions right at their fingertips," said Cilona. "Our in-stock products offer speedy pick-up options with the possibility of job-site deliveries soon."
Construction remains on schedule as Virginia Tile prepares for the soft opening on November 8th. For continued updates, visit ks.virginiatile.com.