APRIL 21, 2022. LIVONIA, MI., Virginia Tile Company ("Virginia Tile," or the "Company"), the premier specialty distributor of ceramic, porcelain, and natural stone tile and related products to the professional commercial and residential markets across the Midwest, is pleased to announce the hire of Edmund 'Ed' Vaske as Chief Operating Officer. Vaske will be instrumental to building upon VTC's successful 90-year history and executing on the Company's commitment to continued growth and innovation in the industry.
"We are excited to have Ed on board after an extended search to find the right candidate," said Sunil Palakodati, Chief Executive Officer, Virginia Tile Company. "His experience and supply chain knowledge will be instrumental in delivering on the Virginia Tile promise of providing exceptional customer service to our valued customers and fueling our continued market growth."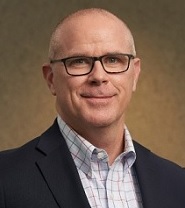 Ed Vaske is a supply chain management specialist with a proven track record in supply chain transformation, strategic sourcing, and implementing operational strategies for mid-size to Fortune 500 organizations. Before joining VTC, Vaske was the Vice President of Transportation and Distribution of Casey's General Stores based in Ankeny, IA, a major chain of convenience stores in the Midwestern and Southern United States. Prior to that, Vaske was the Vice President of Business Development of Jacobson Companies, a third-party Logistics Company offering end-to-end global supply chain management solutions. Vaske has also held significant leadership roles at MW Logistics and Ruan Transportation in Dallas, TX and Des Moines, IA respectively.
Virginia Tile was founded on the core principles of uncompromising product quality and design with versatility across price points, turnkey product offerings (including setting materials), best-in-class service levels, knowledgeable sales and showroom staff, and to provide a compelling value proposition for its customers.
Headquartered in Livonia, Michigan, Virginia Tile serves 16 Midwestern states from Ohio to Kansas to North Dakota. Its vast network of 18 award-winning showrooms and distribution centers to provide a superior customer experience along with efficient order fulfillment serviced by 2 hubs in Livonia, MI and Kansas City, MO.
---
Virginia Tile
Founded in 1928, Virginia Tile Company is the leading tile distributor in the Midwest servicing 14 states from two distribution hubs in Livonia, MI, and Kansas City, KS. The company is a premier provider of porcelain, ceramic, stone, glass, metal, and mosaic design solutions, with select regions providing resilient flooring and woodworking products. Representing the finest manufacturers and suppliers in the industry, Virginia Tile distributes the industry's best domestic and imported products to customers across the Midwest. Virginia Tile Company has set the standard for flooring style and design in the building supply industry for 92 years. The company's offerings fulfill the needs of residential and commercial building industry customers, always BRINGING DESIGN TO THE SURFACE. For more information, visit virginiatile.com.