Voguebay is proud to unveil some wonderful new additions to its product line. These new items will certainly turn some heads with new geometric looks in both single piece and mosaic formats.
Now available are two versions of the new Picket series with the VB Ceramic Picket and Voguebay Italian OG Porcelain Picket. The porcelain version gives the end user the balance of using these materials in both floor and wall applications. 
The Voguebay Italian OG Porcelain 7″ x 8″ Hexagon offers a new format in both black and white, with the white offering both a natural and polished finish.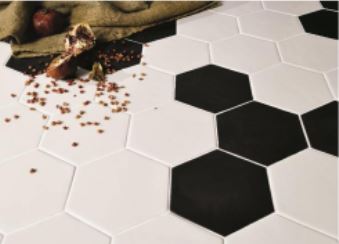 The Voguebay Italian Waves series has two colors in two great sizes. These tiles will be stocked in a 2.5″ x 16″ size as well as a 5″ x 16″ size in both black and white with a polished finish, which provides the ability to mix the sizes and colors together for a spectacular installation. 
The new VB Porcelain Mosaics are a budget-friendly collection of five new mosaic formats in white, with the 3/4″ penny rounds in black, grey, and white. 
Make sure to request your samples today. Just click the link provided below.
Order Your New Voguebay Samples Here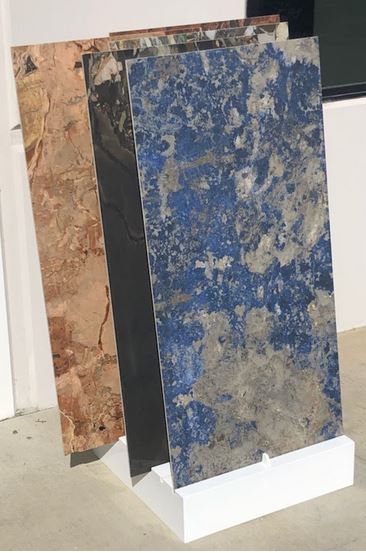 Also available are the recently-released array of new Voguebay large-format porcelains in great looks available in sizes up to 24″x48″ and 30″x60″ rectangle sizes.
Voguebay also offers seven positioned display stands to help you showcase these larger formats.