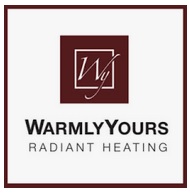 WarmlyYours has launched a brand-new line of controls that can be used with both electric towel warmers and radiant panels.
WarmlyYours is a radiant heating manufacturer that specializes in electric floor heating in addition to luxury comfort products like towel warmers and infrared radiant heating panels. The company launched the new line of controls to compliment recent additions to the product portfolio. In the fourth quarter of 2018, WarmlyYours launched both the Cosmopolitan Collection of hardwired towel warmers and a line of hardwired Ember radiant panels.
The new collection of controls includes 5 new models—2 plug-in and 3 hardwired variants. These will be replacing the previous controls which were limited to only towel warmers. The new collection has models that correspond to the previously available controls, including a hardwired programmable timer and a WiFi switch along with a plug-in WiFi switch. However, the models offer some unique advantages including an increased warranty (increased from 1 year to 5 years), swappable faceplates for color matching walls (hardwired controls only), and 2 brand-new "countdown timer" options so that you can set your device to run for only a certain duration.


In addition to being capable of being controlled remotely by a smart device, the new Hardwired WiFi Switch and Plug-in WiFi Switch controls are also compatible with voice control via a system like Amazon Alexa or Google Assistant.
Julia Billen, owner and president of WarmlyYours said that securing these additional features was the main driving factor behind the development of this new line.
"We listened to our customers and this new line of controls has incorporated a lot of the great ideas that came from that process," said Billen. "The end result is a series of controls that really help our customers get the most out of their radiant heating solutions."
For more information about these new controls, visit https://www.warmlyyours.com/towel-warmers/controls.
###
About WarmlyYours Radiant Heating
For nearly 20 years, WarmlyYours Radiant Heating has offered the industry's most innovative solutions in radiant heating technology, from our flagship floor- heating systems and radiant wall panels to snow-melting systems, as well as comfort products, including towel warmers, mirror defoggers, shower floor and bench heating, and countertop heaters. With locations in the United States and Canada, WarmlyYours provides unrivaled personalized customer support from start to finish, featuring measuring and design services, 24/7 technical support, and our No Nonsense™ Warranty. For more information, visit www.WarmlyYours.com.