Lake Zurich, Ill., Dec. 20, 2021 – According to a recent industry report, the trade customer segment was largely responsible for double digit floor heating sales growth in Q3 2021.
WarmlyYours, a manufacturer specializing in electric floor heating, released their "Q3 2021 Industry Report" earlier this week. This quarterly report analyzes the sales of radiant heating products within the wider context of the national housing and remodeling markets. One of the primary conclusions drawn in the report was that the trade customer segment was responsible for double digit growth in the company's Q3 2021 sales. According to the report, WarmlyYours saw a 15.2% increase in consolidated electric floor heating sales and that the trade channel contributed nearly 20% of that growth.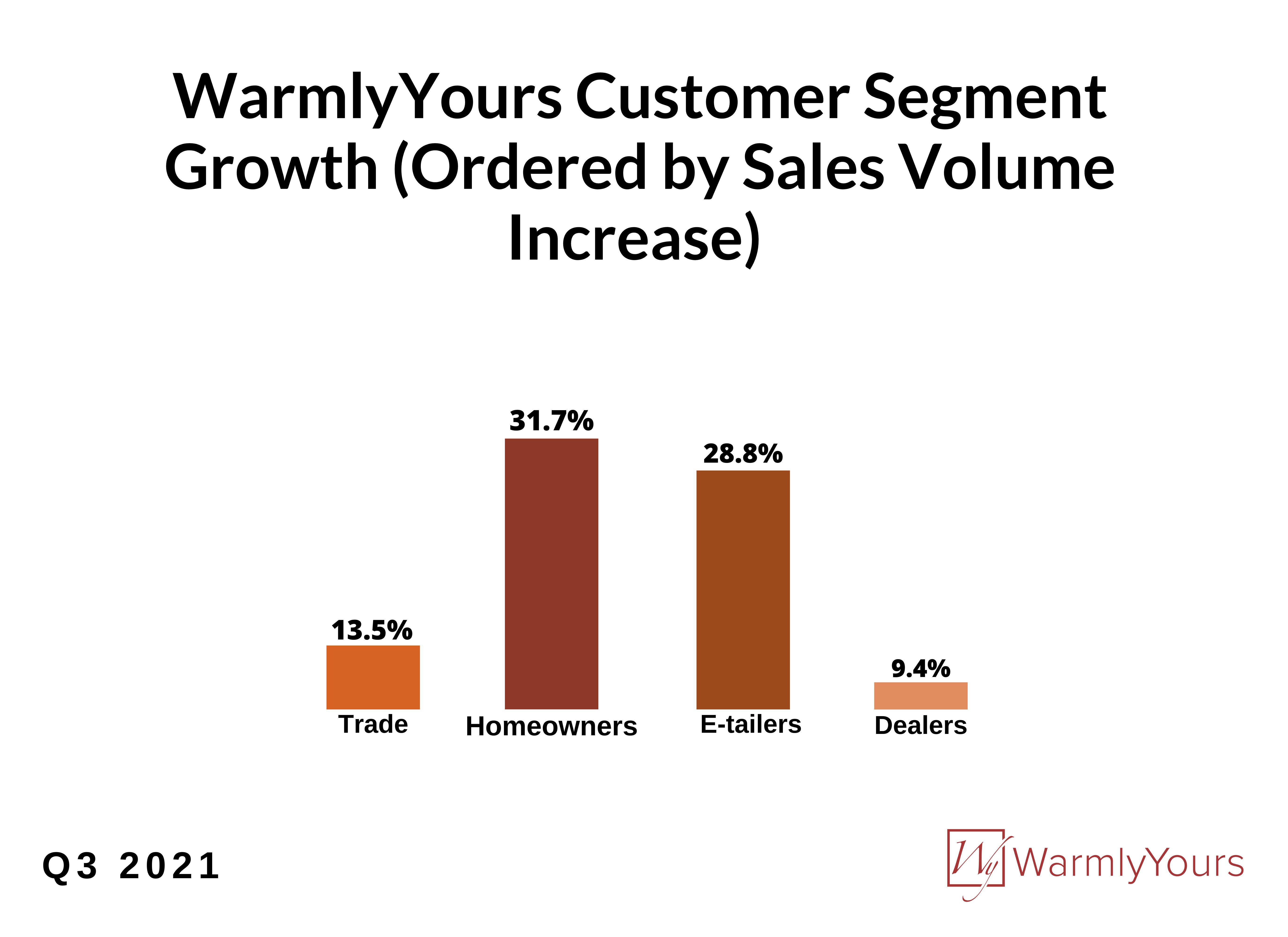 While the growth rate for the trade customer segment was only 13.5%, it was by far the volume leader compared to other growing groups such as homeowners (up 31.7%), e-tailers (up 28.8%), and dealers (up 9.4%). Julia Billen, owner and president of WarmlyYours, said that supporting the trade customer segment has always been a top priority for the company.
"With radiant heating, a homeowner might only work on 1 or 2 projects in their lifetime," said Billen. "But with a professional installer, they're often involved in dozens or even hundreds of different radiant heating projects throughout their careers. That's why this relationship is so important. We need to make sure these installers are armed with not only the latest and greatest products, which we're happy to provide, but also the latest and greatest knowledge."
Billen said this was the driving goal behind the company's launch of a new installer certification program earlier this year.
"The installation of a radiant heating system doesn't happen in a vacuum. It's a process that involves not only the installers themselves but also the product distributors and, of course, the homeowners," said Billen. "Our certification program ensures that our professional customers have access to the latest information and educational resources while also getting referrals from us for homeowners in their area looking to have a system installed. And we benefit from knowing that our products have been installed correctly and that they'll function properly for the happy homeowners for many, many years to come!"
To read the full report, click here.