Note: an earlier version of this article originally appeared on www.usenaturalstone.org.
---
Whether you're planning a complete remodel or a minor refresh, small details can go a long way in kitchen and bath projects. The varied options within natural stone can elevate any room.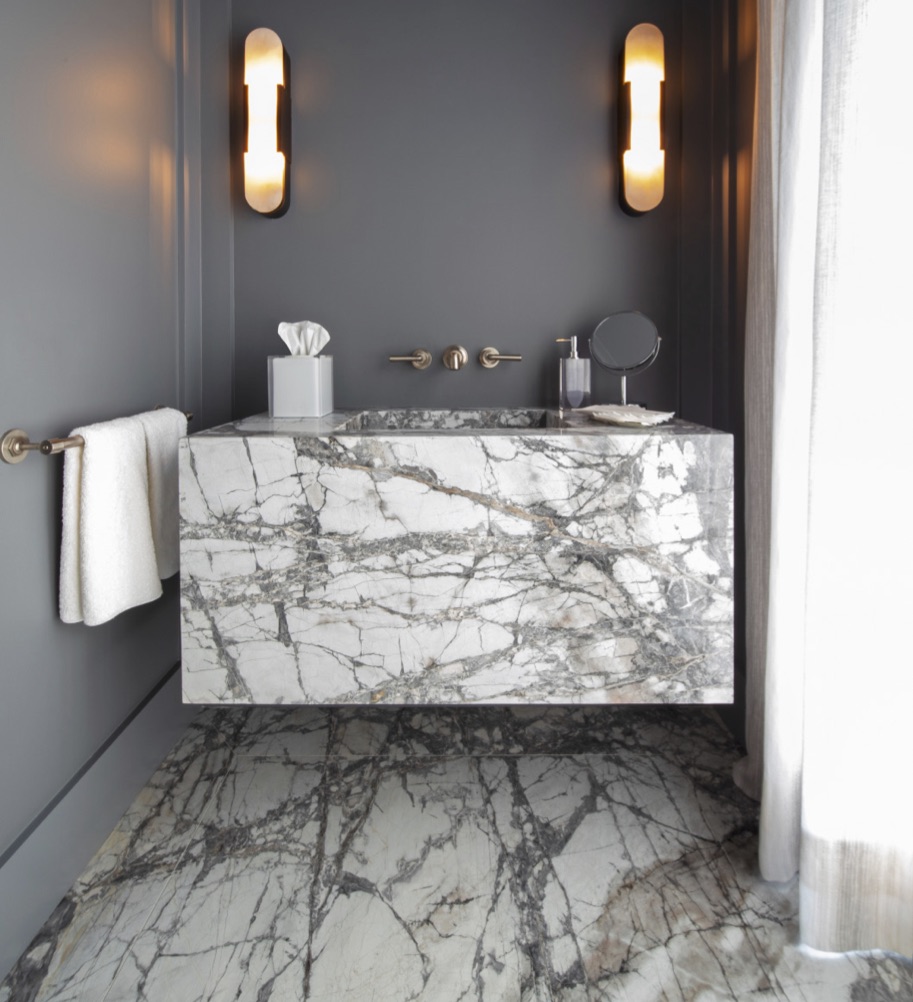 One way homeowners can add warmth and a sense of calm in their rooms is by bringing in organic materials such as natural stone. While natural stone has been used throughout the home for centuries, experts agree that homeowners today are mindful of how they use the materials and are showing off its true beauty. 
Natural stone's millennia-long popularity has not flagged one bit, and Nancy Epstein, founder and CEO of Artistic Tile, is seeing movement towards more highly veined materials and colorful natural stone. That's not to say it's all about color all the time. "White and grey will likely remain popular for several more years, but more adventurous designers and homeowners are beginning to embrace striking natural stones whose intense movement and dramatic colors make a statement out of a surface," she said. 
Kitchen trends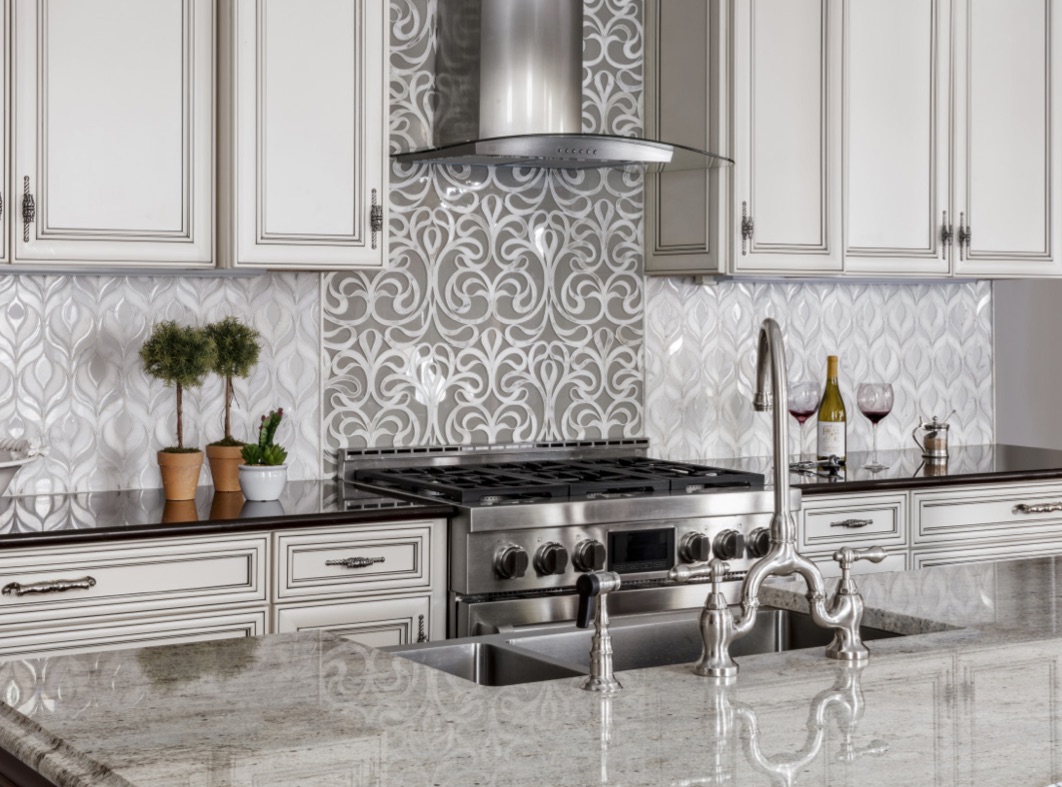 Incorporating natural stone as a backsplash is one easy way to update and create a bold look in a kitchen. "The spaces that resonate with us and have impact are most often created from natural stone," said Epstein. "Manufactured products…don't offer the intrinsic warmth or authority of natural products." 
When it comes to kitchen trends, Suzanne Shumaker, principal of Shumaker Design + Build Associates, LLC, points out the mixing of materials, including natural stones: two types of stone for countertops, or a kitchen island that is different from the perimeter countertops. 
Where kitchens have been dominated by white over the past several years, Epstein is delighted to see color finally making a comeback. "We're seeing more ornate and colorful backsplashes, and in a continuing trend, those backsplashes are now going up the entire wall behind stoves and above countertops," she said. "Where designers once created smaller decorative panels, now they're using more decorative elements on the entire backsplash, and turning backsplashes into feature walls that envelop hoods, surround cabinets, and reach up to the ceiling."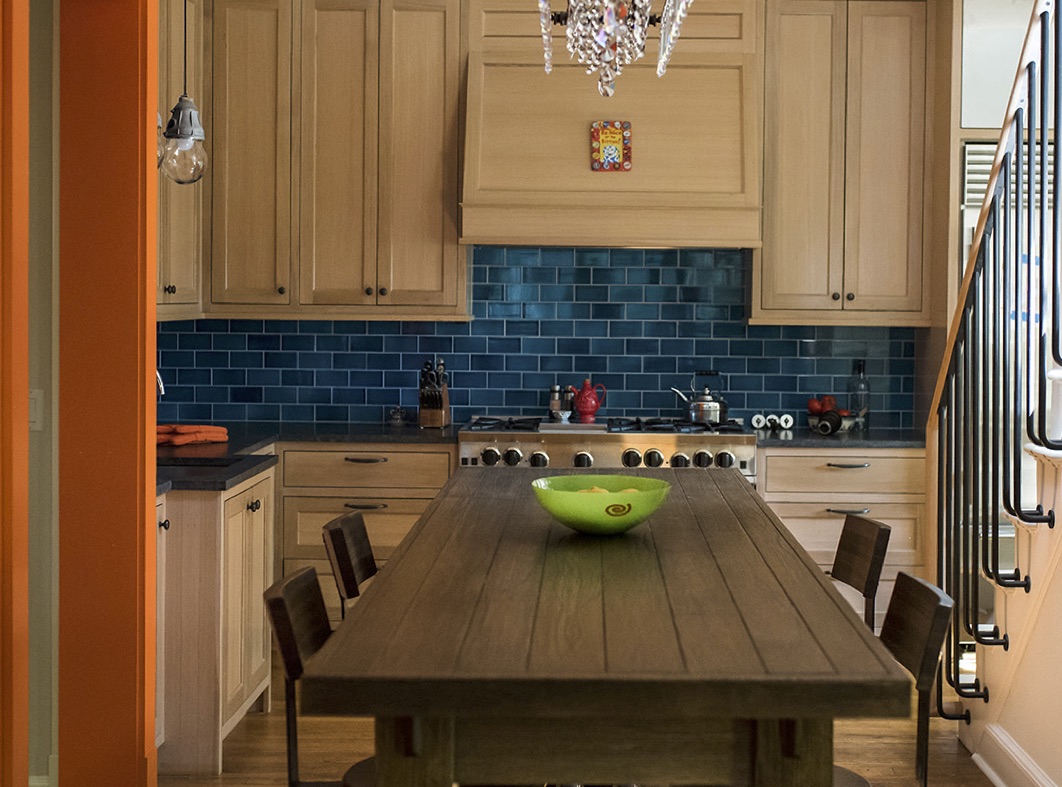 Epstein notes the use of waterfall slabs for countertops and islands, and a move toward the modern minimal look of slabs flowing from countertops up onto backsplashes, waterfalled at the countertop edge so they run from ceiling to floor, with vein-matching or book-matching across each component.
Shumaker is noticing homeowners choosing different kinds of textures to add interest in their kitchens. She observes that clients are choosing less high-polished materials in favor of leathered and suede finishes, which she calls casual and sophisticated, noting that these finishes also disguise fingerprints and watermarks. She's seeing natural stone being used in unique ways that take advantage of its durability as a material. Her clients love quartzites with elegant veining, as well as dark granites in a leathered finish.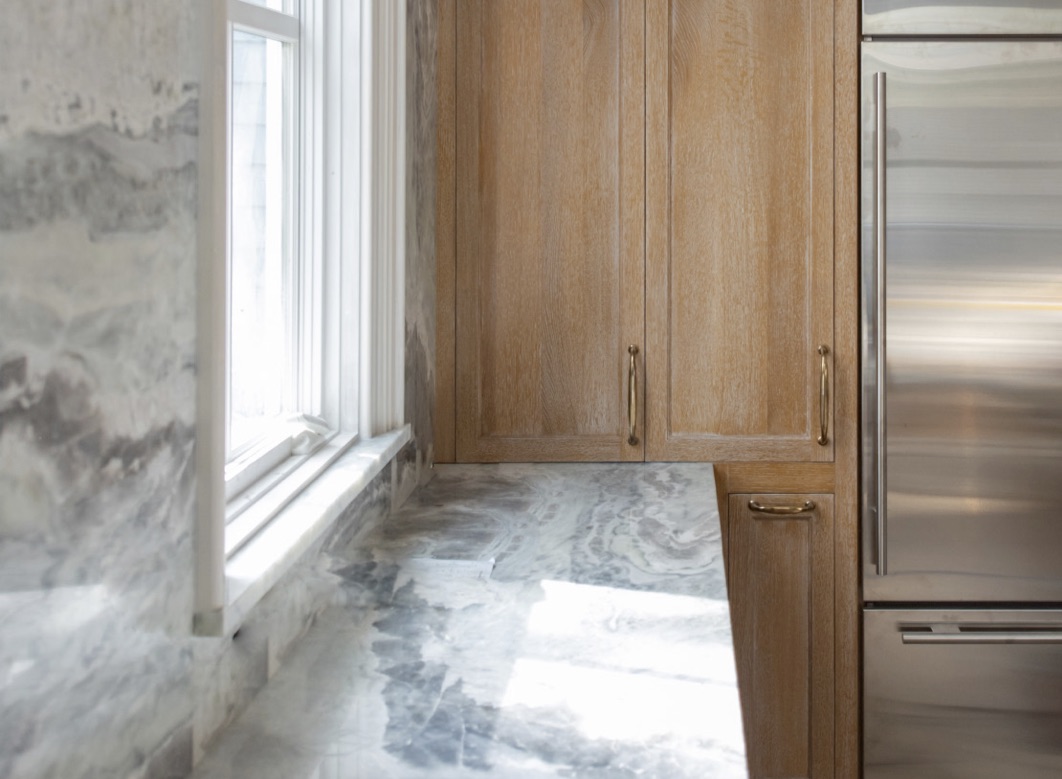 Natural stone is a great way to create a statement piece. "Choose a colorful slab as the centerpiece and decorate around it," recommended Epstein. "Go for monotone or high-contrast themes. Other options include adding light under your cabinets to highlight your backsplash, and book-match or vein-match whenever you can."
A kitchen needs a design element that creates a focal point, according to Shumaker. She and her team then carefully pair that focal point with other materials that won't compete with the core piece. Neutralizing some elements – so there are layers of interest – is key.
"Updating your backsplash or countertop will make a huge difference in your kitchen's aesthetic," said Epstein, who updates her own backsplash once every 15-20 years. "If you choose timeless materials, you shouldn't need to update it any more frequently than that. If you need a complete overhaul, dig in, and do it!"
Bathroom Trends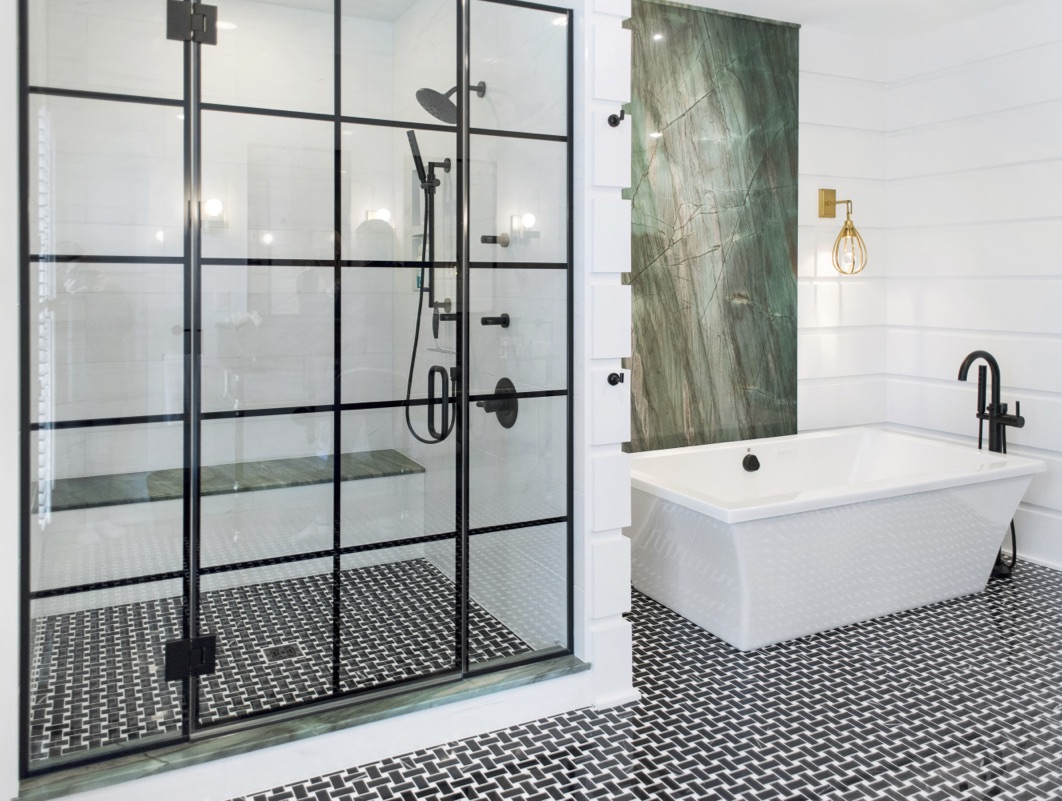 Shumaker is noticing her clients are focusing on one special material in the space and pairing it with materials that complement its unique character. For a recent project, she and her client chose a unique marble that they cut in large pieces and installed in a herringbone pattern. It's a classic design, but blown up in scale. 
Today's homeowners are making a greater commitment to bold bathrooms that are making a statement and leaving behind the sparse and monolithic look of recent years. Whether it's full-height wall tile installations, patterns on floors or walls, or selecting warmer and richer natural materials in general, bathrooms are not as cold as they've been in the past. The variety of natural stone options and applications are helping to shape this trend. 
Learn more about using natural stone in kitchen and bath design at www.usenaturalstone.org.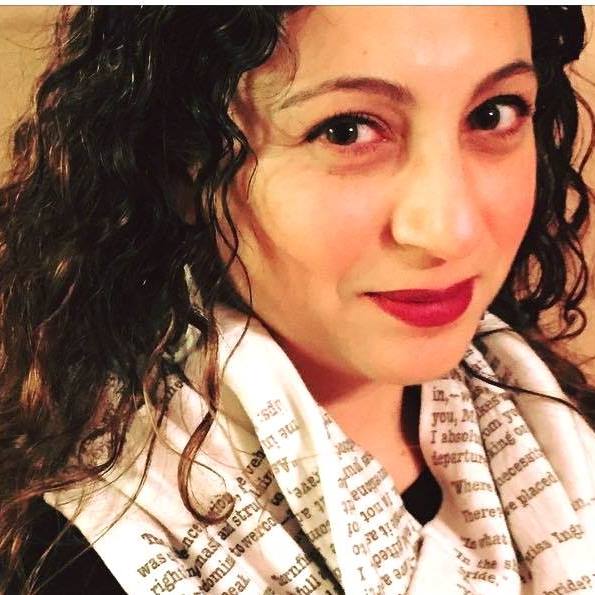 Megy Karydes is a Chicago-based freelance writer who covers food, travel, and sustainability. Her work has appeared in USA Today, Fortune, National Geographic's The Plate, The Atlantic's CityLab, Midwest Living, and more. She's traveled internationally extensively, having enjoyed lountza sandwiches along dirt roads in Cyprus as a teen to drinking apfelwein in Frankfurt as an adult. She earned her English Literature and Women's Studies degrees at the University of Illinois at Chicago and an MBA in Marketing Management from DePaul University. She's an active member of the American Society of Journalists and Authors (ASJA) and Association for Women Journalists – Chicago (AWJ).