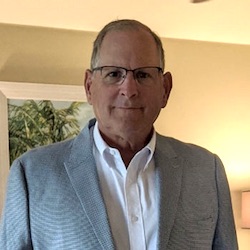 Twenty years ago Wayne T. Grazzini started an organization with the mentality of hard work, customer service, and building strong relationships within the industry.
And 20 years later, WTG Terrazzo & Tile, Inc. continues with leadership of Tony Grazzini and Angela Ferguson. Tony and Angela maintain Wayne's mentality and drive and share the same goals for WTG. They continue to work hard on building and maintaining strong working relationships with clients, vendors, and employees. Striving every day to do what is right for WTG's clients and customers.
In a press release to the industry, WTG Terrazzo & Tile Inc. shares it's appreciation
First, we want to take the time to thank all of our many dedicated employees who have worked hard over those 20 years to provide our clients with the highest quality Terrazzo and Tile installations. We truly value every single one of you, you are critical to the success of this organization. To our clients we appreciate the relationships we've built with each of you over our 20 years, and hope that we can continue to build on those relationships in the future. We consider many of you not only customers, but friends.
Thank you for all that you do for our organization, and the support that you've given us with the many projects we've worked together on. To our many vendors, thank you for all of your support. Without your help to educate our people, ability to get products when we need it, help with design and technical challenges, and constant willingness to help us we would not be where we are today.
And last but not least, to the many friendships we've built with many of our competitors, subcontractor counterparts, Association partners. Thank you for the value that each of you bring to our organization, we are forever grateful.
Thank you, Thank you, Thank you – we are looking forward to many more years of working together!
WTG Terrazzo & Tile, Inc.