During Xiamen Stone Fair 2023 from 5th-8th, June, several featured events and activities will be concurrently held both onsite and online, including XSF Live Stream, Xiamen Habitat Design and Life Festival, Stone Infinite Product Design Show, Natural Stone Varieties Collection, etc.
XSF Live Stream
This year, XSF Live Stream will continue to broadcast on official website of Xiamen Stone Fair and Cloud Xiamen Stone Fair for global visitors to enjoy Xiamen Stone Fair online. Live walking tours in domestic stone, machinery & tools and international areas as well as recorded videos of forums will be started on June 5, 2023, GMT+8. Mark the date on your calendar now. Programs will be released soon.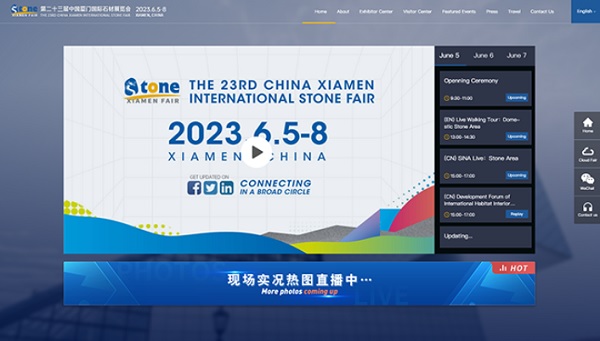 Xiamen Habitat Design & Life Festival – Hall A1
Xiamen Habitat Design & Life Festival contains exhibition, forum and study tour, aiming to explore ideal living space and build a better habitation era. The theme of Habitat Interior Design Exhibition 2023 is "Stone and Space". Steve Leung as the chief curator, is collaborating with designers including Jason Lai, Amy Du, Liu Heng, Liu Daohua, Leo Zhang, Alex Zhu, Epin Zhao, Tony Ho and Shen Kaohua to co-curate 10 spaces to deconstruct stone in design and define stone through life.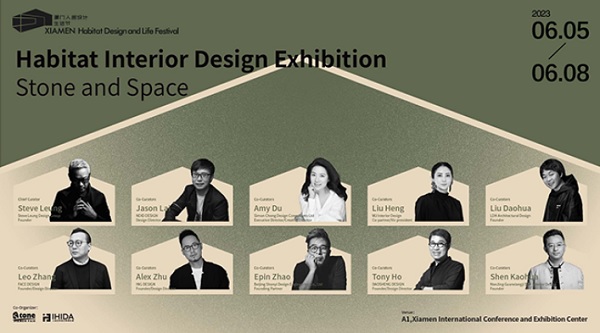 Stone Infinite Product Design Show – Hall A1
Themed with "Stone Design in New Period", the 5th Stone Infinite Product Design Show will be led by the emerging product designer Femo Wong to promote the industry by connecting young designers and stone manufacturers. 100 pieces of original stone products will be displayed to give new insights into the application and product upgrading of stone.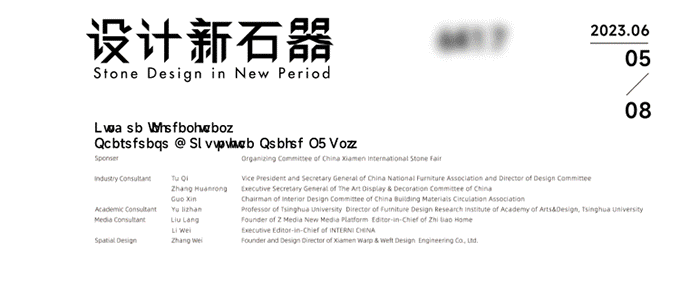 Natural Stone Varieties Collection – Hall A7
It is a special exhibition particularly for natural stone including marble, granite, limestone, sandstone, ect. Over 300+ samples will be displayed as mini blocks in the size of 15×15 cm. By focusing on the material itself, you will find the latest and current varieties in the market here.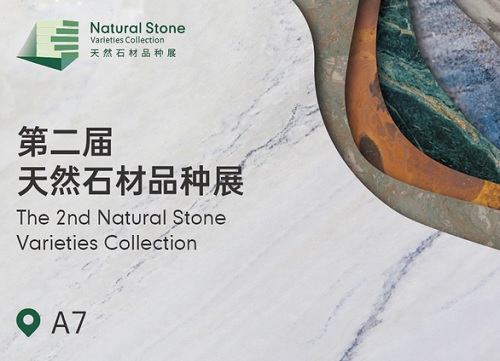 Booth Design Preview
Every year at Xiamen Stone Fair, most of the exhibiting companies will make great efforts on booth design to better showcase their products and impress visitors. We've collected design sketches of 23 booths this year as a sneak peek. Don't forget to add them to your must-visit booth list.