Rich texture, earth and water toned colors and interesting patterns stand out in Bedrosians Tile & Stone's Summer 2018 Collections. The six new porcelain, ceramic, glass and cement brick options reflect contemporary and modern designs, plus old world and rustic looks, making them versatile and ready for any project.

ANTIQUE COLLECTION
Inspired by an antique wood table from a Franciscan monastery, our Antique Collection updates the old-world design to a contemporary feel. This wood-look, glazed color-body porcelain tile comes in an 8"x48 plank and 24"x24" parquet-look tile. Its three colors: Clay, Walnut and Wenge, will add warmth to any space.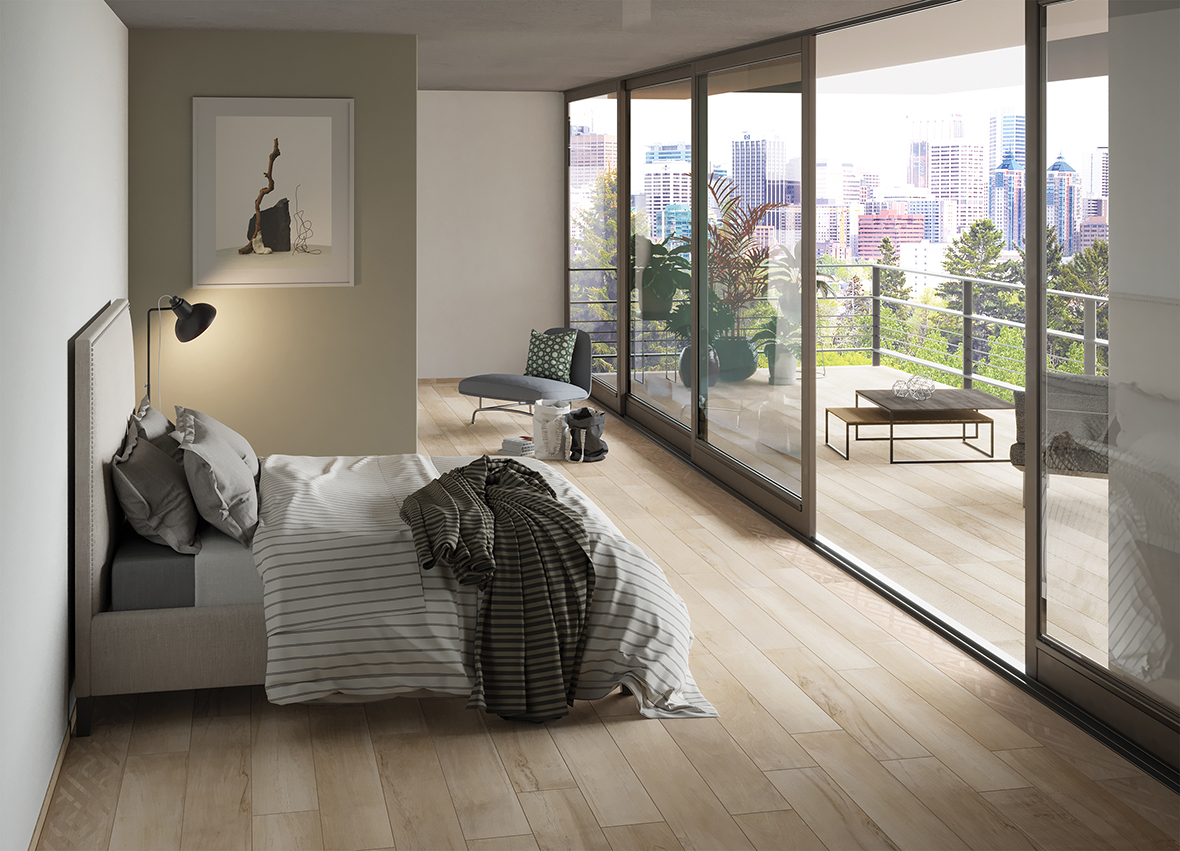 COLORS
CHATEAU COLLECTION
The Chateau Collection is a versatile series that combines 12"x24" and 24"x24" honed color- body porcelain tile with 4"x8" glazed ceramic wall tile. The smoky shades of Canvas, Smoke, Tobacco, Ocean and Midnight pair beautifully with the collection's four 12"x12" patterned porcelain deco tiles. Use Chateau to create contemporary, industrial-look designs. Soften the look with the geometric and floral motif decos. The series is complete with porcelain and ceramic bullnose, plus a porcelain 2"x2" mosaic.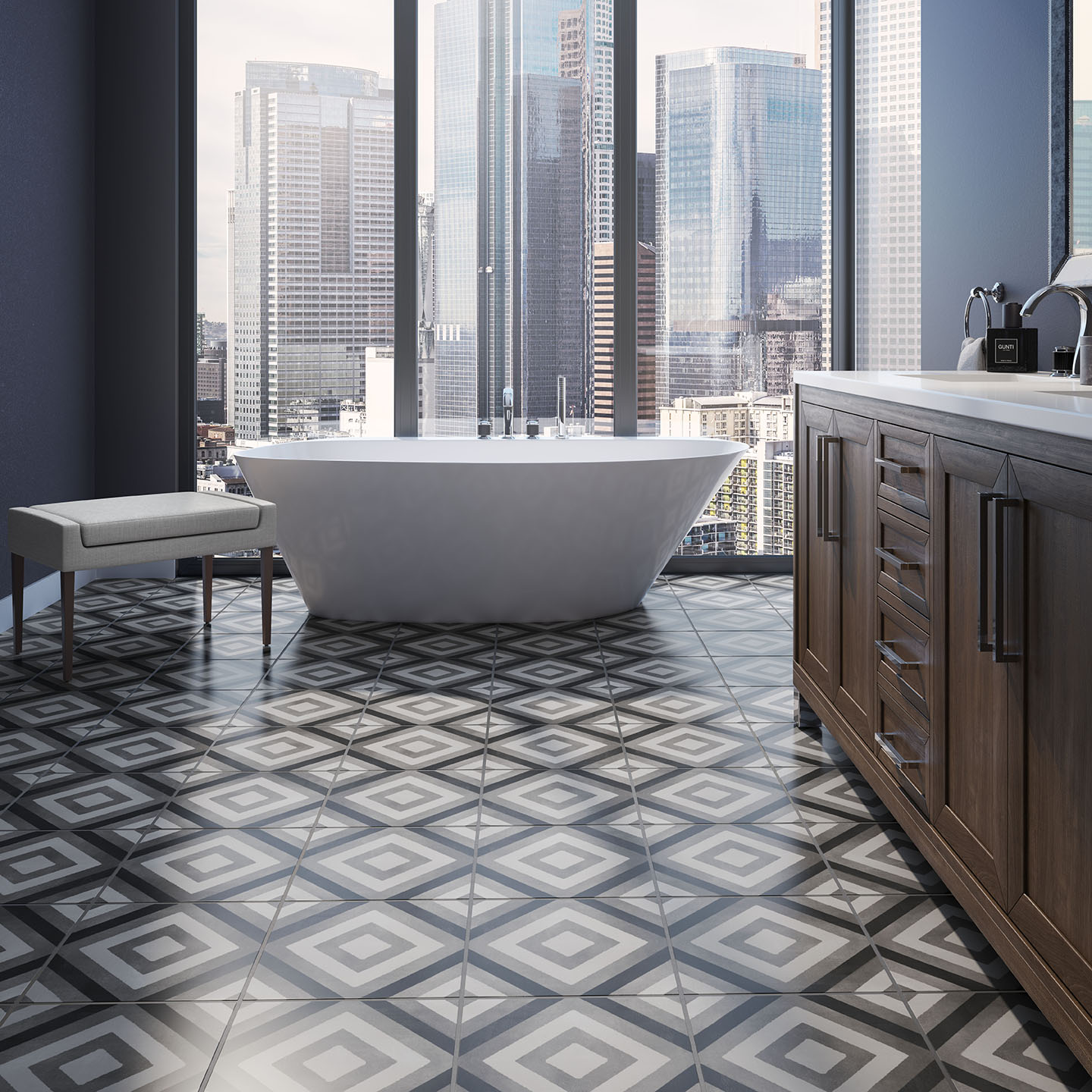 KAHAKAI™ COLLECTION
Kahakai™, meaning beach in Hawaiian, is a special order glassmosaic collection inspired by the shimmering colors of the beautiful sands and reflections of Hawaii from sunrise to sunset. Its 10 color blends and four versatile patterns evoke a casual elegance and will bring warmth and a little shine to your home or outdoor living space.
HIGHLAND COLLECTION
The Highland Collection, an unglazed through-body porcelain tile, mirrors the depth and color of natural stone in three harmonious shades, Greige, Dark Greige and White (Beige, Black and Cocoa available by special order). The smoky colors come in four field tile sizes: honed 9"x36, 12"x24" (in honed and polished) and honed 18"x36". Honed 2"x2" and Herringbone mosaics, plus 4"x24" and 4"x36 bullnose and 6"x12" cove base complete the collection.
WOODMARK COLLECTION
Styled with rustic knots and grain, the Woodmark Collection delivers a classic hardwood look to your projects. This 6"x36" glazed non-rectified porcelain tile comes in five organic colors: Anthracite, Grey, Light Oak, Oak and Walnut.
AVONDALE COLLECTION
Reminiscent of indigenous bricks from around the world, our special order Avondale Collection is a simple and rustic thin-brick tile that will add style and charm to your project. It's available in a two finishes, Antik Brick and Smooth Brick, and four colors, Early Grey, Normandy Cream, Sidewalk and Used Red. Anti is 2"x8" and Smooth is 4"x8". Early Grey, Normandy Cream and Sidewalk also comes in Smooth Brick in three sizes: 4"x12", 8"x8" square and 8" hexagon. Corner pieces are available in all finishes and colors.