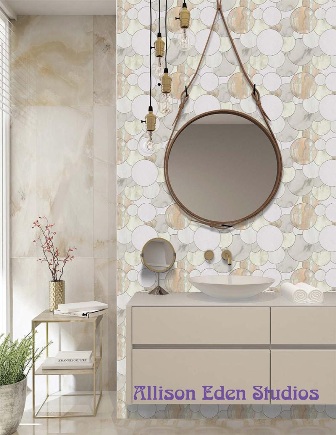 Allison Eden Studios is excited to unveil its new stone mosaic line at Coverings Tile & Stone show in Orlando next week.
Allison Eden has taken her very favorite patterns from 30 years of glass mosaic design and translated them into stone.
Each pattern is available in multiple stock colorways- or choose from dozens of stone colors to create the perfect custom mosaic for your unique design project.The new stone mosaics are not only gorgeous but priced well too.
Click here to download the Mosaic Stone Catalog.
"Of course, we will have on display our usual hand crafted custom stained glass and mirror mosaics too, plus a few exquisite pieces of serious artwork," Eden said. Allison Eden also designed a leopard art piece of stained glass and mirror at the Brooklyn art studio.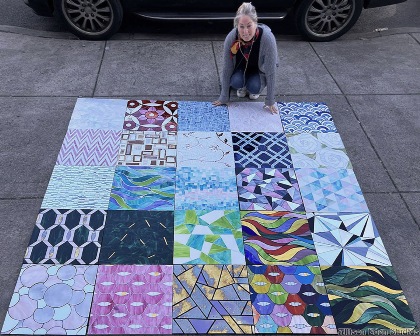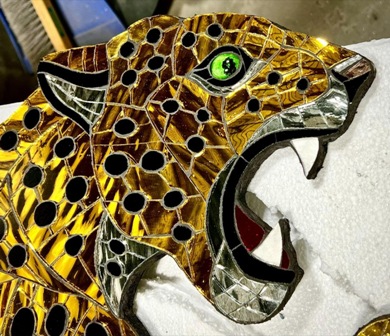 Eden extended an invitation to all to view the new lines. "Hope you can join us at Coverings in Orlando April 18-21- we are located in booth #4416 in the TCNA/ Art Tile pavilion area," she said.