ALMA, the Albuquerque, N.M.-based Apprenticeship for  Leaders in Mosaic Arts organization, had an amazing year of mosaic-making, fundraising, tile commissions, mosaic projects and workshops.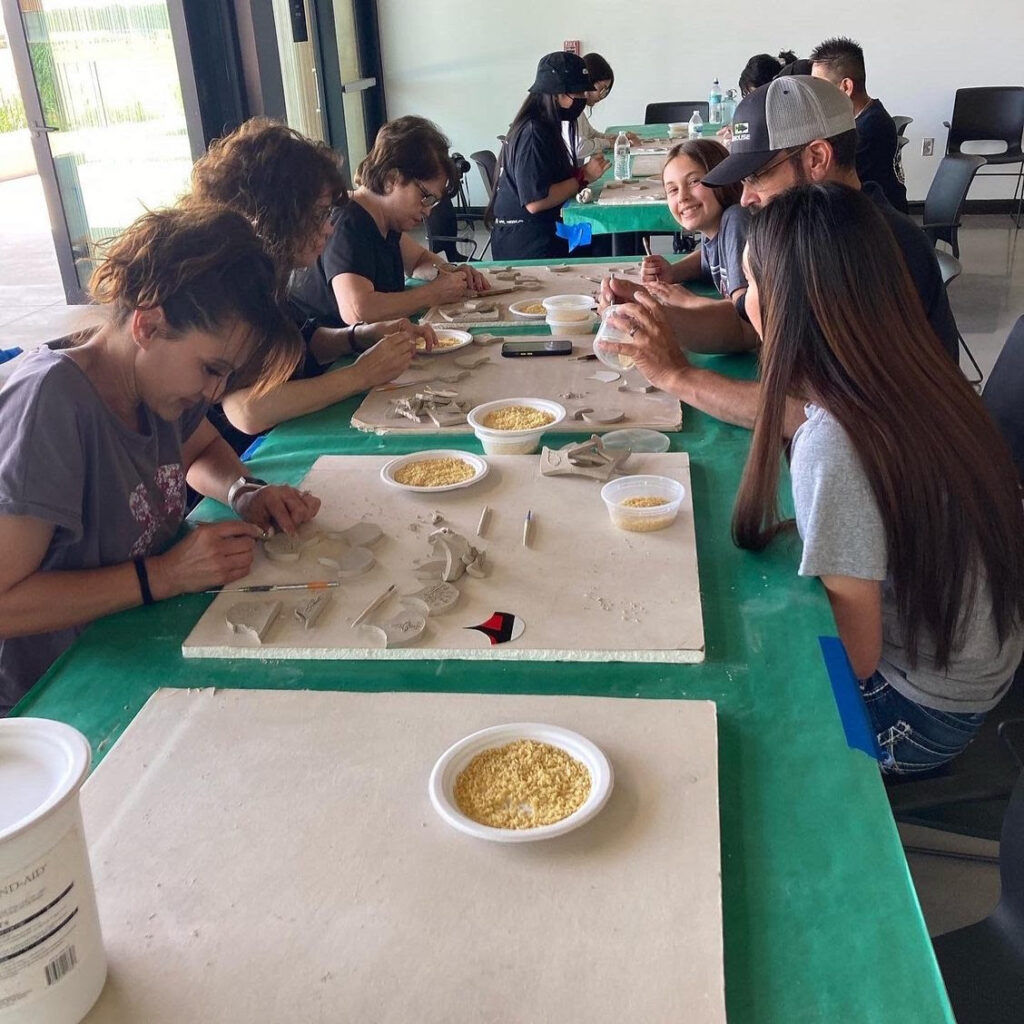 In a nutshell, the group held:
6 Artist Pop Ups and Tile Sales.
3 Community Tile Making Workshops.
2 Open Houses.
Its first-ever large Fundraiser at the Albuquerque Balloon Museum.
7 Mosaic Workshops.
2 Tile Commissions.
3 Mosaic projects across Albuquerque
Some of these projects included:
Bernalillo County Conference Community Panels: The county of Bernalillo commissioned ALMA to host a community tiling project at its conference last summer. County workers from all over the state helped lay tiles on three panels as ALMA artists facilitated the process. The completed panels are currently installed at the Tijeras library.
City of Albuquerque Convention Center Mosaic: ALMA completed its fall mosaic project at the Albuquerque Convention Center, installed on the west side of the building across from Civic Plaza.  Lead Apprentices Jaqueline De La Cruz and Shundiin Nakai  designed the mural and ran the project, gaining tremendous leadership and program management skills.
Valle de Oro National Wildlife Refuge 2022 Mosaic Project: The Valle de Oro 2022 Mosaic Project's completed sculptures are accessible to the public. They include entrance sculptures,  and four fish silhouettes at the west edge of the refuge property. In the future, these sculptures will frame the walkway at the west entrance to the property where an outdoor classroom will be constructed. More sculptures are planned for 2023.
Valle de Oro has the distinction of being the first urban wildlife refuge in the Southwest. It was built through a grassroots community effort that involved neighborhoods, communities and local partners to reclaim this dairy farmland as a wildlife refuge within the confines of the city of Albuquerque. Learn more here.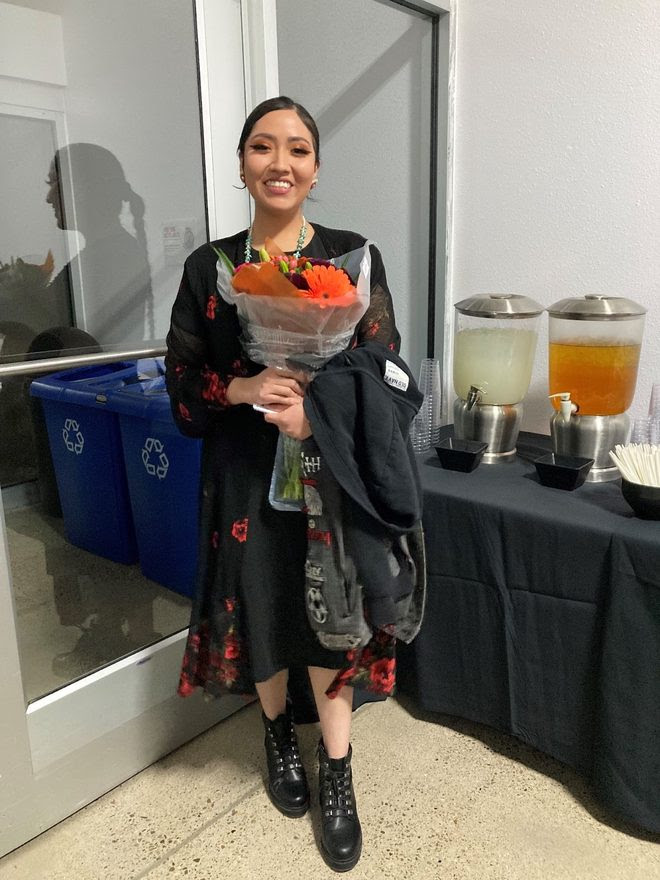 ALMA also wants to honor long-time Lead Apprentice Jaquelyn Yepa, who graduated in December 2022 from the Institute of American Indian Arts with a Bachelors of Fine Arts degree.
ALMA receives funding from:
Albuquerque Community Foundation
Bernalillo County Public Art
Friends of Valle de Oro National Wildlife Refuge
ABQ Public 1% for the Arts
National Endowment for the Arts
New Mexico Arts
Somos Albuquerque
McCune Charitable Foundation
Heart Gallery of New Mexico
New Mexico Youth Conservation Corps
ALMA gratefully accepts sponsorships and donations of funds as well as in-kind gifts of supplies, services and training for youth at https://almatile.org/support-page/.