Alpha® is pleased to introduce Summit AP Polishing Wheels. This enhanced version of our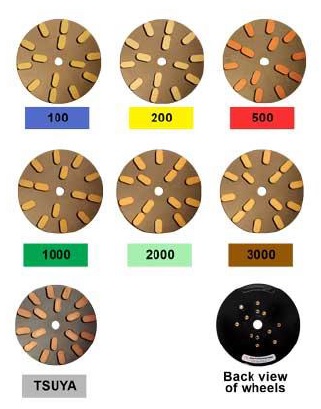 popular Summit Resin will now polish Engineered Stone and Quartz Surfaces in addition to Granite, Marble and Limestone. They fit on the most common radial arm polishers and will match the factory finish provided by large multi-head polishing machines. These resin wheels are perfect for the fabrication of countertops, tabletops, and the backsides of slabs or monument sides and tops. The Alpha® Summit AP Polishing Wheels give you fast, consistent and superior quality results. As with the entire Summit line, these wheels are easy to use and are quick to change from grit to grit. The advanced design of the Alpha® Summit AP Polishing Wheels is sure to make your job easy, saving time and money!


These wheels are now in stock and available for immediate delivery.
For more information, visit our website at www.alpha-tools.com or contact us at 800-648-7229.
About Alpha Professional Tools®
Alpha Professional Tools® was founded in 1986 and has become a leading manufacturer of quality tools for professionals in the natural/engineered stone, porcelain, ceramic, glass, construction, marine and automotive industries. Alpha® provides the best products for cutting, drilling, shaping and polishing all types of materials. In addition to providing the best products in the industry, Alpha Professional Tools® offers a variety of services to support their products.
More information is available at www.alpha-tools.com.