ARDEX Americas' commitment to innovation continues with the introduction of ARDEX P 4™ Pre-Mixed, Rapid-Drying, Multipurpose Primer.
ARDEX P 4 is specifically formulated for use prior to the installation of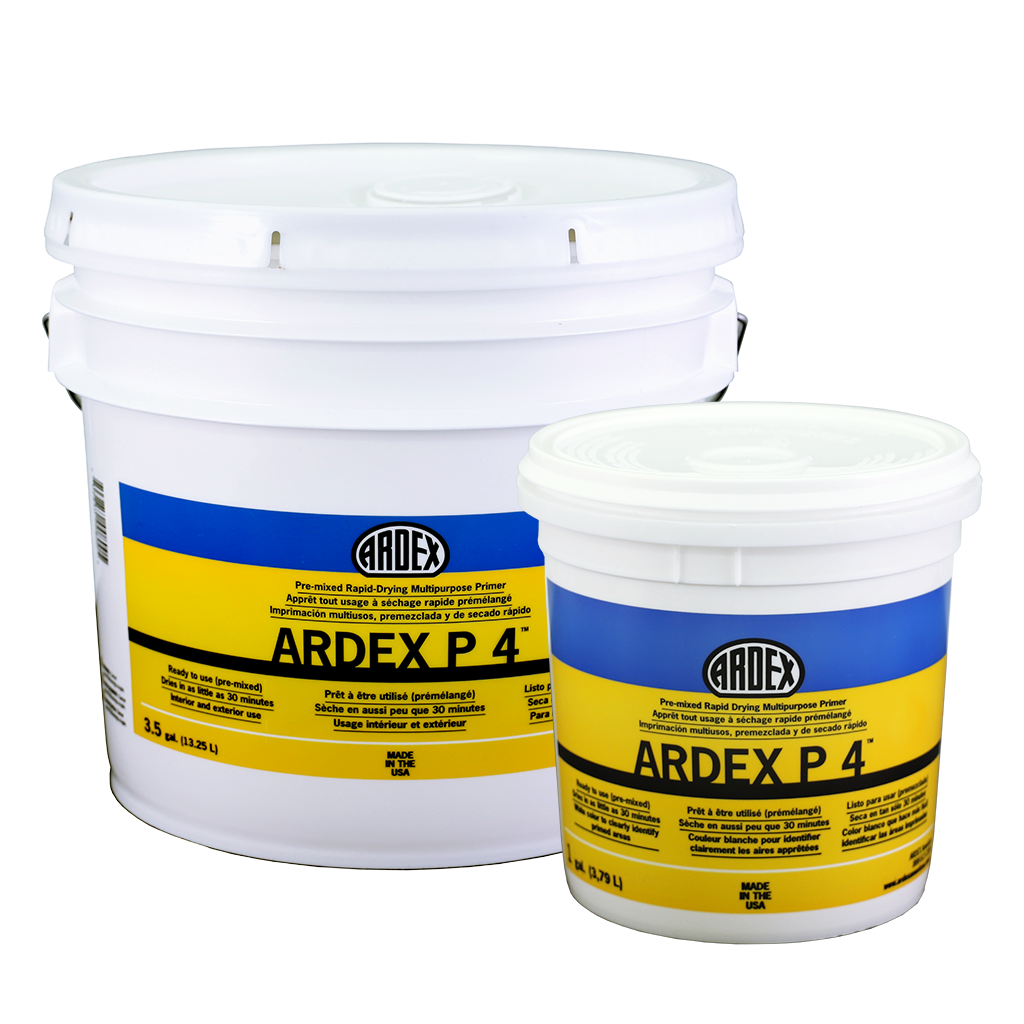 ARDEX Tile & Stone mortars as well as most ARDEX self-leveling underlayments. It offers a textured surface for the optimal bond over most common substrates. The unique consistency of ARDEX P 4 virtually eliminates drips and splatters and dries in as little as 30 minutes.
For use over a wide variety of substrates, ARDEX P 4 provides outstanding coverage at 300 sq. ft. (27.8 sq. m) per gallon. Available in two convenient sizes (1-gallon and 3.5-gallon), ARDEX P 4 is ready to use for any priming application.
"ARDEX P 4 offers excellent versatility with the ability to be used under ARDEX Tile & Stone products and most ARDEX Self Leveling Underlayments." says Russ Gaetano, ARDEX Senior Marketing Manager, Tile & Stone Installation Systems. "It is ideal for tile over tile installations and its convenience, consistency and rapid drying make it a real stand-out!"
ARDEX P 4 is now available for purchase at ARDEX professional distribution partners throughout North America.
For more information on ARDEX Americas, please visit www.ardexamericas.com or call       1-888-512-7339 to find a distributor near you.
A Global Innovation Leader in High Performance Specialty Building Materials:
Recognized by installation experts, ARDEX is a global leader in the development, manufacture and distribution of high-performance specialty building products for all aspects of substrate preparation, floor covering, tile and stone installation systems and architectural concrete systems for commercial and residential applications. A family owned company, the ARDEX Group leads through local customer interaction striving for excellence in all that we do.