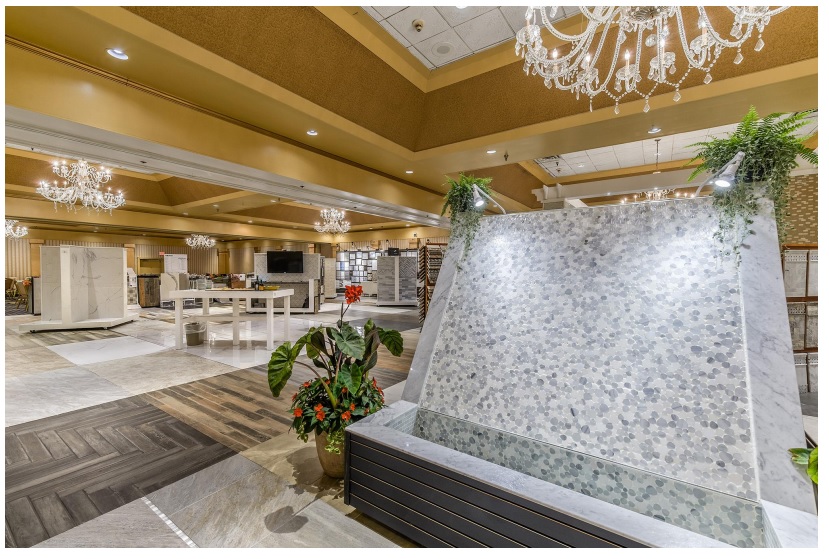 Arley Wholesale, Inc., the family-owned, third generation wholesale supplier of ceramic tile, natural stone, glass mosaics and sundry materials, is once again primed to host its 16th Annual Golf Classic and Tile & Stone Expo on Tuesday, June 12, 2018 at the Radisson Lackawanna Station Hotel in Scranton, Pennsylvania. This will conclude the annual three day celebration, which includes the highly popular Arley Golf Classic on Monday, June 11th.
"Our event is really the only show of its type on the East Coast," stated Arley's President, Scott Levy. "Its main focus is designed around the needs of the retailer. We have over 30 major suppliers in our exhibit hall all three days, offering attendees a personal opportunity to meet with each of them firsthand. This way, they can see the actual displays and samples they will be able to sell from, talk to the factory representatives on a personal level and discuss real-time solutions while getting excited about all the new products."
This event will entertain and educate over 250 guests. Arley will be bringing in not only new and innovative products, but will focus on existing value-added products and marketing opportunities they offer.  "We want to be their partner in business, helping them to grow and profit. We even offer website creation for all of our retail partners who are competing against the big box stores." Levy commented. "Buyers are young and digitally connected. If you are not online, you are not going to get these people into your showroom. Our customers need to stay relevant in the digital age. Our website program offers a 'click and tile' program, which lets one design room scenes with a desired Arley product, and customize bathrooms, kitchens, living rooms… and, commercial office spaces, by combining products and thus, achieving a realistic room design."
Arley will be discussing its private labeling program, Qualis Ceramica, which protects their retail partners against price competition from internet retailers.  They will also show how their B2B solution allows customers to see real time inventory and place orders directly with Arley. Arley representatives will demonstrate how the Arley App is constantly updated and can offer innovative selling solutions to help close sales more quickly and more profitably.  
Levy concluded, "Every year, the Arley event grows… just as our company grows. We are bringing in new manufacturers, and we've expanded our warehouses to accommodate intensive inventory. We can successfully provide for the commercial markets as well as for the residential sector. We invite our customers and prospects to attend on June 12th and see the "Arley Advantage" for themselves.
Family-owned for three generations, Arley Wholesale remains the tile and stone supplier of choice by providing exceptional customer service, selection and stability to its customers. Arley Wholesale, Inc. 700 North South Road, Scranton, PA 18504. Call: 800.233.4107. www.arleywholesale.com