For Immediate Release: Arley Wholesale, Inc., the family-owned, third generation wholesale supplier of ceramic, porcelain, stone, glass mosaic tiles and sundry materials, once again offered three focused days of business, fun and professional networking. The firm hosted its 16th Annual Arley Wholesale Tile & Stone Exposition on Tuesday, June 12th at the Radisson Lackawanna Station Hotel in Scranton, Pennsylvania, concluding a three-day non-stop celebration that included the always-popular Arley Golf Classic on Monday.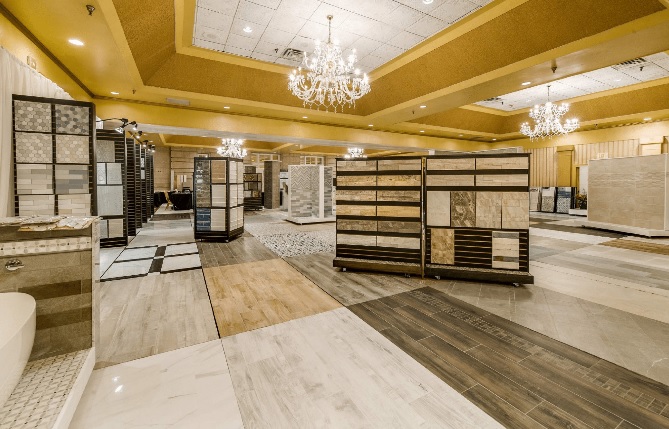 With nearly 200 guests in attendance with a backdrop of picture-perfect weather, events included a comedian/hypnotist performing at the first night's dinner. Arley's President, Scott Levy, delivered his typical spirited address, this year's emphasis being on "partnership." In particular, Scott discussed how Arley is absolutely dialed into taking its customer-partners into the digital age by helping them with websites, imaging programs and much, much more. "One of our goals was to have 20 new customers sign up for our already successful website program. We now have a new goal of 30 and will definitely achieve that!" beamed Levy.
Jim Mackall, Vice President of Sales at iQ Powertools, a new Arley supplier and first time exhibitor at The Expo, stated, "This entire three-day event couldn't have been more professionally staged. From minute one, that was clearly evident to every attendee. In particular, we were impressed with how passionate Arley is about the need for training, as that parallels our mindset."
A major topic was that of Qualis Ceramica, Arley's highly successful private labeling program. "This protects our dealer partners against price competition from internet retailers," Levy stated.  Another topic, always a popular one, was about the Arley App, which is constantly being updated to offer innovative selling solutions that help retailers close deals quickly and more profitably.
When asked "what most do you like about partnering with Arley," virtually everyone's answer was the same. "Arley seldom says 'no.' Rather, when asked questions about how best to proceed forward, the typical Arley response is, 'Let's see what we can do to take care of this for you.' Without question, this old school philosophy still works at optimal levels."
At the Trade Expo, which took place on the final day, over 30 major Arley suppliers showcased their most recent products at individual exhibits in the Radisson Lackawanna Station's Grand Ballroom. New products and programs were introduced, all of which were strategically presented to the hundreds of people in attendance.
As employees, suppliers and customers began to leave on Tuesday, the final day, Levy summed up the event. "Every year, our three-day extravaganza is better than the previous year's. We know that next year, we must improve once again. All of us at Arley welcome that challenge!"