MANSFIELD, MASSACHUSETTS – The Belknap White Group (BWG), one of America's leading full-service flooring distributors, has released its 2021 "Look Book." This multi-page publication has been compiled for architects and designers who specify products for commercial projects.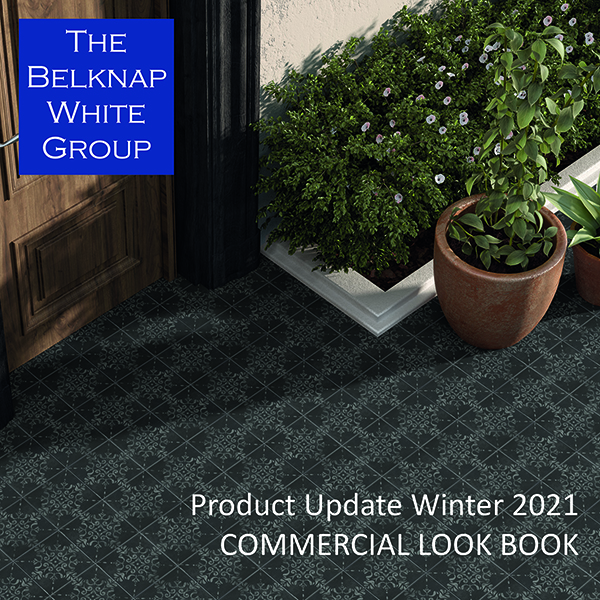 Much more than just a visual showcase of floor covering/wall covering images, the new Look Book features a comprehensive run-down of the firm's extensive portfolio of hard surface solutions. This includes the latest tile, resilient and hardwood collections from BWG's manufacturing partners.
"This published collection was assembled to inspire and educate," stated Jane Twombly, BWG's Director of Specifications. "Our company's architectural representatives partner with the A & D community throughout the Northeast, offering key solutions with our quality products for their commercial projects. Our Look Book provides just another way for us to help them."
BWG's Look Book introduces new products to the marketplace every year. The new, 2021 edition features the latest and greatest tile, hardwood flooring, LVT and even rubber wall base collections.
Best of all, the 2021 Look-Book is free and can be downloaded right from The Belknap White Group's Website. Click HERE.