Following the great success of Lea Ceramiche's wood effect collections, including the innovative versions such as the award-winning Type 32 and the more traditional, but equally refined ones, Lea is now presenting a new collection with distinctive features: Bio Select.
Lea Ceramiche's technical expertise, innovative experimenting and cutting-edge technologies form the basis for research dedicated to producing ceramic surfaces for use in both residential and architectural spaces. The products are highly regarded not only for their functional characteristics of strength, durability and ease of maintenance, but also for their aesthetic values. The company's constant attention to style and design reflects the creative soul of Lea Ceramiche, the passion to constantly experiment with new concepts and forms, to always want to re-examine the past while making plans for the future by constantly setting new objectives in the field of technology.
This is what Bio Select is all about. It is one of the two new collections that will be presented at Cersaie 2018, September 24-28 at Bologna Fiere, in Bologna Italy, at Hall 14, Stand D7 – E8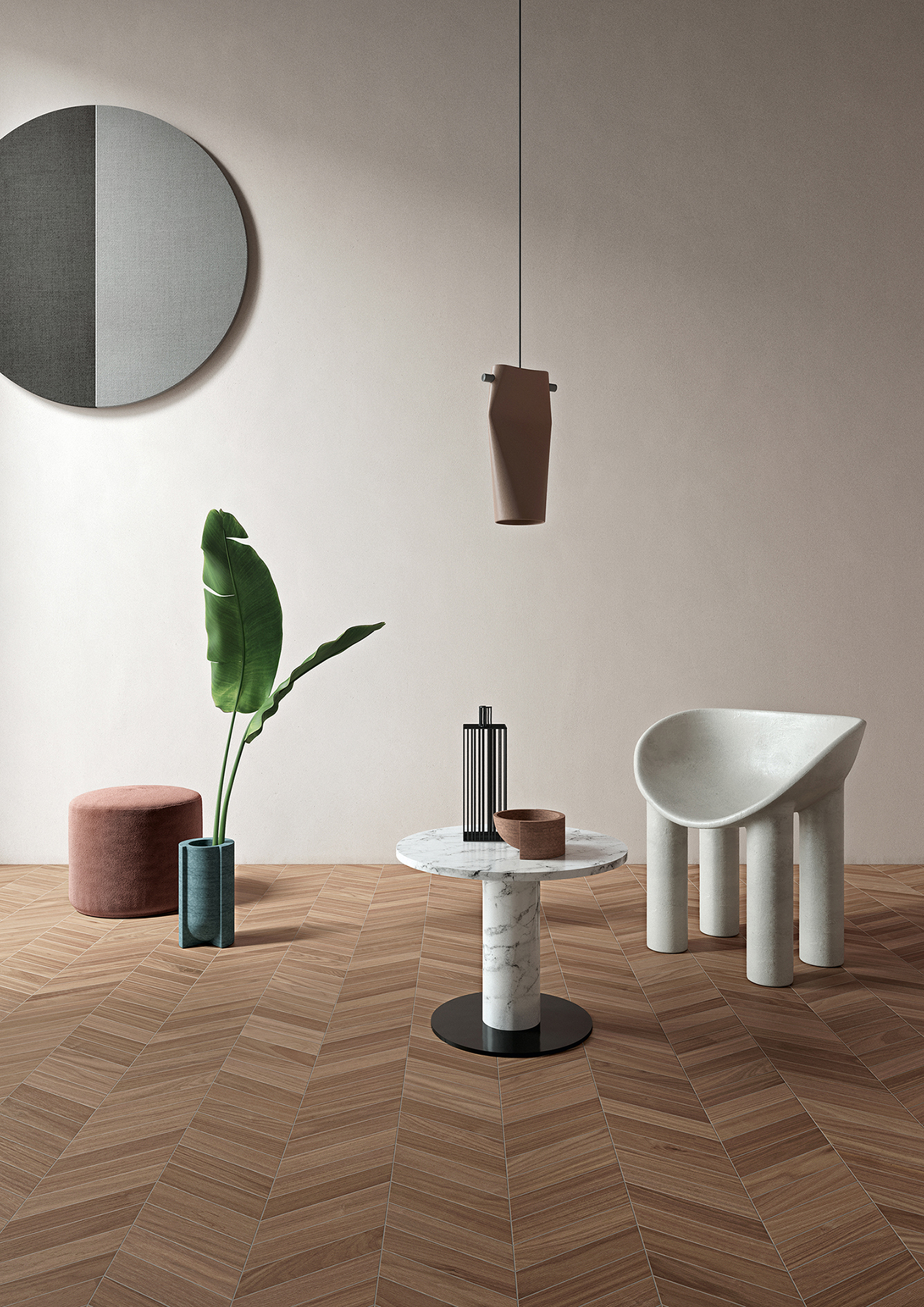 The idea behind Bio Select is to recreate the essence and the warmth of wooden floors in a ceramic material with a natural and elegant look. The initial varieties are some of the most precious: oak and walnut. Carefully study of these two types of wood in Lea Ceramiche's research laboratories led to the choice of colors and motifs to be reproduced on porcelain stoneware, using increasingly innovative digital printing processes. The results are perfectly harmonized colors and veining: linear, sweeping designs in the case of walnuts, greater irregularity and nuances in the case of oak, all available in seven colors.
Bio Select is available in a rich and varied selection of designs. In the stylistic tradition of Lea Ceramiche, the shapes of the modules permit them to be laid in numerous ways, from geometric patterns to more refined styles. Surfaces with herringbone floorboard patterns or trapezoidal shapes allow customization of a property using ceramics as a crucial design element. These are also available in the large format with the board pattern extending over the entire length, which gives rooms a natural elegance made precious by the quality and sustainability of the materials.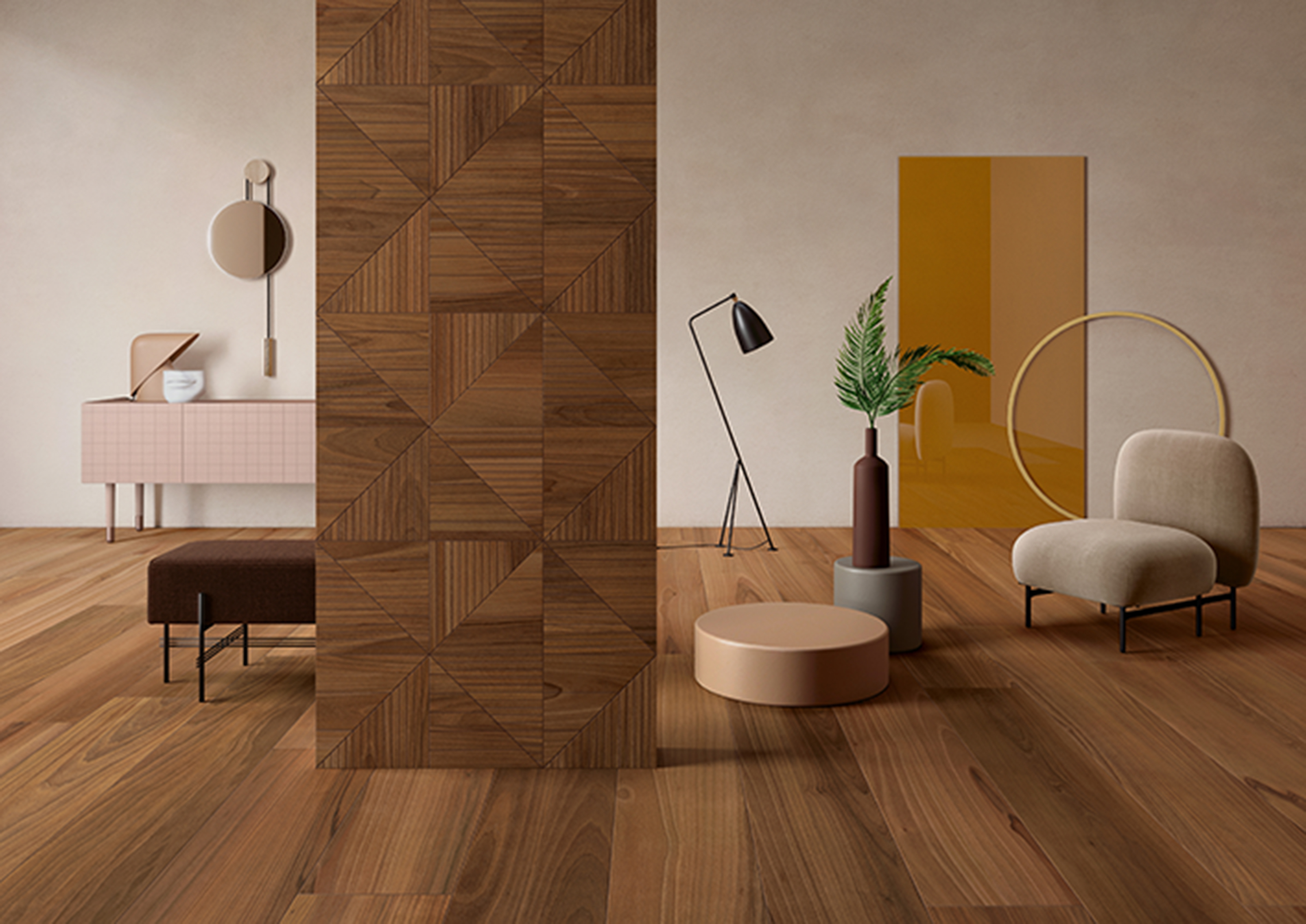 Bio Select is a contemporary collection, ideal for rooms for modern lifestyles, enhancing floors and walls and giving the rooms an elegant, refined and dynamic aspect. Visit http://ceramichelea.com for more information.