Since its founding, Artistic Tile's motto has been "Bringing Art to Life," an ethos and mission it has pursued though  the creation of groundbreaking tile and stone products that enhance environments with beautiful design. 
Over 20 years ago the company launched its trademark advertising campaign – one that neatly illustrated its ethos through a striking intersection of interior design and fashion. Evocative models donned garments crafted of Artistic Tile signature patterns. The campaign is as evergreen as the products themselves. As the company and campaign evolved, different looks and plays on the concept emerged to reflect the changing market.
For its latest campaign, the concept is taken a step further: the models have been replaced with leading artists who represent a diversity of disciplines in the performing arts. The campaign brilliantly combines design, fashion, art, music, and performance.
The intent is to bridge a divide between the art of design and the performing arts – both of which fit neatly within the  company's ethos, and to draw attention to the performing arts which have been so terribly impacted by COVID-19.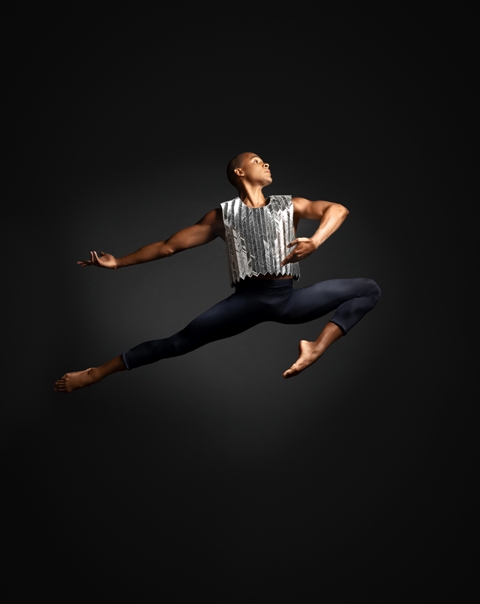 YANNICK LEBRUN 
Named one of Dance Magazine's "25 to Watch" in 2011, Yannick Lebrun  is a contemporary dancer and choreographer. Yannick has been delighting audiences with the Alvin Ailey company since 2008. For  the campaign, Yannick wears a custom scoop neck tank crafted from  Hip Herringbone. The dazzling mirror tile is a flashy twist on the classic herringbone design, a perfect choice for a captivating performer like Yannick. Wearing Hip Herringbone, Yannick shares,  "to be honest, I just feel like a king."
ISABEL LEONARD 
Multiple Grammy Award-winning Isabel Leonard has graced concert  stages and opera houses around the world, including legendary locales  like the Metropolitan Opera, the Paris Opera, and Carnegie Hall. The  powerhouse vocal artist is captured in an evening gown composed of Billie  Ombré Blue. Fittingly, the striking ombré design is an interpretation of  waves of melodic vocalization – and inspired by another exceptional  vocalist, Billie Holiday. Isabel was drawn to "the color, I am a big fan of  blue." Envisioning it in her home, Isabel shares that she would love to  say, "I wore that, but it's on my wall now."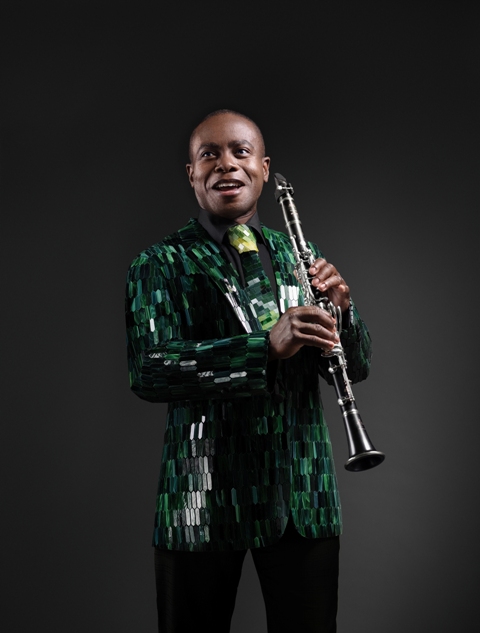 ANTHONY MC GILL 
Principal clarinetist for the New York Philharmonic, the first African American principal for the orchestra, Anthony McGill is recognized as a ground-breaking musician who enjoys both a solo and chamber music career. Anthony sports a dinner jacket of rich, deep green glass tile,  appropriately named Tuxedo Park Gillespie Green, paired with a Billie  Ombré Green tie. "The jacket came to life when the light hit – it felt like a  work of art that came to life."
KRYSTA RODRIGUEZ 
Krysta Rodriguez is an American actress and singer, whose roles include both  stage and screen. Most recently Krysta stepped into the iconic shoes of Liza  Minelli for Netflix's Halston. A passion for design led Krysta to create her own  design firm, Curated by Krysta Rodriguez. Krysta commands attention in a cocktail dress comprised of Tambourine Traps glass mosaics in Watercolor White. As a designer, Krysta sees the tile as "an indoor/ outdoor shower that  leads you out to a beautiful infinity pool. It has a beautiful oceanic look to it, but it is also calming, spa-like. It's like taking a breath."
SUPPORTING THE ARTS 
Artistic Tile has selected a national non-profit organization that works to nurture the arts in the United States of America. The organization provides mentorship to emerging artists by creating programming and exposure to assist established artists in advancing their careers and works with legislators and grantmaking foundations to secure desperately needed funding. Since the onset of Covid-19, the organization has provided valuable resources to artists affected by the pandemic.
Through December 31st, Artistic Tile will donate 3% of all orders placed that reference the appropriate code. Codes may be entered on Artistic Tile's website or delivered with an order at any Artistic Tile showroom or Authorized Dealer.
In addition to supporting the Arts community collectively, Artistic Tile donated on behalf of each artist to a non-profit organization of their choice. Yannick Lebrun selected Dancers Responding to AIDS, a program of Broadway Cares/Equity Fights AIDS, one of the nation's leading industry-based, nonprofit AIDS fundraising and grant-making organizations. Yannick shared, "this organization is truly incredible, and it means a lot to me to be able to help them get back to their normal activities." Isabel Leonard opted for an organization with a very personal connection, the Prostate Cancer Foundation in honor of her father. As a contributing faculty member of The Performing Arts Project, whose mission is to guide a new generation of performing artists, it was important for Krysta Rodriguez to contribute to "something more personal and near and dear to [her] heart." Anthony McGill chose The Andrew Goodman Foundation, an organization that encourages young voices to use their power as voters in our democracy.