First female NTCA member to pass the CTI exam
It's hard to believe that the Ceramic Tile Education Foundation (CTEF) has been providing the Certified Tile Installer (CTI) test since 2008. Here, in its 14th year, it has become the only industry-recognized litmus test of measuring skill proficiency for tile setters. 
Back in 2009, Julie Wallace of JW Tile & Stone Installation in Charleston, S.C., was the first to complete the test July 30, 2009, at Melcer Tile in Charleston, S.C. Also at Melcer, Teri Taylor-Heron of Teri's Tile in Lexington, S.C. was the second to complete the test on the same day.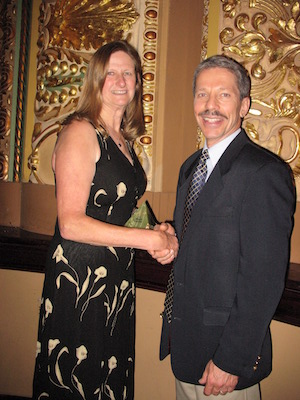 A month later, on August 19, 2009, Jan Hohn, of St. Paul, Minn.'s Hohn & Hohn, Inc. passed her test, becoming the first female NTCA member to earn her CTI credential, as CTI #211.
What was that experience like? The written portion was a breeze, Hohn said, since it was open book. The hands-on portion was another story. Back in the day, it was a two-day test before it was streamlined to be only one hands-on day. But it didn't matter. Hohn was "terrified.
"After the first day and I was up all night realizing the mistakes I had made," she said. "I got there the next morning and tore off a lot of tile I had put in. I was so upset with myself. The thoughts going through my head were, 'I am such a failure; I can't do this right; I thought I could set tile, maybe I can't.'" Hohn re-used the pieces she had removed from the test module, re-installing them, and finishing second to last. "Other guys were working a lot faster than me," she said. "OK, I am slow and I need to go faster but I just want to make sure I do this right." She wound up passing with the highest score of her whole class. "So the high point of the experience was passing with a good score, but the low point was questioning everything about my skill and if I could really do this!"
Hohn has always had a good reputation in her region, with new clients coming from word of mouth referrals. But she felt earning the CTI "was an important step to take for my profession, and knowing we were trying to set a standard for tile installers, so we would all be on level playing ground."
When Hohn first obtained her certification, she talked it up a lot, and also shared that she is an NTCA Five-Star Contractor. And then her two crew members got certified too, so the whole team holds its CTIs. "I think it's made a difference."
Hohn has her CTI logo on her company letterhead and it's the first thing that is after her name when she submits bids, followed by her NTCA Five-Star designation. "If they ask about it, I tell them what it's about and help to educate the general contractor. They get the idea there is a certification for tile installers."
Hohn holds CTI credentials in high esteem – so much so she is interested in becoming an evaluator for the tests.
Her advice to those on the fence about the CTI? "I would just say, by all means do it!" she exclaimed. "It's so important to you, your client and the industry. To participate in this industry and to have that starting point level of capability is so important. There are handymen out there trying to install tile. I've looked at a couple of jobs that were so horrendous, and this guy said he is a tile person?"
She said there are people who are highly skilled and don't think it will benefit them. "Get it anyway – you prove to yourself and others that you can do it. We need to get everyone in the U.S. to do it, especially for residential." She explains that some commercial setters and contractors don't necessarily do all the steps that residential setters do. "But Scott [Carothers, Director of Training and Certification for CTEF] said, 'As tile installers, you should know how to do
everything.'
"I recommend it for everyone," Hohn said. "We need contractors and tile installers who have at least a basic certification."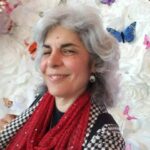 Editorial Director and Senior Writer for TileLetter and TileLetter ARTISAN
Lesley Goddin has been writing and journaling since her first diary at age 11. Her journey has taken her through a career in publishing and publicity, landing her the editor position of TileLetter and its special publications in 2006. Her goal is to educate, inspire, recognize and encourage those in the tile industry -- especially the tile and stone contractor. Other interests include the soft, purring marvels known as cats, labyrinth walking, drumming and percussion, and a range of spiritual, musical and artistic pursuits.